Leading Remote Teams Course – Open for Registration Again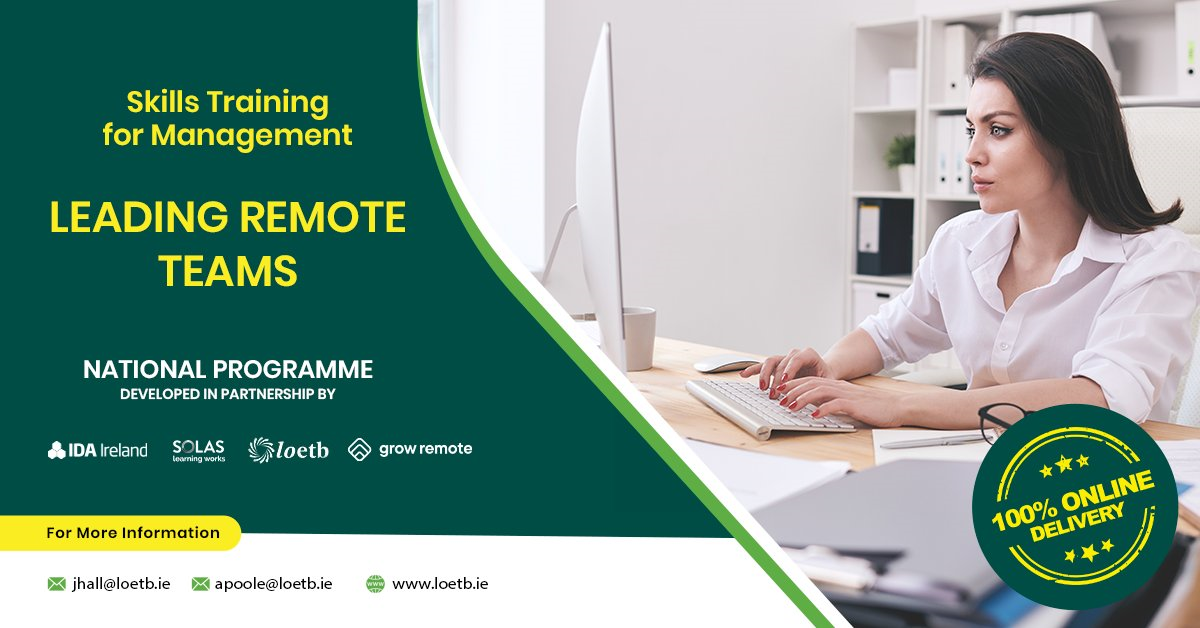 The Wheel, in partnership with Laois Offaly ETB and Grow Remote, is delighted to be offering nonprofit people managers the opportunity to take part in this 8-week, fully-funded, training programme.
The programme will run from 

 23 Nov 2021 - 15 Jan 2022.
Leading Remote Teams has been especially designed to hone your management skills for the remote working environment. Covering areas such as building effective teams, communications in the remote world, creating supportive team culture and managing change, this programme will not only improve your knowledge and expertise as a leader, but will add many new tools to your management toolbox.
Since the summer, 65 nonprofit participants have taken part in this training programme and found the mix of theory and practice, along with the opportunity to learn from their nonprofit peers, invaluable:
"This course has exceeded my expectations so far. The modules are well organised, there are a lot of excellent resources, articles, videos, and examples. The forums are great, giving an opportunity for peer learning… I discovered that a lot about myself and my thinking has changed over the last year, I am now reflecting on that and the impact on leadership style." - T. Donovan, Community Foundation for Ireland
To find out more about the programme & secure your fully funded place, please register below: 
Topics