Skills Building
Building Skills for a Stronger Sector
The Wheel is committed to ensuring that nonprofit workers, both paid and unpaid, and the organisations they work in, have the skills they need to deliver their varied and important missions across Irish society.   
We do this through various means, including an extensive training and events calendar every year, working with partners to provide specially designed accredited programmes, funding peer-led training networks through our Training Links scheme, taking part in skills-building European partnerships, researching the skills and training needs of the sector and advocating on behalf of the nonprofit workforce with key stakeholders.  
   
We work to ensure that nonprofit organisations, of all types, and those that work for them, are well served by the state's skills development infrastructure.    
In order to inform this work, we have recently commissioned  and collaborated in important research reports to provide evidence on training and skills-building in the nonprofit workforce in Ireland. We have also participated in significant skills-building initiatives and programmes for the Irish nonprofit sector, as detailed below.
Page Contents:
---
Consultation Report on The Support Needs of the Nonprofit Sector; Sheila Cahill Consulting, 2021
This significant report for the nonprofit sector in Ireland, carried out on behalf of Carmichael and The Wheel by Sheila Cahill Consulting, and co-funded by the Department of Rural and Community Development, contains the results of new and extensive qualitative research into the training and support needs of the sector.  
The report highlights the range and scale of challenges facing nonprofit organisations in Ireland today, from small community groups to larger national bodies and everything in between. The study looks at the supports available currently to these organisations, locally, regionally and nationally, while also identifying how supports could best be developed in order to help organisations meet the challenges they face.  The report also recognises the range of positive new strategies and initiatives that have been developed by the Department of Rural and Community Development, which point the way towards delivering the support needs identified in the research. 
(There is significant complementarity between this research and the 2020 report on Appraisal of Upskilling Employees in the Non-Profit Sector, authored by Indecon on behalf of The Wheel. That report (which can be read below) quantified for the first time the levels of training and upskilling undertaken by people in the nonprofit sector – paid and unpaid.)
The report's author engaged with 19 focus groups around the country, which included representatives from voluntary organisations, community groups, charities and social enterprises. The report also contains the results of a wide-ranging consultation which involved organisations representing the full diversity of our sector as well as policy-makers, regulators and funders.   
To address the main challenges facing the sector today, the report identifies a wide-ranging support agenda for the sector which encompasses training and supports tailored to recognise the diversity of organisations in the Irish nonprofit sector and delivered by those with a strong understanding of the sector.  
Carmichael and The Wheel hope that this report will provide important information to any organisation which seeks to support nonprofit organisations and the work they do to promote the public good in communities all over Ireland.  We are appreciative of the support of the Department of Rural and Community Development in this work. 
If you would like to find out more about this area of our work, please drop Mairead O'Connor, our Skills Development Senior Manager, an email: mairead@wheel.ie.   
---
Investment Appraisal of Upskilling Employees in the Nonprofit Sector; 2020, Indecon International Research Economists
This landmark study, carried out by Indecon on behalf of The Wheel, quantifies for the first time the levels of training and upskilling undertaken by people in the nonprofit sector – paid and unpaid. The authors also produced a rigorous cost benefit analysis of investment in upskilling amongst these workers. With input from stakeholders right across the nonprofit sector, including charities, community development organisations, voluntary services providers, social enterprises and community groups, this study makes a compelling case for the need to invest in skills development in the sector. 
In carrying out their study, Indecon undertook new primary research amongst a representative cross-section of CEOs, staff and volunteers of nonprofit organisations, receiving nearly 700 survey responses in all. The high level of engagement with the research across the sector demonstrates the awareness amongst organisations of value of workforce skills development in meeting communities' needs.  
The report identifies areas where investment is needed to address current and emerging skills gaps in the Irish nonprofit sector. It also identifies areas where more training and investment is required because of anticipated growth in the sector, including IT, marketing and communications, project management and human resource management.  
The report indicates that investment in training in the nonprofit workforce in Ireland is low, in comparison with other sectors in the Irish workforce and with comparable nonprofit workforces in other countries. Specifically, it identifies barriers that impede the necessary investment, such as the cost of training and lack of time available to engage with training amongst workers, and points the way towards the solutions needed in this regard. 
The research also includes a cost benefit analysis which demonstrates a clear net benefit to investing in nonprofit workforce development. On average, for every €1 invested, there will be a return of €2.86, in terms of increased quality and impact – demonstrating clearly the positive return that would follow from increased investment in training in the non-profit sector, including increased innovation in work practices, productivity benefits and lower operating costs.  
The Wheel would like to acknowledge the support of the Department of Further and Higher Education, Research, Innovation and Science in funding this research.  
If you would like to find out more about this area of our work, please drop Mairead O'Connor, our Skills Development Senior Manager, an email: mairead@wheel.ie.  
---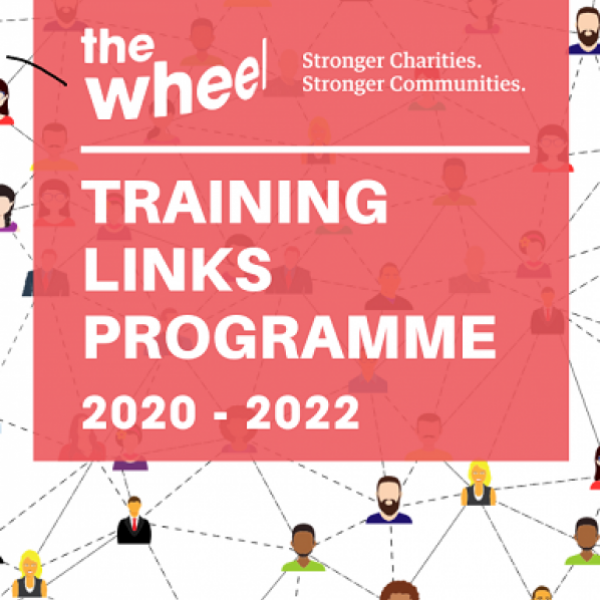 Since 2005 The Wheel's Training Links Programme has had a unique position in Ireland in supporting and promoting training and upskilling of employees, volunteers, board members, and recruits throughout charities, community and voluntary sector organisations and social enterprises - helping to meet needs and requirements in training and upskilling for employment opportunities and related support structures.  
Find out more about this specially designed training fund for nonprofit organisations, including the current awardees:  
---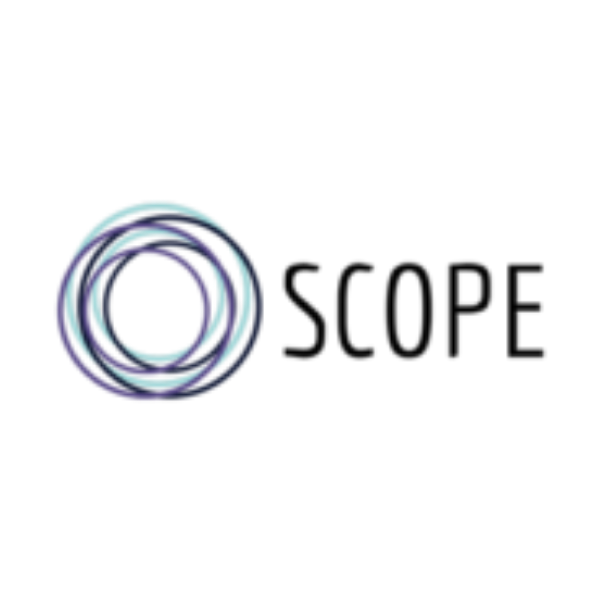 The SCOPE project (2018 - 2020) involved building an online learning platform with introductory modules on Governance, Finance, Fundraising, Communications and Risk for trustees and staff of small nonprofit organisations. 
The project was a collaboration between partners in Ireland, Estonia, Scotland, Finland and Latvia. The partnership also developed a digital badge system to validate the learning. 
Why not try out the SCOPE platform for yourself?  
If you would like to find out more about this aspect of our work, please get in touch with our Programmes Manager, Lauren Carroll, lauren@wheel.ie.   
---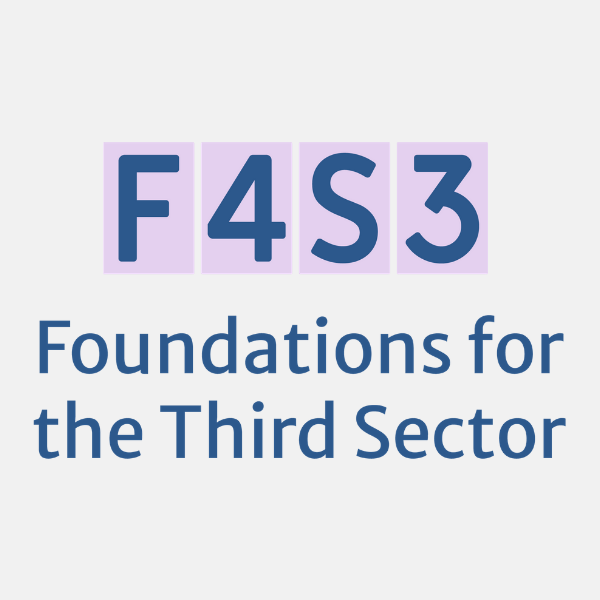 Foundations 4 Sector 3 – F4S3
Kicking off in December 2020, The Wheel and project partners WCVA (Wales), Sivis Study Centre (Finland) and the University of Bamberg (Germany) are entering into a two-year Erasmus+ project; Foundations 4 sector 3. The focus of this two-year strategic partnership is to develop a training programme that will support new entrants to the third sector (up to 18 months working or volunteering in the sector). The "third sector" in this case comprises community, voluntary and charitable organisations, and social enterprises. 
The F4S3 programme will offer two training modules using a blended learning approach. Module 1 will focus on sector-specific knowledge and will consist of two days face-to-face training augmented by two online training sessions utilising webinars and online communication platforms. Module 2 will focus on personal and professional development. Similarly, it will have two face-to-face training days augmented by two online training session. 
Learning will be validated using digital badges.  
For more information on Foundation4Sector3 contact Lauren Carroll on lauren@wheel.ie. 
---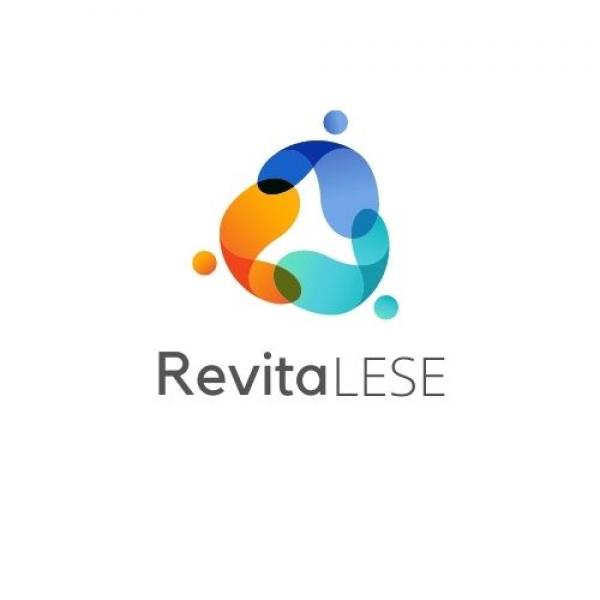 The key objective of this Erasmus+ funded project is to highlight the importance of, engage with and assist to improve and revitalize the social mission and business model and activities of LESE (long established social economy) organisations. Another key objective of the project is to allow partners to broaden their knowledge of LESE and the Social Economy both locally and across Europe.
This project will work with social economy representatives and assist them to increase the impact of their work with vulnerable individuals and communities. The training will be flexible and address the local needs of participants. The training programme developed will be made available widely so that LESE across Europe can get assistance where currently little exists.  

The social economy refers to a diversity of enterprises and organisational models such as cooperatives, mutuals, associations, foundations, social enterprises, charities and other legal forms regulated at Member State level. The terms "social economy" and "social enterprise" can be used somewhat interchangeably, we are using the term "social economy organisations" in this project. 
The Wheel is carrying out the RevitaLESE project with partners Act Grupa, Synthesis Center for Research and Education, Social Innovation Centre, Skills Zone, Knowl Social Enterprise for Education and Lifelong Learning and Dublin City University (DCU). Social Economy Europe (SEE) is our associated partner on this project. 
You can stay up to date with the RevitaLESE project by following on Facebook and LinkedIn. View the first project Newsletter (April 2022) here.
For more information on RevitaLESE, contact Lauren Carroll at lauren@wheel.ie.