Managing People
The people who take on the work of your organisation, whether they are paid a wage or not, are the most important asset of your organisation.
Without them, you simply would not exist. Every person plays a vital role, and everyone needs to view each other as partners in a team working together to achieve common goals.
The types of people involved in your organisation might include:
Volunteers on the governing body

Volunteers involved in particular services or on particular projects

Interns, transition year students or other work experience placements

People on training or getting-back-to-work programmes

Permanent paid staff

Paid staff on fixed term contracts

External contractors, such as consultants or tradespeople.
The more people are involved, the more complex your organisation becomes and the greater the need for a formal approach. It is absolutely vital that you have crystal clear boundaries about who does what. You should have a continually updated organisational diagram (or 'organigram') with clear lines of responsibility, that is circulated to, and understood by, all the people involved in the organisation.
It is vital the the contribution of all involved in the organisation is recognized, planned for, managed and evaluated.
Ultimately it is the role of the governing body to make sure that all those involved in the organisation are afforded a safe and fair place to work or volunteer and are held accountable for their actions.
How Can We Help?
In this section we will look at various aspects of managing the people in your organisation, from where to find volunteering best practice to how to evaluate the pay and benefit structures in your organisation.
Managing People Best Practice
Use the tabs below to browse our latest content.
Annual Leave

Annual Leave / Sick Leave Best Practice & Guidance

Proposed Legislation Introducing Sick Pay and Sick Leave for Employees

(12 Nov 2021)

Considerations for managing employees' annual leave

(29 Oct 2021)

Effectively Managing Annual Leave Requests During Lockdown

(2 July 2021)

Statutory Sick Pay

(10 June 2021)

Changes under Family Leave and Miscellaneous Provisions Act 2021

(9 Apr 2021)

Managing Annual Leave During COVID-19

(26 March 2021)
Data Protection
Health and Safety

Health & Safety Best Practice Advice & Guidance

The following series of articles were produced by Adare Human Resource Management, in partnership with The Wheel, and represent learning from both the pre-and-post-COVID-19 pandemic impact on the Irish community and voluntary sector.

Warning: Increase in Workplace Conflicts and Disputes

(15 Oct 2021)

New Code of Practice provides protections against Bullying

(29 Jan 2021)

Safety, Health and Welfare at Work (Amendment) Bill 2020

FAQs (Health & Safety / Workforce Planning)

Health & Safety Checklist
Redundancy and Retirement

Redundancy / Retirement Best Practice & Guidance

Suspension of Employees' right to seek Redundancy lifted from today

(30 Sept 2021)

Understanding the Redundancy Process: Considerations, Risks & COVID Measures

(28 May 2021)

Managing Requests to Work Beyond Retirement Age

(19 Feb 2021)

Collective Redundancy Frequently Asked Questions

Key Considerations of Collective Redundancies

Workforce Planning (Redundancy)

Guide to Redundancy
Remote Working

Remote Working Best Practice Guidance

Following the chaos and uncertainty unleashed by the COVID-19 pandemic, The Wheel wants to ensure that we capture the very best information and advice relating to remote working - that brave new workplace frontier that has become part of our everyday vernacular.

Below you will find a selection of articles, produced primarily by our partners at Adare Human Resource Management, each one providing context and guidance, including best practice and ethical standards, when it comes to remote working. Although some of the content below relates specifically to the COVID-19 pandemic, we feel strongly that the expertise and best practice provided by these guidance articles means that they still represent invaluable learning resources for the Irish nonprofit sector.

The Right to Request Remote Working – Key Employer Questions Answered

Feb 2022

Is hybrid working falling out of favour with employees? HR Barometer Report

(26 Nov 2021)

Performance Management of Employees and Remote Working

(5 Nov 2021)

Employers encouraged to continue to allow Employees work from home

(22 Oct 2021)

Remote Working Considerations - use of personal email & personal devices for work

(8 Oct 2021)

The Future of Work and what it means for the Nonprofit Sector

(25 June 2021)

Has the shine gone off remote working in the nonprofit sector?

(17 June 2021)

Data Protection & Remote Working

(23 April 2021)

Remote Working and Health & Safety

(13 April, 2021)

Tánaiste signs new Code of Practice on the Right to Disconnect

(1 Apr 2021)

Data Protection & Remote Working – Ensuring Legislative Compliance

(18 March 2021)

Mitigating the Risks Associated with Remote Working

(12 Feb 2021)

Effective Employee Engagement and Flexibility

(4 Feb 2021)

Remote Working & Employee Management

(15 Jan 2021)

Homeworking & the Right to Disconnect

Remote Working and Employee Engagement

Workplace Relations Commission - Remote Hearings

Health and Wellbeing in the Remote Working Space

Employer Obligations in the Remote Working Space

Assessment Checklist for Remote Workers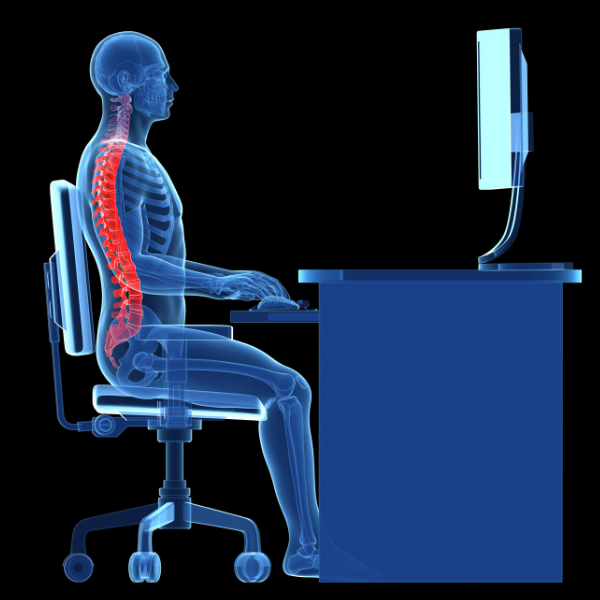 Ergonomic Assessment and Training for Remote Workers - Preferential Rate
As an employer, you are legally obliged to carry out Ergonomic Assessments of your Employees workspaces.