Transformative Leadership Programme - Applications Closing Soon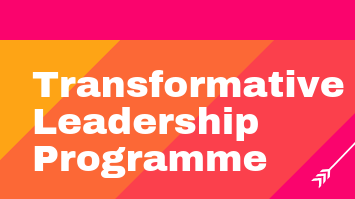 Be Inspired & Get Accredited with The Wheel's Transformative Leadership Programme 2
The programme revolves around four highly engaging core modules, all developed to provide participants with a well-rounded leadership skillset.
1.       In the first module, the focus will be on Personal Leadership Model Building, which will combine personal and shared reflection, along with practical skills development and group practice, in order to enhance participants overall leadership processes and approaches.
2.       The second module will move on to the ever increasingly relevant topic of Understanding and Leading Change, which will examine the challenges associated with advocating for change, both within the participant's organisation and the wider community. Participants can look forward to boosting their communications skills, as well as learning how to foster leadership and develop their own personal vision for change.
3.       The third module, Systems Change - Working Creatively with Diversity, will provide a framework for understanding organisational culture and the role of the leader within it. Topics covered will include working creatively with conflict and exploring complexity theory (as a method to leading systemic change).
4.       The final module, Building Strategic Alliances, will further broaden participant's skillset, as it gives them the tools and skills they need to be able to implement successful collaborations, as well as developing their own leadership plan and network.
Applications for Transformative Leadership programme 2 (which commences on 15 November) will remain open until Friday 2 November 2018. 
This is the right programme at the right time for leaders in the Irish community and voluntary sector – I hope you will encourage others to take advantage of this important opportunity for both their organisation and the wider sector.
Please click here now to learn more / apply now.
If you would like to discuss the programme further, please do contact me – elizabeth@wheel.ie or 01 454 8727.
Topics