Transformative Leadership Development Programme
Transformative Leadership Development Programme
Brought to you by Community Action Network (CAN) and The Wheel, the aim of this transformational and innovative programme is to strengthen and develop the capacity of leaders within the Irish community and voluntary sector who are working towards making Ireland a more fair and just country for all.
Geared towards facilitating solid leadership for the challenging times we live in, Transformative Leadership offers an expanded model of leadership along with skill sets that will address the complex daily realities facing Irish civil society. This innovative programme will equip you with the many skills required to make an excellent leader. This will include different styles of leadership as well as self and organisational awareness, with a particular emphasis on the personal and reflective leadership journey.
The programme contains four modules:
Personal Leadership Model Building - The first module focuses on enhancing effective leadership through a combination of personal and shared reflection, as well as practical skills development, theoretical inputs and group practice.
 
Understanding and Leading Change - This module examines the complexities of advocating and leading change, including internal communications, fostering leadership in others and working with frameworks for change to develop a personal vision for leadership.
 
Systems Change – Working Creatively with Diversity - The third module provides a model for understanding  organisational culture and how it relates to leadership, working creatively with conflict and diversity, exploring  complexity theory and it's relevance to leading systemic change.
 
Building Strategic Alliances - The final module widens the learning to include skills development in collaborative working, policy and power mapping, as well developing a personal leadership plan and network for the future.
Methodology:
Each participant will complete the Kantor Behavioral Propensity Profile (BI). This on line psychometric assessment helps individuals and groups discover the typical ways that they interact with other individuals, with groups and in their organisations. This tool will be used throughout the programme including  an individual coaching session for each participant prior to module 1;
Reflective practice supported by learning journals;
Creative media  e.g. drama, story-telling, poetry;
Small and large group work.
Learning Outcomes:
Development of a personal leadership style and values;
Increased capacity to find, ignite and develop leadership in others;
Greater communication competencies to transform individual and team relationships, organisations and whole systems;
Innovative approaches and skill sets to lead change in a complex and turbulent environment;
The establishment of a strong network of leaders within the sector.
Accreditation: 

Professional Certificate in Community Education & Equality Studies NUI Level 8,  Maynooth University

Aimed at:

This leadership development programme is aimed at senior management – the paid professional leaders of organisations in the community and voluntary / nonprofit sector.

Venue:

The Wisdom Centre, 25 Cork Street, Dublin 8.

Dates for 2017/2018:

Orientation Day: 15 November 2018

Module 1: 9 - 11 January 2019

Module 2: 13 - 15 February 2019

Module 3: 27 - 29 March 2019

Module 4: 8 - 10 May 2019

Graduation event: Evening of Thursday 12 September 2019

Follow up event: Thursday 17 October 2019 9am to 1pm

Participants:

Maximum of 18 participants on the Transformative Leadership programme.

Booking Information:

Download the application form here and email the completed version to Elizabeth Bolger by Friday, 2 November 2018.

We will respond to you within 7 days to confirm if your application has been successful. Please contact Elizabeth Bolger - elizabeth@wheel.ie; 01 454 8727 for any further queries.

Course Fees:

For members of The Wheel: €1,100.

For non-members of The Wheel: €1,300.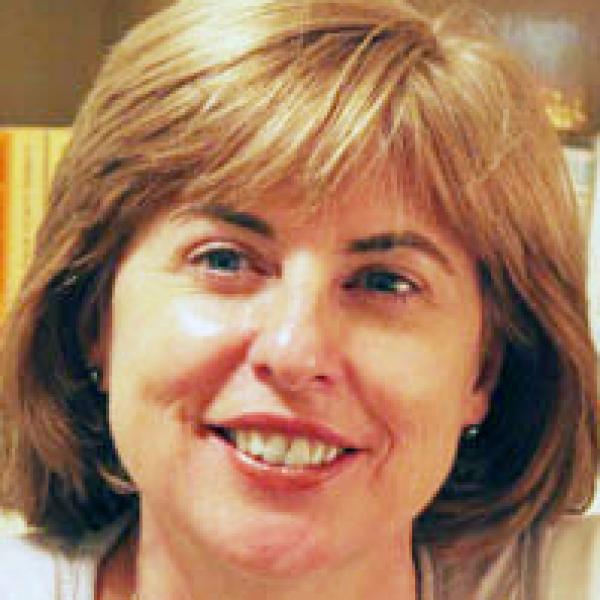 Meet Your Trainers:
Monica Manning
With an MSc in Responsibility and Business Practice from Bath University, an Action Research degree focused primarily on sustainability and change issues, Monica Manning is accredited by Kantor Institute, Boston to administer and facilitate feedback on the online psychometric Behaviour Propensity Profile BPP tool.
Her other qualifications include a BA in Sociology and Politics from NUI Galway and a Higher Diploma in Youth and Community Work from NUI Maynooth. Her work for CAN has covered many areas, including the design and delivery of a number of leadership development programmes.
Monica is committed to the idea of whole systems change and sees dialogue and structural dynamics as having a major contribution to make. She has successfully completed a Dialogue Development Programme with Dialogix a UK based organisation in association with Kantor Institute, Boston. 
Other areas of particular interest include coaching and mentoring for individuals in leadership roles within the Community and Voluntary sector, facilitation of Dialogue within organisations and communities and facilitation of other participative processes such as World Café, Storytelling and Open Space.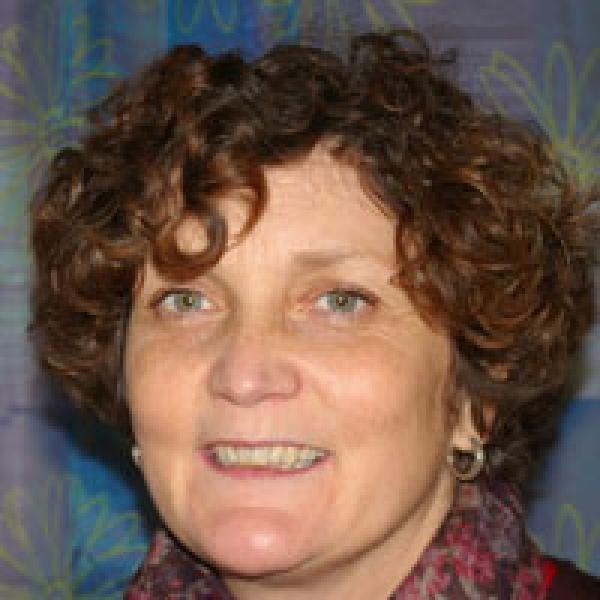 Maura White
Maura White has worked in CAN since 1997. Maura has a particular passion and commitment to working with individuals to develop their unique leadership potential. Her expertise is in the design and implementation of creative leadership initiatives at grassroots and organisational levels. She has developed and delivered a range of accredited leadership programmes, throughout Ireland . Many of these have included collaborations with colleges such as University College Dublin and University College Cork. 
Other areas of interest for Maura include the promotion of Human Rights from a rights holders' perspective, facilitating community-led inquiries through participative methodologies such as Participative Research Action and World Cafe to name a few. She has extensive experience of consulting with community and voluntary  organisations in all stages of their development. 
Maura's qualifications include Certificate in Counselling skills, Maynooth, Sociology and Psychology, BSc in Education and Training Programme (Dip. DCU), a number of experiential leadership programmes with the Tavistock Institute in London and Conflict Management programme with LEAP, UK. Her ongoing professional development include participation and learning in reflective practice using Dialogue and Structural Dynamics Contact Maura at maura@canaction.ie.
Feedback from Previous Participants
"The Transformative Leadership course allowed me the space to examine, question and develop my own Leadership style in a very safe environment. Leadership, and more importantly Transformative Leadership, is challenging but the course gave me the skillset, knowledge and self-belief to ensure that I could begin the task of such leadership." - David Parslow, Respond Galway

"The transformative leadership course, which I attended in an effort to learn about leadership, enriched my understanding of my role in the leadership realm. I was looking outside for insights into leadership and now I am focussing within, to tap into my leadership style. My organisation has benefitted in that I am more sure of my skills and strengths and more willing to use them" - Marie Cuddihy, Wicklow County Childcare 

"I am more reflective in dealing with difficult situations and am more aware of the skills of advocacy and enquiry which I try to implement on a daily basis." - Gemma O'Brien, Kerry Diocesan Youth Service

"This course has given me the opportunity to look at my role as a leader - it has helped me identify my strengths and weaknesses. This has been really useful." - Mary Maher, Dublin Adult Learning Centre

"The Change Project - excellent to have a live project to talk through and to work with - made the course very real and applicable." - Margaret Gallagher, Emmaus Retreat and Conference Centre

"It has brought me a new awareness in my role as a change-maker, how I impact on my team and my interactions with my Board and external partners. Practically, it has changed the dynamic in team meetings." - Sinead Keenan, Healthy Food for All
On the personal development facilitated by the Transformative Leadership Programme:
"brought me back to my own core values and helped me reflect why I work in the NFP sector
"No words could explain the impact this course has made on my personal and working life – I have entered into a personal journey of reflection, acceptance and acknowledgement .... the learning has been outstanding.
"It has brought me a new awareness in my role as a change-maker, how I impact on my team, and my interactions with my Board and external partners." 
"It was life-changing for me. I have more confidence in my role at work too
On specific programme content, participants highlighted particular elements that were valuable:
The BPP Tool:
"wonderful ".  "The BPP has given me a better understanding of how others work and made me more accepting of their methods"
Complexity theory:
"...has helped me deal with the challenges we are facing at work and most notably how we can measure our work." 
... discovering complexity theory and how it explains and can underpin the work of community development is important ... it validates our values and will help us to justify our work."
"Very useful for understanding where other people are coming from and using this as a tool within the workplace
Advocacy & enquiry:
"I am more reflective with different situations and more aware of my skills of advocacy and enquiry which I am trying to implement on a daily basis."
Collaboration and participation:
"very relevant to the sector
Dialogue exercise:
".... very good.... fields of conversation, gives very clear structure that can be applied personally and professionally
On the practical application of learning:
"Practically – it has changed the dynamic in team meetings."
"The timeframe (6 months) drove me to implement the project that I had proposed but never started."
"In my organisation [there is] more of a change in myself and my approaches, which is being reflected in my interactions with staff I manage and with colleagues in the management team."
"I am already taking a wider view of issues which is impacting on my decision-making and actions.
On the quality of course facilitation:
"This course expects more of you – you have to fully commit and to the credit of the facilitators we were supported to do this.
On the diverse curriculum:
"... perfect balance between substantial theory and academic content..and... the many learning tools used practically consider and apply that theory and learning."
On the group spirit and trust:
"...there was trust, openness, respect, we had fun and everyone engaged so well – that made the course a unique experience
On the Impact on the participant's organisation: 
"Understanding structural dynamics in terms of both individuals and systems has been extremely useful in thinking about how our change initiative might succeed – how we might win allies, win people to our vision, and achieve something really important."
"Started networking and collaborating with other services on a wider scale to address issues – course has helped me to do this."
Participants suggesting who would benefit from programme:
"Anyone interested in becoming a better leader.
"Anyone in a leadership role in the community and voluntary sector with an interest in or commitment to equality."
"I would recommend the programme to other managers or those in senior roles within the community and voluntary sector who have leadership roles."
"...this course would be most beneficial to those who are open to new learning experiences, who are not afraid to be challenged in a positive way."
This programme is part-funded by the Department of Education and Skills through the National Training Fund.