Training Links Programme 2022 - 2024

The results for Training Links 2022-2024 are out and 10 new networks have been awarded a grant! The total fund this year was €270,000.00. Grants were provided to the value of between €10,000.00 - €40,000.00. The successful Training Networks are made up of 119 organisations. Between them, they work across the nonprofit sector and address a diverse range of training needs.
The objectives of the Training Links Programme are to:
Promote and support the establishment of Training Networks across the nonprofit community 

Encourage collaboration between networks of members
Facilitate the provision of high-quality customised training 

Build skills among people working in community and voluntary organisations. 
Take a look at the Training Networks for 2022-2024
Network summary: 
The Network Objectives are to develop a strong network of stations and offer education, training, and supports for members to upskill staff and volunteers. This will lead to:
Increase in the quality, accessibility, and participation in Community Radio, Media Expression, and Communication Skills accredited training by Community Radio staff and volunteers promoting professional and personal development
Build on the current network of trainers by replenishing the network and build the capacity of stations to deliver high quality training that will subsquently impact staff, volunteers, and individuals within the community
Foster cooperation, sharing of expertise and the exchange of best practice in training delivery
Build confidence, comunication skills, increase creativity leading to individuals enhancing their employment prospects, through these skills and experiences.
Network member organisations:
CRAOL - Community Radio Ireland (Lead Organisation)
Athlone Community Radio
Community Radio Kilkenny City
Phoenix  FM
Connemara Community Radio
Raidió Corca Baiscinn
Liffey Sound 96.4FM
Claremorris Community Radio
RosFM Community Radio
Dublin City FM
Dundalk FM
Dublin South FM
Wired 99.9FM
Network summary:
This network's training goal is to build the capacity of West Cork community and voluntary groups to provide an appropriate, accessible and effective response to sexual violence which is trauma informed and survivor led. This training aims to deepen the knowledge, understanding and skills for working in this complex area and to provide a platform for the sharing of best practice and expertise and further collaboration in providing a regional response to survivors.
Network member organisations:
West Cork Women Against Violence (Lead Organisation)
YMCA Carbery Youth Service 
West Cork Development Partnership  
Beara West Family Resource Centre 
West Cork Counselling and Support Services (WCCSS) 
Dunmanway Family Resource Centre  
Adrigole Family Resource Centre T/A The Caha Centre 
Bandon Family Resource Centre 
West Cork Travellers 
Good Shepherd Cork 
Network summary:
Our Outdoor Therapeutic Providers network intend to use this funding to both train and upskill our management, staff and volunteers, while also using the opportunity to build greater bonds between our various organisations to promote and support future positive actions, helping to progress the work we do along with the creative approach we take in our practice. Through a range of both online and in person training opportunities and networking events, our network's main aims and objectives include:
Exposing our staff to national and international best practice training opportunities
Creating a range of opportunities for in person networking and information sharing
Building connections and trusting relationships between network members
Opening lines of communication between network members for future actions
Using this opportunity to broadly promote the practice approach we take nationally
Creating links with other organisations within our field that are not currently members 
Supporting and empowering our staff to upskills and develop
Engaging national bodies (sport Ireland, leave no trace, CARA) in the work we do
Finding win-win-win solutions to the issues we face individually and collectively.
We have recently met as a network to re-work our budget in line with the amount granted, and while the grant awarded is approximately three fifths of the amount sought, we are confident that we will be able to deliver all actions, at a slightly scaled back level. Our revised budget has been submitted with this contract.
Network member organisations:
Venture Out Wilderness Project CLG (Lead Organisation)
Liquid Therapy 
Active Connections
New Wave Adventure Project 
Comeragh Wilderness Camp 
Sailing into Wellness 
RISE 
Surf 2 Heal 
Meitheal Mara 
Brigits Garden 
Network summary:
There is no national standard for bereavement care in Ireland, including for those providing service for Level 2 support needs (e.g. bereavement support groups, volunteer provided one-to one support). This project will create, for the first time, an agreed standard of what skills and knowledge service providers operating in Ireland at Level 2 should have. In addition, it will create evidence based, standardised and accessible bereavement training resources to help these service providers to meet the new standard. In this way, the project will help improve how bereavement care is provided across Ireland.
Network member organisations:
Irish Hospice Foundation (Lead Organisation)
A Little Lifetime Foundation
Anam Cara Parental and Sibling Bereavement Support CLG
Bethany Bereavement Support Group 
Cardiac Risk in the Young
Children's Grief Centre
Embrace Farm
HOPE Cancer Support Centre
HUGG
Kilkenny Bereavement Support
LMC Bereavement Support
Pieta
Rainbows
St Francis Hospice (SW in Hospice & Palliative Care)
Turas Le Cheile Bereavement
Network summary:
Through collaboration between the Community Enterprise Association Ireland (CEAI) and the Environmental Research Institute (ERI) at University College Cork, this training programme will seek to engage community enterprise centres and enterprise hubs to:
Using focus groups, identify the sustainability training needs at each location
Design, develop and deliver targeted workshop-based training focused on key thematic priority areas
Design and develop resource efficiency plans per location in association with the Clean Technology Centre located at Munster Technological University.
This collaborative partnership draws together real-world experiences, academic, research and teaching knowledge, thought leadership and know-how so as to co-create learning solutions for sustainability which can be easily understood and effectively delivered to a community of stakeholders – community enterprise centres and enterprise hubs to staff, volunteers and tenant companies.
Network member organisations:
Community Enterprise Association Ireland (CEAI) CLG (Lead Organisation)
Action Community & Enterprise CLG
Action Tuam CLG
Ballinasloe area Community Development CLG
Bia Innovator Campus CLG
Brookpark Enterprise Centre CLG
Community Enterprise Society CLG 
Connemara West Education CLG
Creative Spark CLG
Galway Technology Centre DAC
Meath Enterprise Centre CLG
Offaly Innovation & Design Centre CLG
Mountmellick Development Association CLG
SPADE Enterprise Centre CLG
Network summary:
The aim is to develop leadership and management skills within the humanitarian and development sector. By engaging existing and emerging leaders in this programme, we aim to support them to develop their skills, so they are more agile, responsive and adaptive to external and internal challenges. Through engaging in a leadership programme with UCD, individual leaders will develop their skills in leading change, innovation and networking. This programme will encourage peer learning, and allow a safe and structured space for leaders in the sector to collaborate, learn and support each other.
Network member organisations:
Dóchas (Lead Organisation)
Aidlink 
Brighter Communities Worldwide
CBM Ireland
ILCU Foundation
Nurture Africa
CHEERS: Developing Healthcare Together
SERVE In Solidarity Ireland
Tearfund Ireland
Voluntary Service International (VSI)
Volunteers in Irish Veterinary Assistance (Viva)
Suas
Kimmage Manor
Network summary:
The Early Learning Initiative at National College of Ireland is leading on engaging and transformative training for practitioners of early years Home Visiting and parent engagement in children's education. The Home Visiting Alliance Training Network will provide skills development opportunities that are responsive to the changing and diverse needs of Home Visitors, families, society and the economy. This will include a strong mix of interdisciplinary skills including trauma-informed, transferrable, employability skills with a particular emphasis on empathy, communications, resilience, creativity and problem-solving. Home Visitors who engage in the training will develop the skills and quality of the sector's service delivery with the objective to improve the metal health and well-being of children and families in the most marginalised communities in Ireland. This will ultimately enable more people across Ireland engage in lifelong learning from pre-birth to parenthood.
Network membership organisations:
Early Learning Initiative, National College of Ireland (Lead Organisation)
Northside Partnership 
Lifestart Foundation Ltd 
Youth New Ross 
Daughters of Charity Community Services 
Ballyfermot Chapelizod Partnership CLG 
The Genesis Programme
Brill Resource Centre  
Let's Grow Together! Infant and Childhood Partnerships CLG 
Westmeath Community Development 
Network summary:
The LGBTI+ Staff Training Network aims to address a current gap in workforce training opportunities and leadership development within the LGBTI+ sector. By engaging with network members to establish training needs, the network will provide continuous professional development, and leadership training opportunities, to enhance the capacity, skills and confidence of staff and volunteers to lead the development and growth of LGBTI+ organisations well into the future.
Network membership organisations:
LGBT Ireland (Lead Organisation)
Midlands LGBT+ Project
TENI (Transgender Equality Network Ireland)
Outwest
Gay Project Cork
Outcomers 
LINC
GOSSH Ireland
Outhouse 
Amach Galway
Network summary:
The objective is to bring specialised anti-racism training to staff and community members so that it is embedded in their work and becomes part of a community of practice. As a network, we will provide cultural education in informal education settings in local communities and in local groups by designing and implementing programmes that will challenge and support them in this process. The local area will be mapped out and relevant community, voluntary and statutory organisation including minority ethnic groups and individuals identified. 4 neighborhood based, multi-stakeholder learning programmes will be delivered. Also, twelve cultural information sessions will be delivered to community workers and leaders who work with established local groups in education settings.
Network member organisations:
Dublin South City Partnership (Lead Organisation)
Islamic Foundation of Ireland
Bluebell Community Development Project
St Michael's Family Resource Centre
Dynamic Drimnagh
Our Lady of Lourdes N.S.
Rialto Community Network
Dolphin House Community Development Association CLG
Rialto Youth Project
Amal Women's Association
Dublin City Council South Central Area
Irish Network Against Racism
Dublin Community Coop
Garda Siochána
Network summary:
Volunteering has shifted in recent times towards digital/virtual volunteering roles. Volunteer Ireland and the Volunteer Centre Network know that volunteer involving networks require support to grow and adapt to the changing expectations of volunteers. We will engage, support and supervise volunteers. We will draw from the experience of experts in the field, pass this through the Volunteer Centre Network to organisation requiring support and so on to their volunteers. We aim to equip organisations with the knowledge and skills to recruit, retain and reward volunteers, in this time of evolution toward digitised volunteering.
Network member organisations:
Volunteer Ireland (Lead Organisation)
Donegal Volunteer Centre 
Clare Volunteer Centre 
Leitrim Volunteer Centre, 
Louth Volunteer Centre 
Carlow Volunteer Centre 
Kerry Volunteer Centre 
Dublin City Volunteer Centre 
Fingal Volunteer Centre
Kilkenny Volunteer Centre 
Watch Minister Simon Harris T.D congratulate the new Training Networks
Training Links Infographic 2022-2024
Watch our videos
To learn more about Training Links, watch the following video playlist covering these three areas:
What is Training Links?
Is my organisation eligible?
What is a Training Network?
---
See our programme overview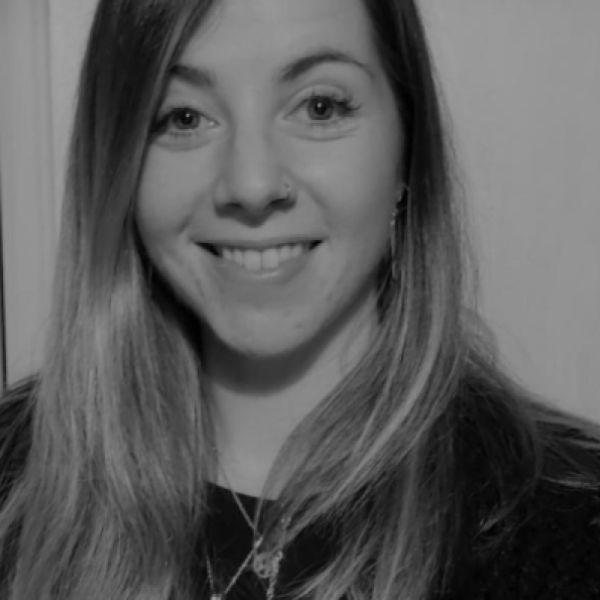 Get in touch 
If you have a query about Training Links, you can get in touch by emailing Ciara Lowe on traininglinks2022@wheel.ie. 
Download the application form here.