Budget 2022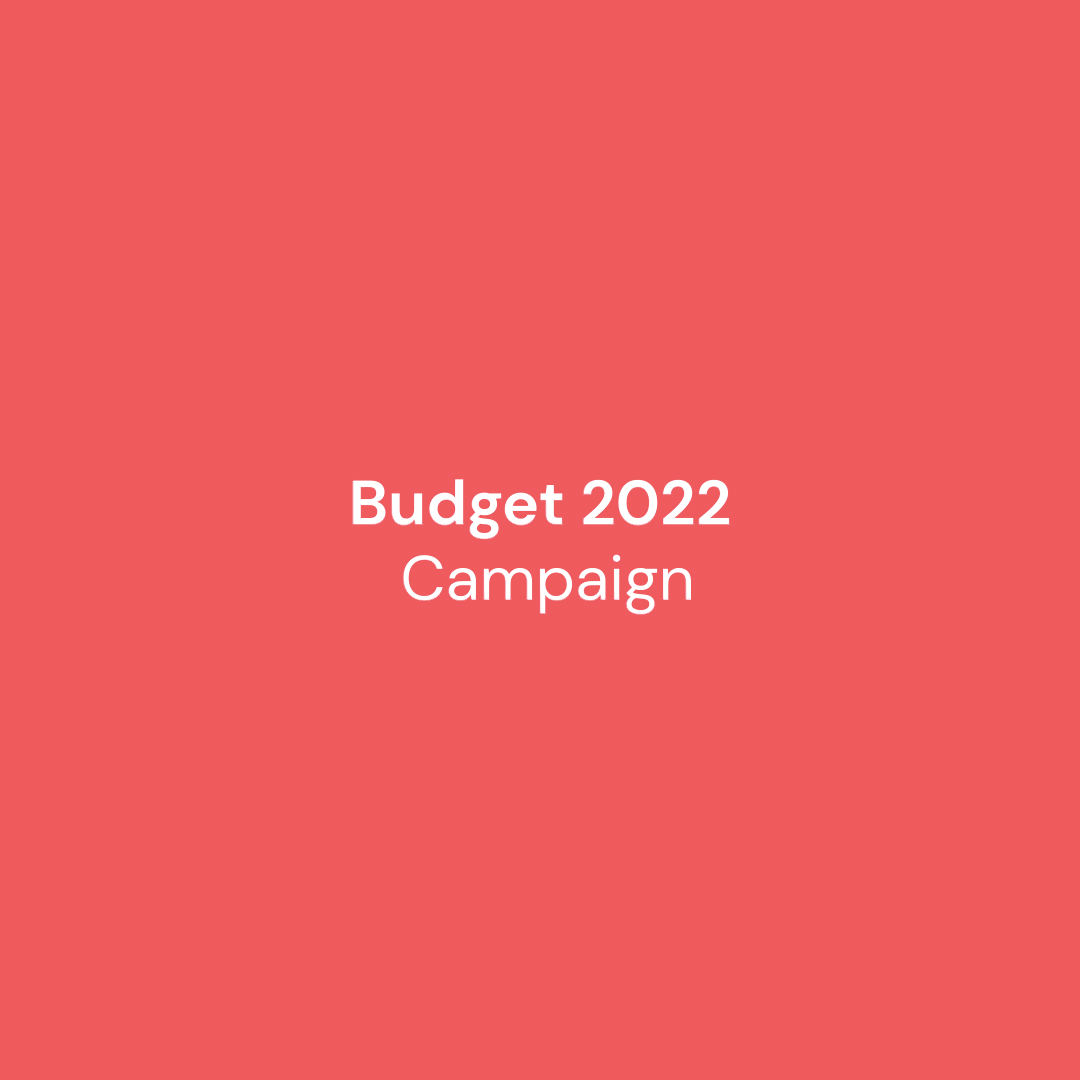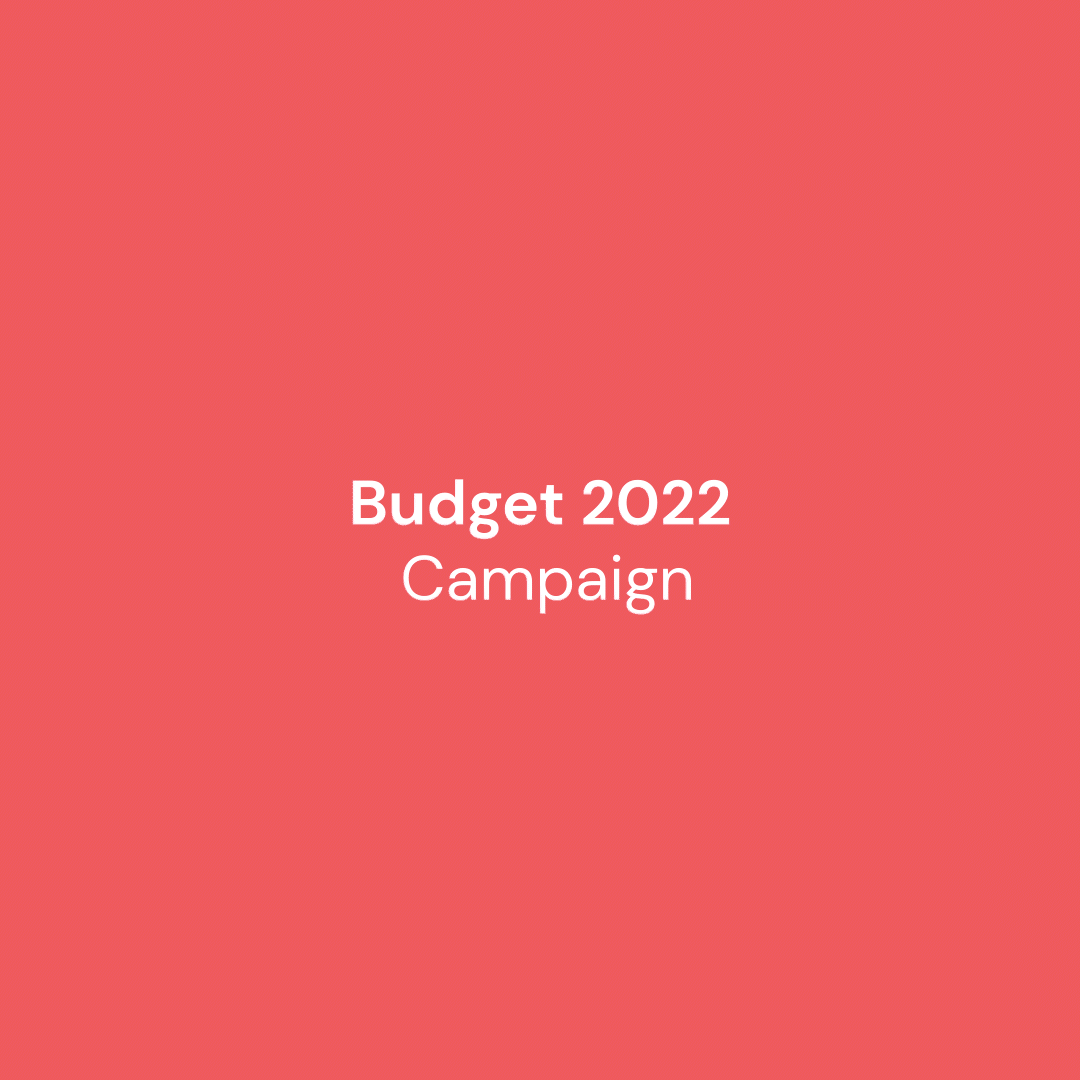 The COVID-19 crisis showed us that without doubt, the charity and community sector are at the heart of a strong country which supports every individual and empowers every community to come together and support each other. Budget 2022 must prioritise a fair economic recovery that is rooted in community for the benefit of all.   
Charities, community and voluntary organisations and social enterprises provide essential services and support advocacy work in every constituency in Ireland. This includes health and disability, social care, education, housing, poverty relief, the arts and sport, as well as international development.  
These organisations played a key part in sustaining communities during the crisis, demonstrating their core role as part of Ireland's public service infrastructure. They restructured services to deliver remotely, responded to the need for socially-distanced and safe provision, cut costs, redirected resources to priority areas and designed new service responses targeted at meeting emergent need. 
These organisations will play an equally crucial role in recovery by supporting people and communities with innovative services, responding flexibly to need and focusing on vulnerable people and marginalised communities. 
Now as we face into Budget 2022, it is more important than ever that the medium to long term survival of the sector is supported through adequate funding and resources.   
#CommunityRecovery 
We have submitted an extensive pre-budget submission to Government focused on these key priority areas:  
Provide additional recovery funds for 2021 and 2022.


 

Ensure charities and social enterprises can access COVID-19 business supports (Business Resumption Support Scheme and Small Companies Administration Rescue Process).


 

Support fundraising to recover post-COVID by extending and providing greater funding to the Charities VAT Compensation Scheme and through other measures.


 

Mainstream multi-annual funding and ensure adequate funding levels for services generally.


 

Provide for the cost of compliance and streamline regulatory and funding-related compliance requirements.


 

Dedicate resources to deliver the three new strategies for the community and voluntary sector, social enterprise and volunteering.


 

Increase investment in skills development for citizens who work in the nonprofit sector.


 

Continued government monitoring action on insurance costs.


 

Support and resource the work of the Health Dialogue Forum (IRG Report); increase investment in the Sláintecare Integration Fund; invest in Tusla-funded organisations; and support collaborative work generally.


 

Introduce a designated match-funding facility for European programme.


 

Enable community and voluntary organisations to continue taking climate action.
Read Our Recovery Through Community pre-Budget Submission:
We have learned what can be achieved when we pull together as a community. Here's three actions you can take today to get involved too:
1. Contact Your
Local
TD
↓
2. Attend Our Free Budget Briefings
↓↓
3. Use the
#CommunityRecovery
Hashtag Online
↓↓↓
→  1. Contacting Your Local TD
We want you to contact your local TD and re-iterate how important it is that the sector is supported, in order to support vulnerable people, in Budget 2022. 
You can do so by using our simple webform.
---
→→  2. Attend Our Free Budget Briefings
Full details and RSVP are below.  
pre-Budget 2022 Member s' Webinar  

28 Sept 2021 (9.30am - 10.45am)

Your overview of  The Wheel's Pre-Budget Submission 'A Fair Recovery Through Community'.

Presenter: Ivan Cooper,  Director of Public Policy at The Wheel.

post-Budget 2022 Member s' Webinar  

15 Oct 2021 (10am - 11am)

Find out how the Irish community and voluntary sector fared in Budget 2022.

Presenter: Brian Harvey, independent social researcher.
→→→  3. Use the #CommunityRecovery Hashtag Online
We are asking you to use the hashtag #CommunityRecovery over the coming weeks to tell the story of how COVID-19 has impacted on those whom you support and deliver services to and how they need Government to prioritise them by investing in the survival and retention of those essential services and supports which you provide.  
#CommunityRecovery
---