Order a SERVE'd Up Cookbook today!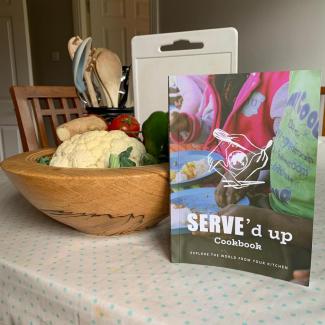 The SERVE'd Up Cookbook contains a colourful array of authentic recipes sourced from SERVE's partner communities around the world. You will find recipes of spicy curries of India to Brazilian chocolate truffles. On a cold winter's night, welcome the sunny Philippines into your home with a recipe of a vibrant, fresh and fruity Mango Float – a keen favourite of SERVE volunteers over the years. Or let the mouth-watering Mozambican Chicken rival that of your local chicken piri-piri restaurant. It's also complete with photographs from our partner countries and personal accounts from a few of SERVE's past volunteers.
SERVE aims to raise funds and awareness by selling this cookbook in order to grow awareness about our work, improve people's eating habits, and to help sustain our projects.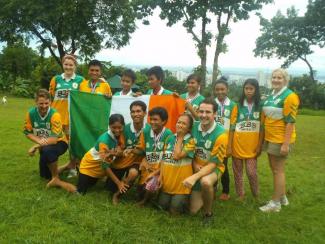 "I did not realise upon arriving how much of our volunteering experience would revolve around food! Food is the substance of life, we need it for energy. However, what we forget sometimes is just how much we as humans connect over food. Having worked as a chef for a large part of my life food is something that I have always been especially passionate about. I love how something we do every day, eating, is so different from person to person, place to place and country to country. When we think of culture, food plays a huge role in this, and people are usually immensely proud to teach others about dishes that are original to their country or culture."
- SERVE Philippines 2013 volunteer Seb Taylor writes about his experience in Cebu, his love for food and food culture and his cafe in Galway city, Temple Cafe in his article here.

​