Invitation to RCNI Rape Statistics 2020 Report Launch, 7 Oct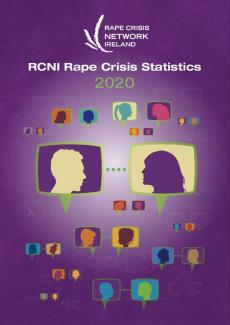 Rape Crisis Network Ireland (RCNI) will launch its Rape Statistics 2020 report online on Thursday, 7 October at 11am.  
Rape Crisis Network Ireland represents seven Rape Crisis Centres around Ireland that are an integral and vital support for survivors of sexual abuse and violence. We collate statistics on who is accessing RCC helplines, appointments, and accompaniments, why they are using services, and what kinds of sexual abuse they have been subjected to. Knowing why people contact RCCs in Ireland is vital information which enables an evidence-based response to client needs. 
 
The most recent findings outlined in this report suggest that survivors found lockdown measures very triggering and this caused a huge surge in the need for counselling and support. Every month of 2020 saw an increase in the number of appointments offered by RCCs when compared to 2019 and this increase in demand has continued into 2021. 
 
This event will be hosted by RCNI chairperson Loretta Brosnan-McDonagh of Mayo Rape Crisis Centre and will include a presentation by National Data Coordinator Elaine Mears followed by a panel discussion with special guests (to be confirmed). We will take this opportunity to explore the circumstances behind the statistics and celebrate the positive impact of regional RCCs on the indispensable work they do. 
Registration is open here: https://bit.ly/NatStats2020