Buy Social - for A Better World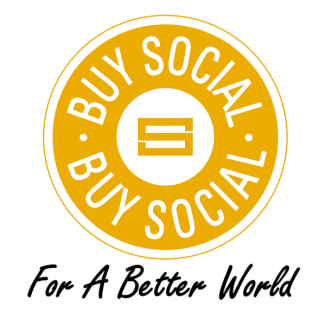 Buy Social for a Better World is a campaign running from 7 – 12 October, dedicated to celebrating and supporting social enterprises, businesses which trade for a social or environmental purpose.
When you Buy Social, you're helping to build a better world.
Follow #BuySocial on social media during the campaign when social enterprises across the UK will be telling stories of the impact they're creating in their communities and around the world. You can find more information about social enterprises and where you can buy from them below!
Buy Social for a Better World will also be supported by an exciting augmented reality campaign featuring Michael Sheen, Caitlin Moran, Chris Addison and Sali Hughes and a selection of social enterprise products in store at The Co-op (selected stores across the UK)