Amplify Our Voices, 3 Dec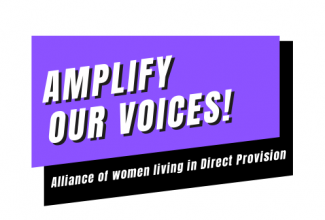 Amplify Our Voices, an alliance of women who live or have lived in Direct Provision, are holding a public conference on Friday 3 December 2021 from 3pm to 4.30pm. 
The conference aims to highlight what needs to change now as the government brings an end to Direct Provision. Amplify Our Voices is supported by ActionAid, with funding from the St. Stephen's Green Trust. The event will include discussions on what the women leading the project consider to be the most important areas for the government to prioritise as Direct Provision comes to an end, with a focus on mental health and privacy.
For more information and to register please visit: www.actionaid.ie/amplify-our-voices/.