The Wheel Calls on Government to End Pay Disparity for Community Health and Social Care Workers
The Wheel, Ireland's National Association of Charities, is calling on the Government to end the ongoing pay disparity between frontline staff employed by state-funded health services and equivalent staff working for state-funded community health and social care services. This growing pay gap of between 10% and 12% has resulted in a debilitating recruitment and retention crisis, which is blocking thousands of children and adults from accessing critical mental health, disability, homelessness, and addiction services. 
Speaking at the launch of The Wheel's Pre-Budget Submission on Monday (18 September) in Dublin, Ivan Cooper, CEO of The Wheel said, "Despite their indispensable role, community and voluntary service providers are grappling with a pay and staffing crisis that is blocking access to and affecting the quality of vital services. Turnover and vacancies are increasingly forcing organisations to reduce hours and cancel services because they lack the staff to deliver them. The vulnerability of service users and the risk of burnout among existing staff make this a matter of utmost concern."
Ivan Cooper cited the example of a major addiction service in Dublin which is unable to accept as many clients as they would have previously. "Having lost 40-50% of its staff in the last year alone, they are struggling to find experienced people to replace those who move on. Less-experienced staff cannot reasonably handle as much work as experienced employees, nor provide care to the same high standard, so the service is forced to reduce the number of individuals it can provide care for or risk a serious falloff in the quality of that care," said Ivan Cooper.
The crisis stems from the stark pay gap between staff working in these organisations and those in the public sector who perform similar, often identical, roles. By October of this year, current funding levels will result in a pay shortfall of, on average, 12% when compared to public-service salaries. The consequences of this crisis extend far beyond the organisations themselves; they jeopardize the delivery of essential services that countless individuals and families rely on.
"To effectively address this crisis, we urgently need comprehensive data from the HSE, Tusla, and the Department of Housing, Local Government, and Heritage which will enable us to quantify the full extent of the crisis and identify the precise amount needed to bridge these gaps. In the process of resolving this issue, we must also recognize the unique position of sector representatives as employers. While their organisations are contracted to deliver services by the state under specific funding arrangements, they have limited control over salary levels and employment benefits. Simultaneously, they are subject to industrial action from a union perspective. Engagement with relevant bodies must consider this complex interplay of factors," said Ivan Cooper.
The Wheel called on the Government to resolve the crisis by addressing the current pay deficit of 10-12% for staff in these organisations to deliver pay parity for Section 39/56/10 organisations and their counterparts in state agencies. In addition, the Government should: 
Include administrative costs in public service contracts.

Provide multi-annual funding to allow for service planning and development.

Include state-funded charities in public-service pay talks and other relevant fora such as the Workplace Relations Commission (WRC) to prevent future re-emergence of pay disparities.
Ivan Cooper added, "The organisations that provide these essential services deserve our full support, and that includes fair compensation for their employees. The time to act is now. Let's ensure that these organisations can continue their vital work and that no one in Ireland is left without the care and support they need."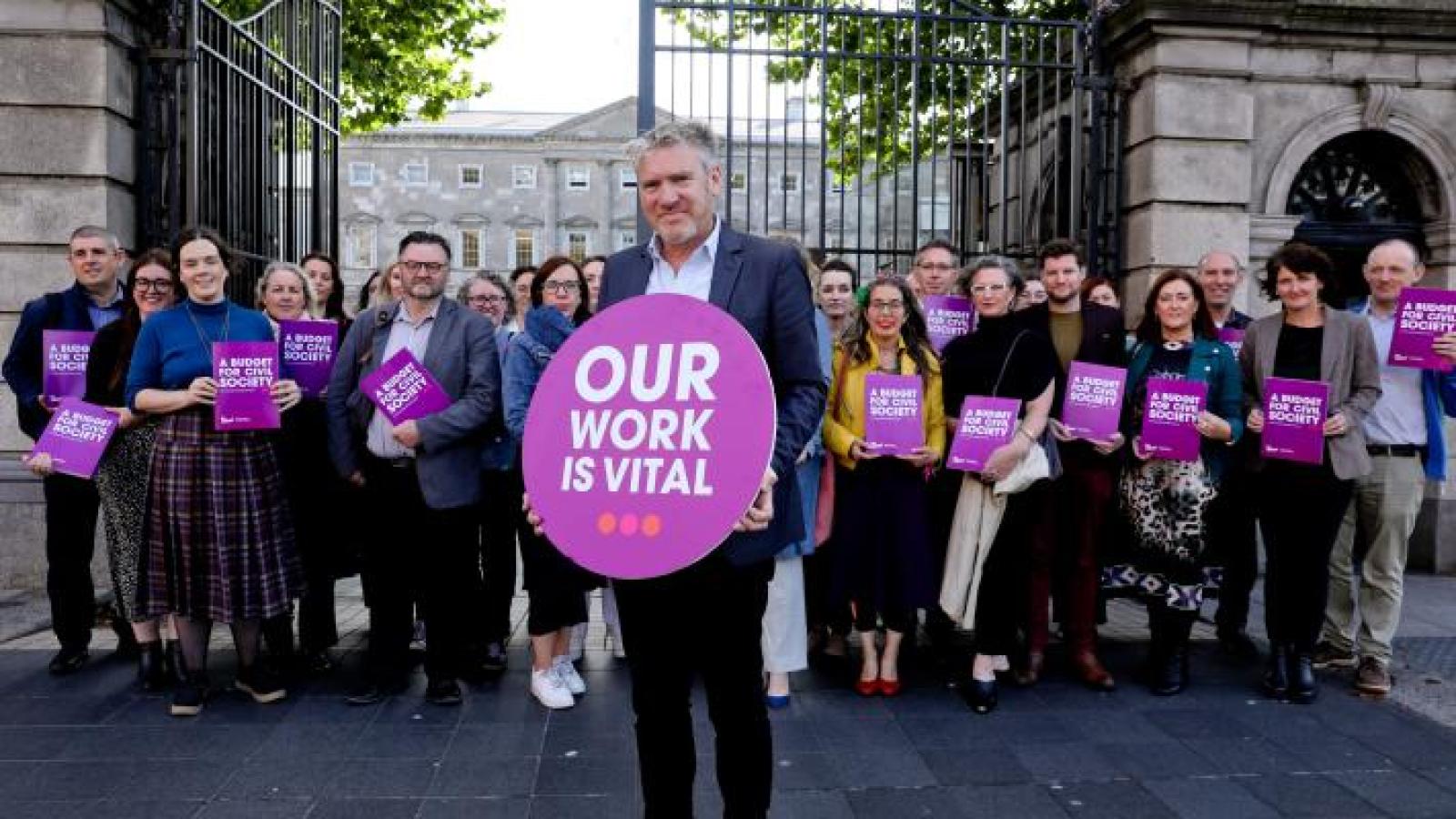 Topics