Invitation: Shared Island Dialogue on "Tackling Gender-Based Violence and Abuse"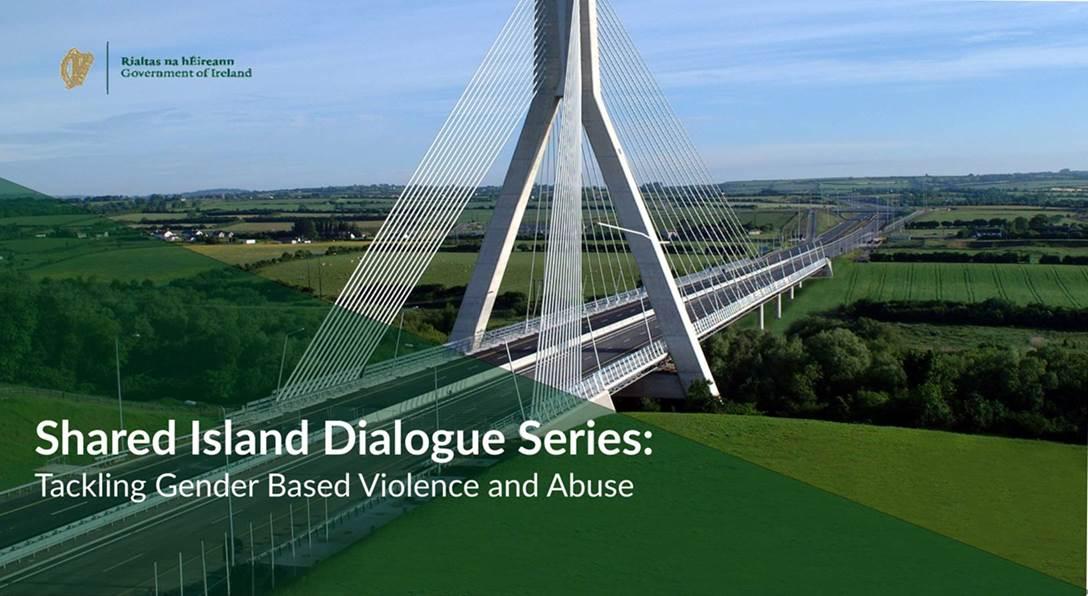 The Shared Island Dialogue on "Tackling Gender-Based Violence and Abuse" will take place on Friday 4 November from 10.30am – 2.30pm at Eureka House, Kells, Co Meath, and we are delighted to announce the full programme of speakers. 
Minister for Justice, Helen McEntee TD and Northern Ireland Minister of Justice / Alliance Party Leader Naomi Long MLA will participate with an invited in-person attendance of stakeholders from North and South on the island to discuss commonalities, challenges and opportunities for deeper policy and civil society interaction on the island of Ireland on ending gender-based violence and abuse. Award-winning writer Louise O'Neill will deliver a guest address.

This half-day event will also include two participative panel discussions on prevention and changing societal attitudes and supporting the victim, with contributions from NGO,  research, government and other representatives from Ireland and Northern Ireland. Please see event programme attached.  
 
Discussions will explore North/South and East/West dimensions to cooperating, engaging and learning on the shared challenge of tackling gender-based violence and abuse, with lots of opportunity for contributions and networking by participants.

This Dialogue is the 13th event held as part of the Shared Island Dialogue series, which informs development of the Irish Government's Shared Island initiative, to deepen beneficial cooperation and connections on the island of Ireland and engage with all communities and political traditions on key issues for a shared future, underpinned by the Good Friday Agreement.

The Dialogue is organised by the Shared Island unit of the Department of the Taoiseach in cooperation with the Department of Justice and in consultation with government and civil society stakeholders, North and South.

With limited in-person places remaining, advance registration is essential and you, or a nominee from your organisation, are warmly invited to register to attend either for this in-person event, or to view and contribute online.
Topics