Applications Now Being Accepted for Sustainable Cork Fund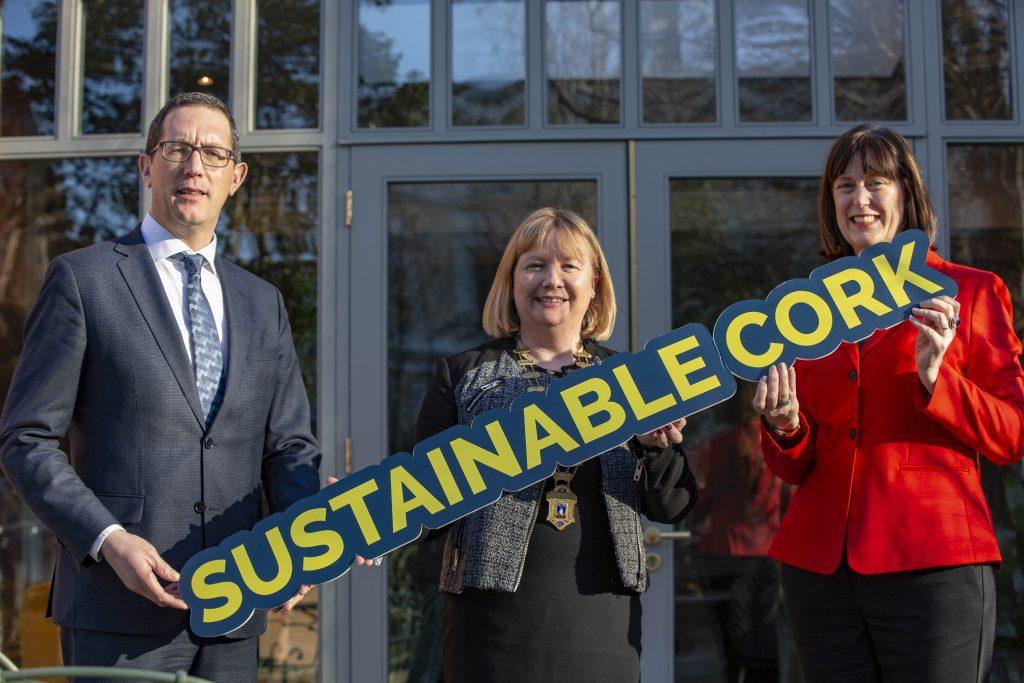 The Cork Sustainable Fund is a €200,000 Fund created by Social Innovation Fund Ireland (SIFI) in partnership with Cork Chamber of Commerce and the Department of Rural and Community Development via the Dormant Accounts Fund. 
The Sustainable Cork Fund will support not-for-profit organisations to increase the sustainability of Cork's urban and rural communities through environmental, social and economic innovations which shape a more inclusive future for all. Taking sustainability to include environmental, social and economic resilience, the Fund will support projects achieving impact in:
Climate action and environmental awareness: increasing sustainability, climate change education, increasing efforts in recycling, the circular economy, green production and waste awareness, etc.
Community inclusion and cohesion: generating a positive sense of belonging, particularly for marginalised and vulnerable groups, including people with disabilities, people in minority ethnic groups, etc.
Sustainable employment and economic development: supporting good quality jobs for all, strengthening Cork's business environment sustainably and increasing localised economic development
WHAT DOES THE FUND OFFER
Awards package worth €55,000 

Cash grants of up to €40,000 
Business supports package worth up to €15,000

A place on an Accelerator Programme from January 2021 to June 2021. This programme will include growth-planning, impact measurement and communications training as well as access to Social Innovation Fund Ireland's expertise and networks.
Project performance management
WHO CAN APPLY?
We are inviting applications from projects or organisations that are engaged in improving environmental, social and/or economic outcomes for people in the Cork city or county regions. 
WHAT KIND OF PROJECTS CAN APPLY
Projects must meet the criteria set by both SIFI and the Sustainable Cork Fund. These are outlined below. 
Please note: Projects seeking funding for capital assets (such as buildings, vans or equipment) are not eligible. 
SIFI CORE CRITERIA
The project must address a critical social or environmental issue.
The project proposed must be innovative in an Irish context.
The project must be based on the island of Ireland and must make its' main impact in the Republic of Ireland.
The project must have the potential and desire to scale or replicate in Ireland (it may also have potential internationally, but this is not a requirement).
The project must provide evidence that it is up and running, or has been tested at least in a minimal way.
Applicants must come from an entity that has a 'not for profit' legal form e.g. charity, voluntary organisation, etc.
SUSTAINABLE CORK CRITERIA
Projects focus on the environment, social inclusion and/or economic empowerment of their communities.
Projects that have a direct and sustained impact on the economy in Cork city or county.
Projects have a strong research and evidence base.
ADVANTAGEOUS CRITERIA
Projects that work with communities and groups experiencing socio-economic disadvantage or geographic isolation. 
Projects that have outcomes in two or more of the following areas will have an advantage: environmental, social inclusion and economic empowerment.
WHICH PROJECTS CANNOT APPLY
Projects that are not eligible to apply are:
Research projects.
Projects promoting or aligned with a political party.
Projects that only accept participants of a particular faith or religious denomination.
Projects where the main impact is outside the Republic of Ireland.
Projects led by people under 18 years of age.
Projects that are an idea (only) and that have not yet started.
Projects that do not benefit communities in the Cork region.
Projects seeking funding for capital items such as buildings, vans, renovations, equipment, and etc. 
WHAT APPLICANTS ARE NOT ELIGIBLE
Applicants under 18 years of age.
Commercial companies (the fund is only open to not-for-profit organisations such as charities, trusts, schools, or companies limited by guarantee).
Staff, directors and their immediate family members of Social Innovation Fund Ireland and Cork Chamber.
HOW DO WE APPLY?
Complete the online application form, or download and complete the application form and return it to us via post to Amy Power, Fund Manager, Social Innovation Fund Ireland, Unit 16, Trinity Technology and Enterprise Campus, Pearse Street, Dublin by 5pm on Friday 3rd April 2020.
WHAT HAPPENS NEXT?
A team of experts will review the applications. Projects which are shortlisted will be invited to an interview to give more information about their project. Project leaders will be invited to interviews, which will take place in mid May 2020. The judges may do further checks or site visits. The awardees will be notified in September/October 2020. The Awards Ceremony and announcement will take place in Autumn 2020.
WHAT HAPPENS IF OUR PROJECT IS SUCESSFUL?
We will invite your project leader to take part in an Accelerator Programme which runs from January 2021. This programme will include:
mentoring
planning for growth
measuring the impact of the project
communications training
access to Social Innovation Fund Ireland's expertise and networks
We will expect your project leader to devote at least two days a month to the programme.
Topics