Philanthropy and Government Join Forces to Grant €370,000 to Tackle Biodiversity Loss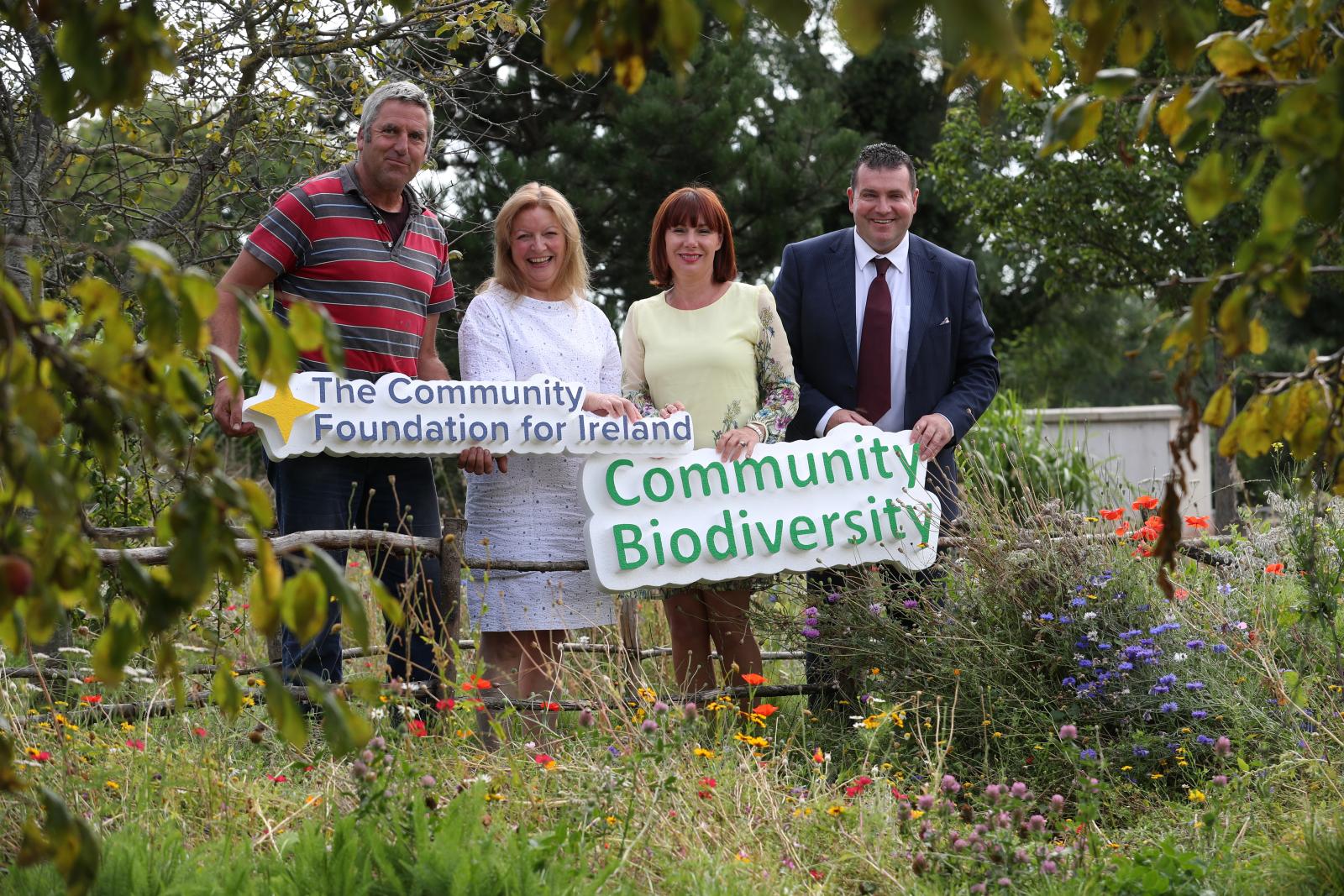 Through The Community Foundation for Ireland's Biodiversity grant round, 56 organisations covering each county in Ireland have been awarded funding to carry out local biodiversity studies.
At the start of the year €200,000 was earmarked for the Biodiversity grants from The Community Foundation for Ireland's own funding and due to demand from community groups €100,000 was added to the fund from the Department or Culture, Heritage and the Gaeltacht, along with an additional €70,000 from a private donor.
Minister Josepha Madigan commented on the additional funding: "The Department was delighted to be able to contribute €100,000 to The Community Foundation for Ireland's Biodiversity Fund, which has provided grants to help communities develop local biodiversity plans. Biodiversity is a pressing social issue in Ireland and it is important that everyone is involved, not just government. This fund is a great example of how Government, communities and philanthropy have come together to create real, on the ground impact."  
Almost €1 million in funding was requested from applicants, highlighting the desire to improve and restore the native biodiversity of communities across the country. The majority of applicants were from Tidy Towns groups and local grass roots organisations.
One such successful applicant was Arklow Tidy Towns: "Arklow Tidy Towns is delighted to receive this generous philanthropic grant. Our community won best kept large town in 2019 and working with the local farmers on biodiversity was a big part of our recent success. This funding will enables us to catalogue, restore and preserve our town's diverse and abundant habitats for our proud town flora and fauna over many years to come. "
Successful applicants were awarded grants from €5,000 to €10,000 to conduct local biodiversity studies with a trained ecologist and to engage others in the area including farmers to get a clear picture of the biodiversity needs in their communities.
Tina Roche, Chief Executive of The Community Foundation for Ireland commented: "It cannot be left up to Government alone to solve pressing environmental issues. Public and private funding is more powerful when they collaborate together to create maximum impact. We encourage more people to join with us to fund other areas of the environment that need extra support.
In 2019 we will have granted almost €7.5 million through The Community Foundation for Ireland and we are looking to the government to help us in creating a more enabling environment for large scale giving in Ireland to encourage more philanthropist to join us in improving not just environmental issues but other social issue areas of equality."
Topics