Apply for Law Society Postgrad Courses in Family Law, Juvenile Justice, Immigration Law and More
The Law Society of Ireland, through its Diploma Centre, is now inviting applications for its Autumn 2019 postgraduate courses, many of which would be ideal for members of The Wheel and those working in the wider community and voluntary sectors.
A brief sample of some that may be particularly relevant to you or your organisation is as follows:
Diploma in Family Law (Commencing 1 October 2019)
Course description: This course is designed to provide participants with a comprehensive understanding of family law in this jurisdiction and will examine recent cutting-edge developments in core areas of family law and practice. The objective of this diploma is to provide practitioners with an essential overview of the many recent developments in family law and the implications for day-to-day client advice, practice, and procedure. The course also focuses on topical family law issues, such as family breakdown, child custody, and the increasingly practical issue of enforcement of orders abroad.
Who can apply?
This course is open to solicitors, trainees, Tusla employees, social workers, mediators and other suitably qualified professionals working in the sector.
For full details, click here.
Certificate in Juvenile Justice, Litigation and Advocacy (Commencing 5 October 2019)
Course description: Participants will have an opportunity to apply key advocacy skills and competencies that are required when representing young persons who have become involved with the juvenile justice system. This will include practising the speech and language skills required to effectively take instructions from young persons; lectures that focus on the steps to be employed in proceedings under the Children Act 2001, as amended, so as to ensure that such proceedings fully comply with a young defendant's Constitutional rights and international standards for juvenile justice; and workshops where that centre around the protection of the rights of the child and safeguarding the young person from avoidable intimidation, humiliation, or distress.
Who can apply?
This course is open to solicitors, trainees and professionals working in the provision of juvenile justice and youth services.
For full details, click here.
Certificate in Immigration Law and Practice (Commencing 7 November 2019)
Course description:  This certificate will offer an in-depth analysis of immigration law and its application in Ireland. The course also examines the legal, social and political context of immigration to Ireland; the various visa and stamp categories that permit entry to and residence in the State, including employment and business visas; issues associated with asylum, subsidiary protection, and forced migration; and issues relating to deportation, removal, and repatriation.
Who can apply?
This course is open to solicitors, trainees, and suitably qualified professionals working in the area of immigration.
For full details, click here.
More about the Diploma Centre's courses
The award-winning Law Society Diploma Centre has been providing continuing professional education and training for over 20 years. All courses are delivered by experienced and leading practitioners and are designed to fit around a busy schedule. All lectures are webcast, making them ideal for the busy professional and those based around the country.
Please note, prices listed on the website are for members of the Law Society. For non-members (non-lawyers), courses are subject to a supplemental fee.
For more information on the full Law Society Diploma Centre course schedule for Autumn 2019 – including this November's Diploma in Mediator Training and Diploma in Advocacy Skills – visit www.lawsociety.ie/diplomacentre.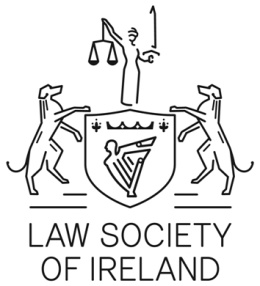 Topics