The Wheel Calls for New Era of Collaboration in Health and Social Services
10 July 2019
The Wheel, the national association of community and voluntary organisations, charities and social enterprises, today called for a new era of collaboration in health and social services.  Ivan Cooper, Director of Public Policy made the call during a presentation to the Oireachtas Committee on Health which is considering the Report of the Independent Review Group established to examine the role of voluntary organisations in health and personal social services(IRG Report).
Addressing the committee, Mr Cooper explained how issues with inadequate budgets, an increasingly demanding regulatory environment and a lack of collaboration between organisations providing and the HSE and Department of Health, can be remedied by implementing the recommendations of the recently published IRG report. 
Mr Cooper detailed how practical solutions have been outlined in detail within the IRG Report and that now it is time for action, "The IRG Report recommends a new forum for meaningful dialogue and collaborative partnership, a charter for a new relationship, and multi-annual budgeting.  These extremely positive recommendations would empower the state and the sector to build a world-class health and social care service which is responsive, innovative and person-centred."
The Wheel believes that the Forum on the IRG report, which is now in the initial stages of planning by the Department of Health, offers a very valuable structure and tool to advance and implement recommendations in the Report that "this will be a key means to underpin trust, confidence and improved working between all stakeholders involved. The terms of reference for the Forum should be consulted widely and transparently, and finalised in conjunction with representatives of those delivering services."
The Wheel's 1,600 members, over 150 are funded by the HSE through provisions of the Health Act to deliver services. They are a key part of our national health and personal social service infrastructure, providing vital supports and services to individuals, families and communities across Ireland. However, Mr Cooper highlighted that "despite the longstanding role they play in providing services and supports, these organisations are facing many challenges which limit or in some cases prevent them from carrying out their vital work to full capacity".
Mr Cooper concluded: "These recommendations are achievable, and the community and voluntary sector and The Wheel look forward to working in partnership with the Oireachtas, Government, the Department of Health, the HSE and other departments and agencies to progress quality service and ensure we have a world class health and social service system worthy of an Ireland that values those most in need of support and high-quality healthcare."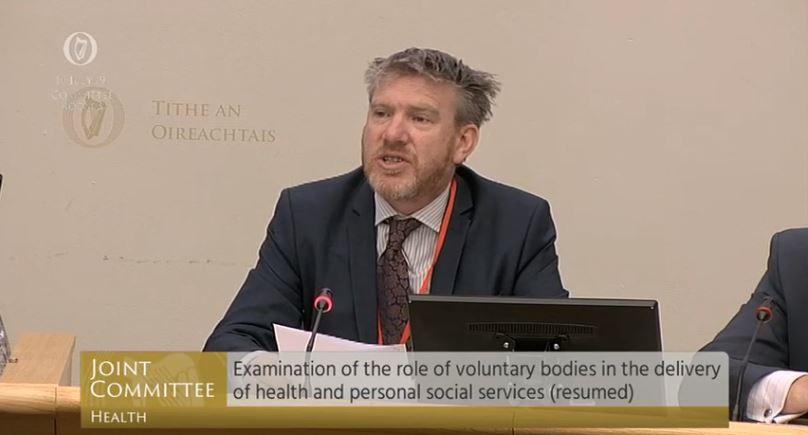 Topics