The 2018 Volunteer Ireland Awards Now Open for Nominations
The 2018 Volunteer Ireland awards are now accepting nominations. The Awards are the major annual initiative to celebrate volunteers in Ireland, and they shine a light on the remarkable work of volunteers around the country by honouring them at a national level.
There are 11 categories reflecting the different facets of volunteering such as social inclusion, sport, safety, youth work and including an outstanding groups category. The final category recognises the important work of volunteer managers. This category is separate as the nominee can be in a paid or unpaid role.
This year Volunteer Ireland are #RecognisingKindness and they need your help. They want to celebrate and share the stories of amazing volunteers across Ireland. This year is all about recognising the kindness volunteers show every day and you can do this by nominating a volunteer in your life. Every person nominated will receive a special thank you card from Volunteer Ireland.
The deadline for nominations is midnight 5th October 2018.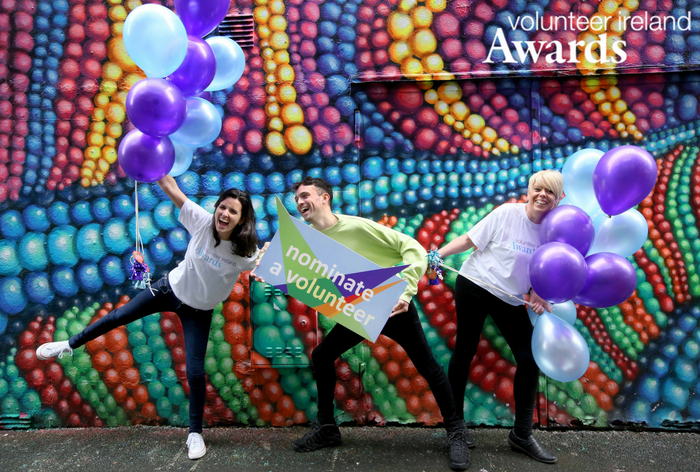 Topics