A Roadtrip into the Heart of the European Elections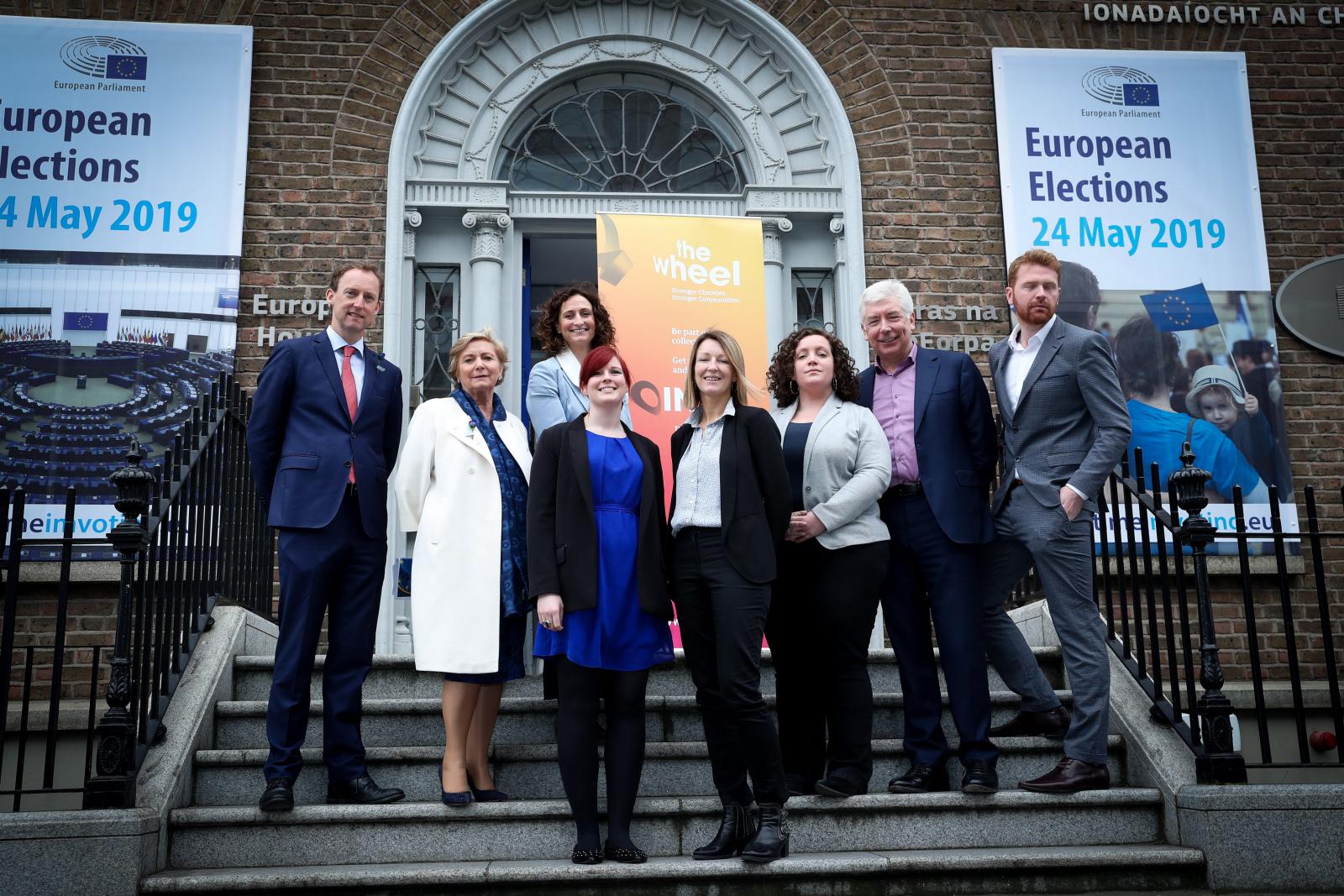 Road Trip
Last weekend I packed up my small car and took the family on a road trip to Donegal in an effort to escape the city and embrace the cool, fresh air of water-side Rathmullan. Amidst cries of 'Are we there yet?' and 'I'm hungry', I raced up the N2 and criss-crossed the counties.
As we left the Pale and headed into Louth, I noticed different faces on European election posters and recognised the transition into a different constituency for Europe - Midlands-North-West. I contemplated the sheer size of our three European consistencies in Ireland and the European Parliament elections themselves, which take place on Friday 24 May 2019. 
As I drove north I asked myself, what do any of us really know about the European Parliament? Are we voting with a local or a European mindset? Importantly, has the voice of The Wheel's membership, representing social, economic and environmental issues, been heard by the candidates standing for election and will they seriously stand up for us in Europe if elected?
Talking Constituencies
In Ireland, we have three constituencies for Europe: Dublin, South and Midlands-North-West. Big territories, these areas all have differing populations and social contexts. After the ballot is cast, 13 MEPs from Ireland will be elected, although two will be designated as not to take their seats until Brexit has taken legal effect. Those who go to Strasbourg will represent their constituencies in Europe, bringing local issues into the European arena and hopefully putting pressure back on our national government about key areas of concern.
In April, I was lucky enough to visit each constituency with my European hat on. As part of our European Programme, The Wheel hosted citizens' dialogues in Limerick (South), Sligo (Midlands-North-West) and Dublin, aiming to raise awareness of the importance of the European elections and facilitate discussion between candidates for election and civil society groups.   
Civil Society and Europe – The Big Issues
At each event, representatives from community and voluntary groups were given a platform to voice their thoughts on Europe at present and for the future. Further, they articulated the real needs of their service users, those whom they support and advocate for and those they work with in the community. Candidates for election attended, presenting their vision for Europe and how they propose to work on behalf of Irish communities. See the photos below. 
Common themes emerged in every constituency: most pressingly that the European Union is at a crossroads and its future is at risk. Voter participation is more important than ever and a high turnout is needed. Urgent action on core concerns such as climate change and migration is required. The European Parliament needs to be used effectively this time, especially given its role as the only directly elected institution in the European Union.
Consideration was given to the European project – is it really more than an economic experiment and what has it genuinely achieved? Listening to members, the message was clear on the benefits of European integration beyond just funding and economics. Fostering European, and indeed global, solidarity was expressed as a worthwhile outcome of European participation and something Ireland needs to continue to benefit from.
The Wheel Members – Questions for Candidates
Eighteen candidates attended our three events including sitting MEPs re-entering the race and many newer candidates including Alice Mary Higgins (Ind.), Barry Andrews (FF), Frances Fitzgerald (FG), Alex White (Labour), Michael O'Dowd (Renua) and Saoirse McHugh (GP). To enable the most democratic discussion, we invited as many candidates as possible and aimed to moderate dialogue in a fair and equal way. Through careful facilitation, we heard The Wheel's members call for candidates for Europe to:
Advocate for Ireland in Brexit negotiations
Keep disability on the agenda
Put pressure on our government about climate change
Protect children's rights
Continue to fund international development
Combat the rise of populism
Tackle migration in a humane way
Lead on digital innovation
Stand firm on Ireland's neutrality
Engage the youth in active citizenship
Simplify funding programmes and easy access for civil society.
Heading to the Polls – Community Matters
Having visited each constituency and heard the issues, I went back to base and fed the findings into our Public Policy team. Armed with new evidence and fresh thinking, The Wheel launched the CommunityMatters campaign on 23 April 2019, asking candidates to 1) Sign our pledge and 2) Champion the work of Ireland's community, voluntary and charity sector in the European Parliament 3) Spread our message by using the #valuecommunity hashtag.
How are we doing? To date 27 candidates out of 59 have signed The Wheel's #CommunityMatters pledge – an impressive result. See here a list of those who have signed up. In addition, we have received ample coverage in both National and local media and across all social media platforms. You can find out more about the campaign here.
Hopeful Thoughts
When I pulled up in beautiful Rathmullan village and divested of kids and kit, a news bulletin played loudly on the radio - the results of the latest EMI Red C Poll reporting 83 per cent of voters expressing an intention to vote in the upcoming European Parliament Elections.
And so I felt hopeful about the European elections and The Wheel's work in the run up to polling day. Considering the events, discussions, campaigning and pledges, I was reassured. From the North-West to the South to the East, we had visited communities, gathered opinions, met candidates and secured agreement to support the sector if elected.
Now it's time to ensure we turn out to vote and use our voice wisely, electing MEPs that will represent civil society in Europe. Roll on 24 May…!