Summit 2022 Programme

The pandemic has shown how much good leadership matters. But even the best can't do it alone.
Join us at  Summit 2022 to reconnect, re-energise, and forge the path ahead for our sector.
It's been a volatile few years, but our sector has embraced change and transformation. You have been resilient, you have been fearless, and you have got the job done!
Now it's time to come together again, learn from our shared experience, and envision an ever-better, brighter future for Ireland's charities, community groups, and social enterprises. You can look forward to:
17+  top speakers
Wide-ranging  discussion and debate on the issues affecting your organisation
Four practical training sessions in Governance, HR, Funding and EU partnerships
Over 30 exhibitors at our Expo
Invaluable networking opportunities
Inspiration galore!
Don't miss this year's top conference for charities, community groups and social enterprises!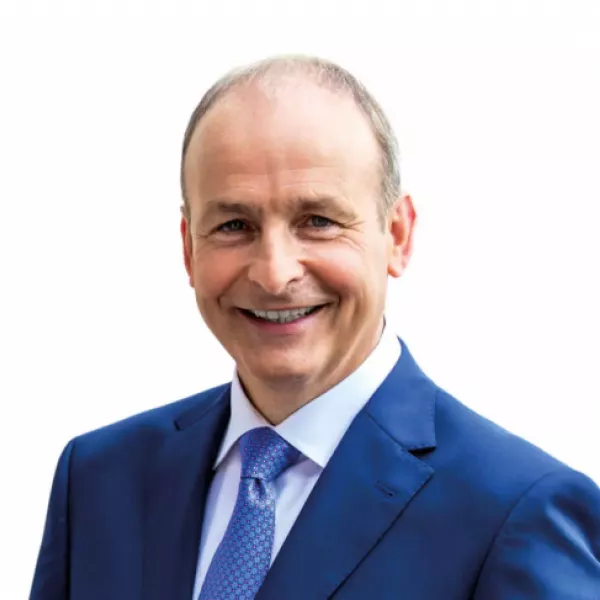 With a special address by An Taoiseach, Micheál Martin
Early-bird offer (extended to 16 May)
Register by 16 May April and get two tickets for the price of one! This is a limited offer.  
Watch this space! The full programme and speakers will be announced here shortly. 
(Note: This event will not be live-streamed online. However, selected sessions will be available on-demand after the event. ) 
---
The full programme will be announced shortly. 
First Plenary: 9.30am-11.15am
This session will explore the emerging principles and processes for partnership working that are being co-developed by the community and voluntary sector and the Department of Health and the HSE through the Health Dialogue Forum.  The session will seek to understand how these principles can be a model for change in other fields where the sector and the state work closely to deliver services and support people and communities – like in child and family supports, community services, and in education. 
Speakers
Peter Cassells - Chair,  Health Dialogue Forum
Dr Damian Thomas - Senior Policy Analyst, NESC
Panel Discussion
What do you think the potential is for these principles to be replicated in other parts of the community and voluntary sector?  
Suzanne Connolly - CEO, Barnardos
Fergal Landy - CEO, Family Resource Centres National Forum
Dr Niamh O'Reilly - CEO, AONTAS
Diarmuid O'Corrbui - CEO, Carmichael
Chair: Ivan Cooper - Director of Public Policy, The Wheel   
Second Plenary: 11.45am-1.15pm
The Leadership Academy is a new model for leadership development in the community and voluntary sector. Leadership development is essential at all times to drive progressive, successful growth in the sector and respond to changing needs. However, the past two years, in particular, have been all about change, creating an unprecedented need for leaders to lead and respond rapidly in an already challenging context. In light of this transformative experience, we must support leaders, more than ever, and equip them to meet current and future demands.
This session marks the launch of The Leadership Academy – a resource for all nonprofit leaders, at all stages in their leadership journey. The Leadership Academy will provide opportunities for peer networking, professional and personal development, and the space to consider the biggest challenges and opportunities for leaders today.
Whether you are a long-serving CEO or a young leader starting out on your career journey, The Leadership Academy will offer resources to support you.  
Experience The Academy…
To give attendees a flavour of what to expect from The Leadership Academy, we'll provide an energetic, interactive immersion in key criteria for successful leadership – The Energy Equation – your ability to deliver sustainable results, support your teams and maintain satisfaction over a long career.
How can high-performance leaders refuel their energy reserves in our fast-paced, ever-changing "new normal"?
In this session we will offer space to reflect on the impact of such rapid change on one's energy, to share experience and learning and adopt new best practices for a healthier, more energised, longer-term leadership.
The Leadership Academy is funded from the National Training Fund, through the Department of Further and Higher Education, Research, Innovation and Science.  
Lunch 1.15pm-2.30pm
Join us for lunch and networking. This is a great opportunity to catch up with your colleagues, make new connections and explore the Expo. 
Parallel Sessions: 2.30pm-4.00pm
Delegates can attend any one of the following parallel sessions.
One of the results of the pandemic has been a wider reappraisal of the value of community-based support. Throughout the Covid-19 pandemic, it was often community effort that proved to be the invaluable glue that kept things together. Much the same is happening again with the community response to the crisis in Ukraine.  
Have public, state and philanthropic attitudes changed because of the experience of the last few years? 
Will this upheaval refocus on what economic, social and environmental priorities will get investment in the future? 
If you have an eye on the future funding landscape for your organisation and how you might best orient your efforts to be able to capitalise on the opportunities and navigate the pitfalls that might lie ahead then join this panel of experts to discuss where that future funding might be found.   
Panel
Patricia Keenan, 2into3 Management Consultant and Head of 2into3's Grants Advisory Practice
Rob Foley, 2into3 Management Consultant and Head of 2into3's Fundraising Advisory Practice
Other speakers TBA
This session is part of an ongoing series of events that discusses what happens when Boards behave badly and CEOs are domineering. Our expert panel will continue to explore and discuss the impact this can have on organisations and how we can build robust relationships within our organisation, also what can we do to move forward when these relationships break down? 
Our panel of experts will continue to explore the delicate balancing act of 'power' between boards and the CEO and how to proceed when things go wrong. Like any relationship of power, the optimum way to manage it well is through clarity and the mutual understanding of roles, authorities and the availability and regular use of channels for both communications and feedback. This helps to build trust and constructive relationships. But these methods need to be used continuously and worked well to bring about a productive working environment. Without them communication can break down and with it so can trust.  
The session panel have, between them years of experience dealing with these difficult situations where it gets personal. They have seen real trauma resulting from what can only be called an abuse of power.  This can happen on both sides of the board/CEO boundary. Our panel will explore and discuss how we can work to maintain these vital relationships but also how do we move forward when the very worse happens and these relationships break down. 
Panel
Moderator - Carol Conway, Freelance Catalyst 
Deirdre Garvey - CEO, The Wheel
Diarmaid Ó Corrbuí -  CEO, Carmichael 
Jillian Van Turnhout -  Governance Consultant & Trainer 
Justin Kilcullen - former CEO of Trócaire/ Executive and Business Coach
Luna Atkins - Management Consultant, 2into3 
The transformation of our workplaces over the past two years has presented many lessons and opportunities to the sector.  It is critical, as we develop our changed workplaces, we take from these learnings and enable a better working environment that supports an impactful and successful organisation.  These learnings and practices include a flexible workplace; the value of effective staff engagement; the importance of staff wellbeing; the increased reliance on technological advancements and more. 
This seminar will focus on how our HR practices may need to change to fit with this working environment; the value of evidence-based research for the future of workplace and how effective staff engagement can bring positive change to our organisations. 
After two Zoom-filled years, our EU Programmes team is delighted to host an in-person peer learning and networking session on EU funding! This session is ideal for anyone investigating EU funding for the first time, or for repeat applicants.  Come along and meet the members of our EU Project Managers Network as they take you through the dos and don'ts of EU-funded project management in dynamic, discussion-based groups. This is your chance to find out how your peers got involved in EU projects, what they've learned along the way, and the possibilities EU funding can open up for your organisation. Whether you are brand new to EU funding or looking to scale up your funding, don't miss this fantastic opportunity to learn about the benefits of EU funding from organisations just like yours.  
Third Plenary: 4.05pm-5.45pm
In our final plenary we'll reflect on what we've learned over the past two years, and we'll outline The Wheel's plans for the next five years.
We'll also be celebrating our sector's impact, and will be announcing the winner/s of the Mary Redmond Award, which is named after the late academic, lawyer and founder of The Wheel. The award honours an individual or group who has contributed in an exceptional way to the advancement of the community and voluntary sector.
An Taoiseach, Micheál Martin TD will join us in person to deliver a special address.
Relax and reconnect with your colleagues and friends in the sector. 
---
Summit 2022 will feature contributions from over a dozen top speakers from Ireland and beyond.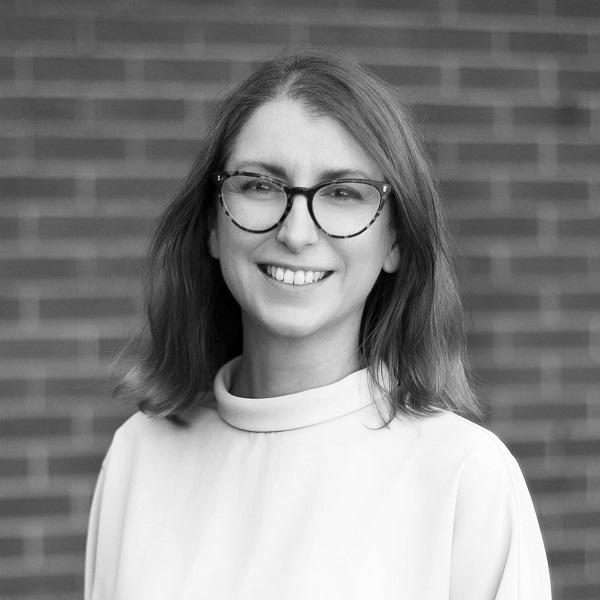 Luna Atkins is a Management Consultant at 2into3 and is Head of the Strategy Advisory Practice. She leads her clients through the 2into3 strategic development process, supports organisations in introducing transformational change and increasing their impact. Luna has over 14 years' experience of working with nonprofits. You can contact Luna: luna.atkins@2into3.com or 086 063 4932.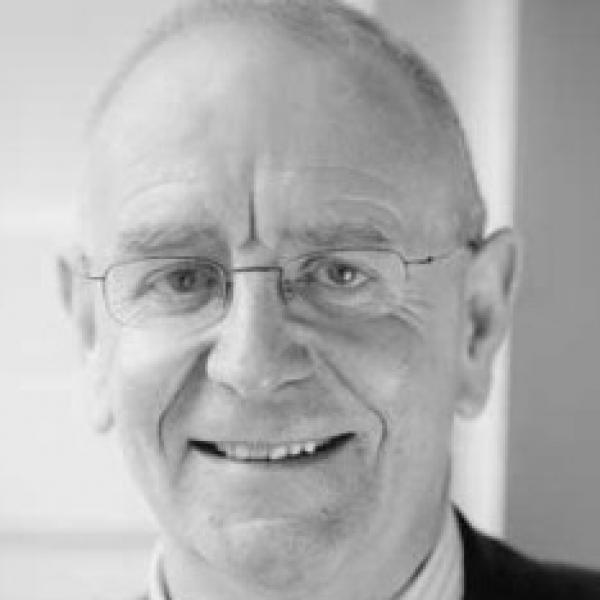 Peter Cassells is Chair of the Dialogue Forum on improving relations between the voluntary health and social care sector and the State. He is the outgoing Director of the Edward M Kennedy Institute for Conflict Intervention, Maynooth University. He is also Deputy Chair of the Governing Authority of the University.  Peter was a member of the Hunt Review of Higher Education and chaired the Expert Group on the Future Funding of Higher Education. He was also on the Board of Industrial Development (IDA). Peter is a former General Secretary of the Irish Congress of Trade Unions.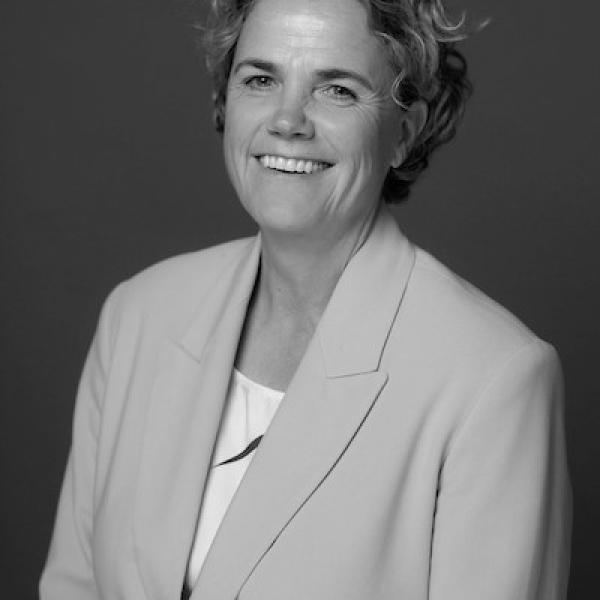 Denise Charlton is leading the Community Foundation for Ireland response to COVID-19. A human rights, equality and social justice campaigner she was appointed CEO in July 2020. Her commitment to equality has seen Denise successfully take leadership roles in campaigns on marriage equality, children's rights and immigration reform, to name but a few.  Previously serving as CEO of both the Immigrant Council of Ireland and Women's Aid, Denise has a deep understanding of the sector and the positive impact that strategic giving can have on individuals, families and entire communities.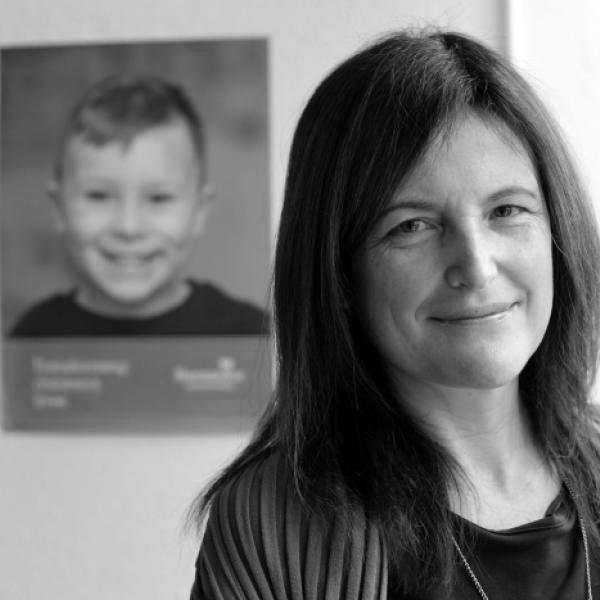 Suzanne Connolly became CEO of Barnardos in 2018. Prior to this, she was the Director of Children's Services for 17 years. During this time she led the transformation of Barnardos' children's services to become needs-led and outcome-focused with a clear organisational commitment to evaluation of their work. In her early career, Suzanne spent 7 years working as a social worker in Children's Services London and Liverpool, and a further 9 years in service provision management roles in the UK and Ireland.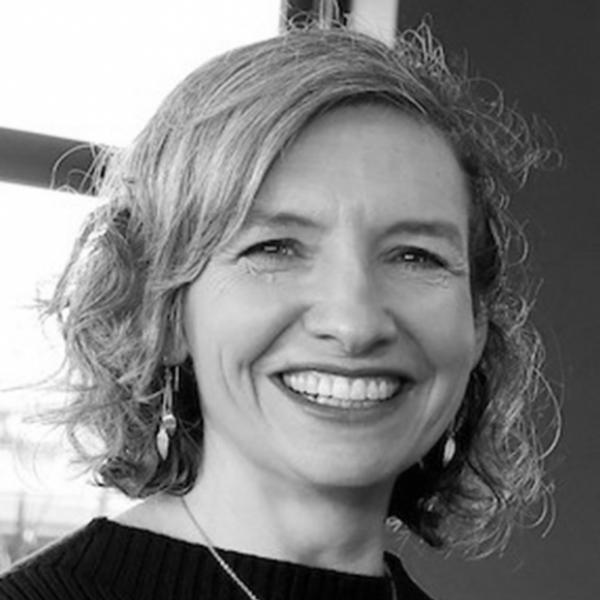 Carol Conway a lifelong Behavioural Scientist with a passionate interest in human dynamics and a fundamental belief in people. Her work revolves around assisting individuals and organisations to achieve more of their potential. through training, facilitation, coaching, leadership development or teaching yoga. She has worked with CEOs, management teams and Boards of numerous organisations across the voluntary and community sector.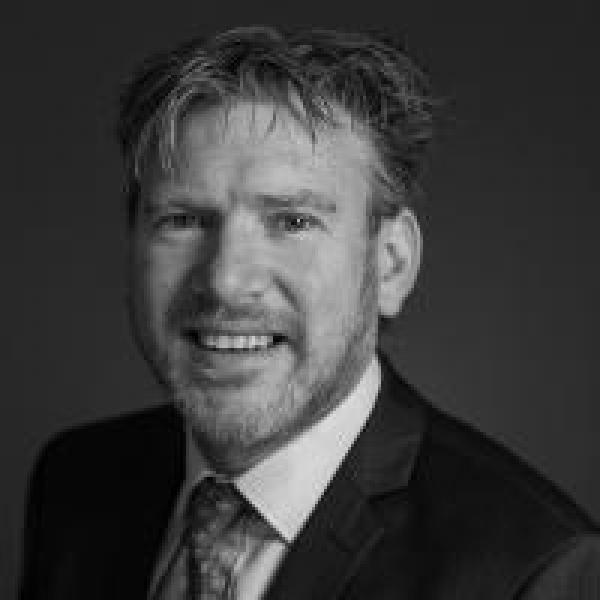 Ivan Cooper works as Director of Public Policy of The Wheel and has responsibility for progressing The Wheel's policy positions on cross-cutting issues affecting the community and voluntary sector, such as charity regulation, funding the sector, encouraging active-citizenship, quality standards and raising awareness of the role and significance of the sector.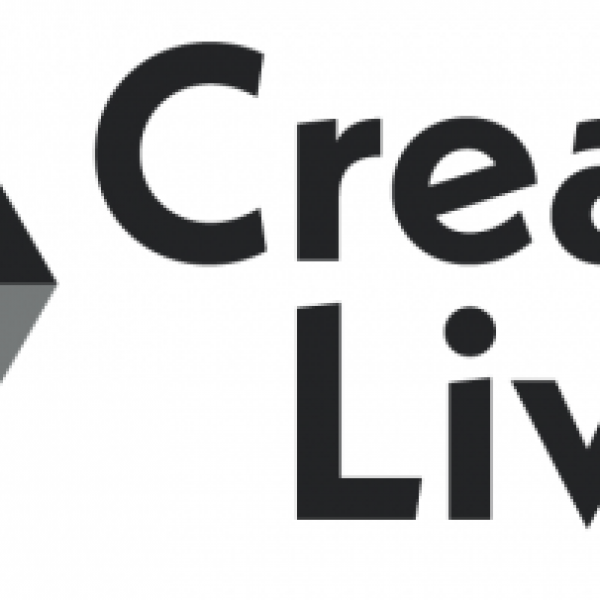 Creative Lives supports and promotes people being creative in their everyday lives. We work with communities, organisations, policy-makers, funders, and creative individuals as a voice for positive change, to improve and expand the landscape in which creative participation can take place. We work to address inequalities in access to creative participation, promote inclusivity, connect people and communities, and seek to increase awareness of the links between creativity and wellbeing.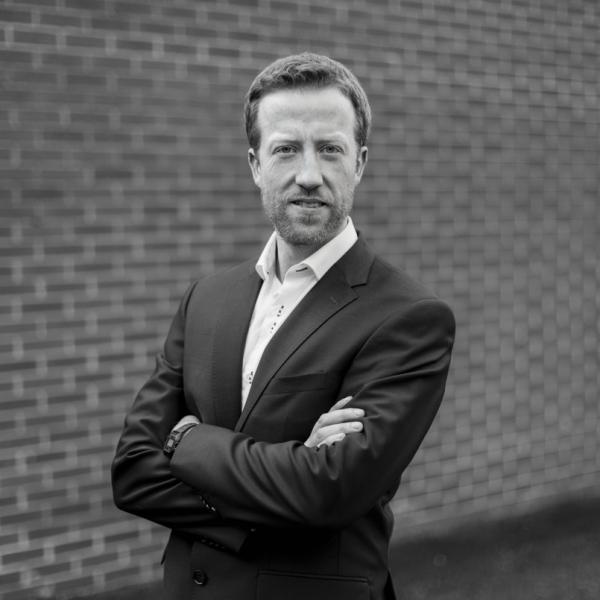 Rob Foley is a Management Consultant and Head of Fundraising Advisory Practice at 2into3. Having pioneered the development of wealth screening services for fundraising organisations in Ireland through prospect research specialist. Rob is a visiting lecturer at the UCC School of Applied Social Studies where he has also developed and delivered a Continuing Professional Development (CPD) module on the theme of "Developing a Fund-Raising Strategy for Voluntary and Community Sector Organisations". You can contact Rob: rob.foley@2into3.com or 086-032 7935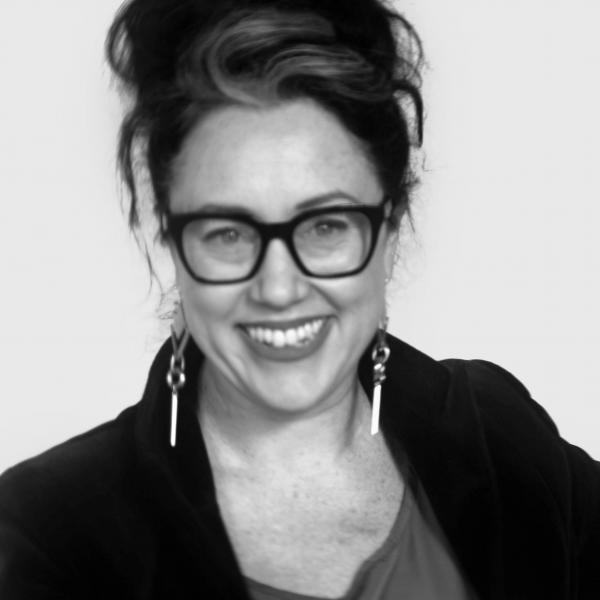 Caroline Gardner is CEO of Quality Matters since it was founded in 2012. Alongside the senior QM team, Caroline leads on MA level leadership training, runs large multi-stakeholder strategic planning processes and initiatives, and undertakes Social Return on Investment evaluations and research projects. Caroline is passionate about social enterprise and is a cofounder of We Make Good, Trauma Informed Practice Ireland, Social Value Ireland and SWAI. Caroline has over 15 years experience in supporting strategic development in the community and voluntary sector.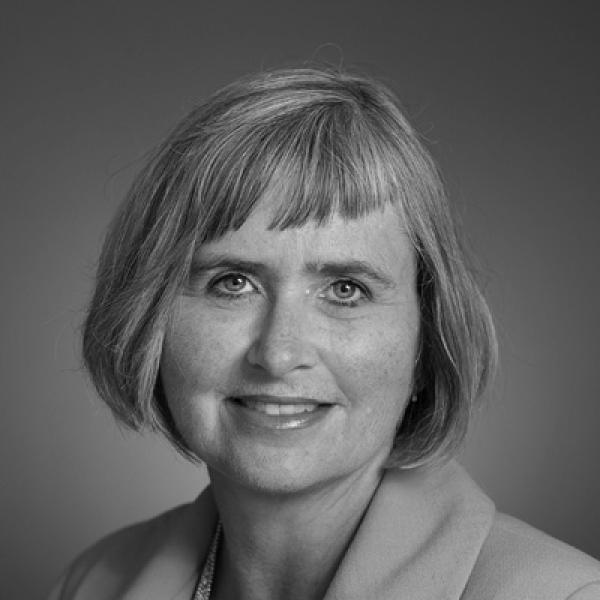 Deirdre Garvey has been Chief Executive Officer of The Wheel since 2000. She is responsible for the overall strategic and operational management of the organisation, including full responsibility for staff, implementation of strategy and supporting the board.  She is also the official spokesperson for The Wheel. Deirdre is regularly asked by various government departments and agencies to represent the sector on advisory or consultative fora and/or at conferences, both national and international, and in these spaces she advances the policy positions that our members have shaped and agreed upon.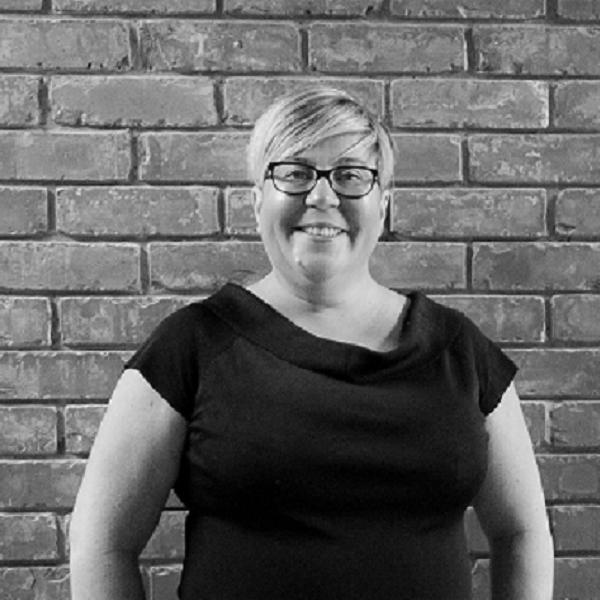 Patricia Keenan is a Management Consultant and Head of Grants Advisory Practice at 2into3. Patricia lives in her native city of Armagh and has been a Management Consultant for over a decade after a career in the public and voluntary sector across the island of Ireland and in London. She has worked for local authorities, government departments and social enterprises at a senior level before embarking on consulting in 2005. You can contact Patricia: patricia.keenan@2into3.com or 086-065 734.
Vincent Keenan has served on the board of The Wheel since 2014. Prior to being elected Chairperson in July 2021 he has been vice Chairperson and has served on several subcommittees of the board. Vincent was appointed Chief Executive of North & East Housing Association in 2014, he has some 30 years' experience in housing provision and services, homelessness, social and community development. Prior to his current role Vincent has held positions in Co-operative Housing Ireland and Focus Ireland.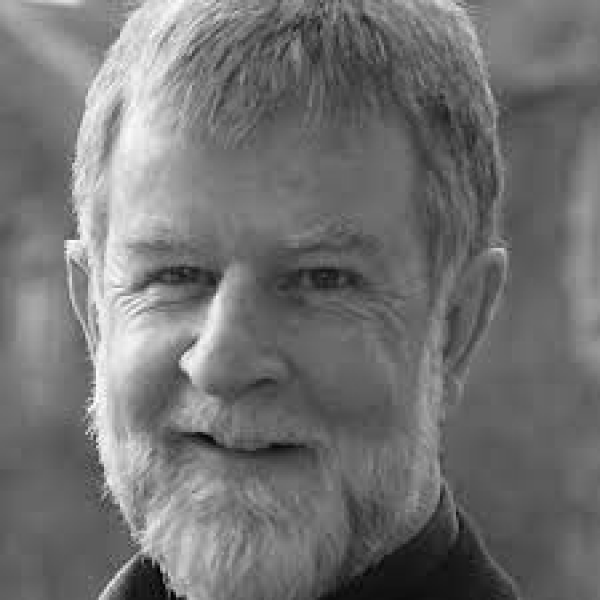 Justin Kilcullen is Chair of Social Justice Ireland, and a board member of a number of other voluntary organisations. He served for twenty years as CEO of Trócaire. He left Trócaire in 2013 and retrained as an Executive and Business Coach. He mentors senior managers in the not –for –profit sector, both in Ireland and internationally and brings a wealth of experience, skill and knowledge to his coaching role.  He is Convenor of SAGE – Shankill Action for a Green Earth, an ecumenical community initiative to counter climate change.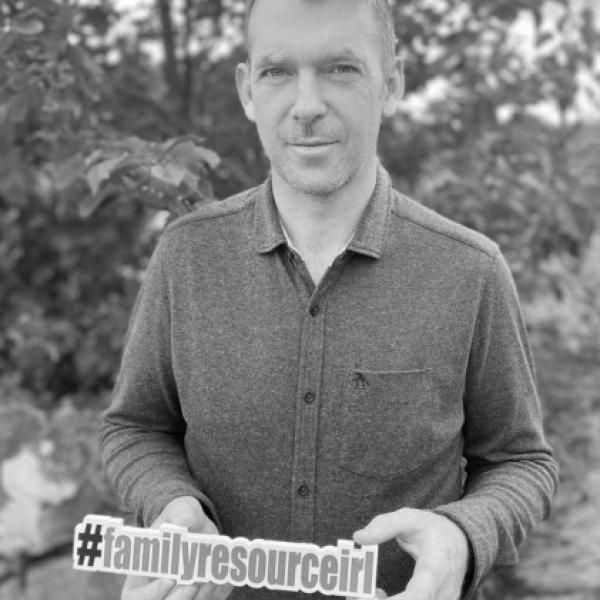 Fergal Landy is CEO of the Family Resource Centre National Forum has worked in child, family and community services for over 20 years. Initially he worked in frontline practice as a social worker and community development worker. He then worked in academia as an applied researcher in service design and policy development as well as teaching in social work, family support, and community development education. Most recently, he has worked with Tusla to support the implementation of prevention, partnership and family support practice in child and family services.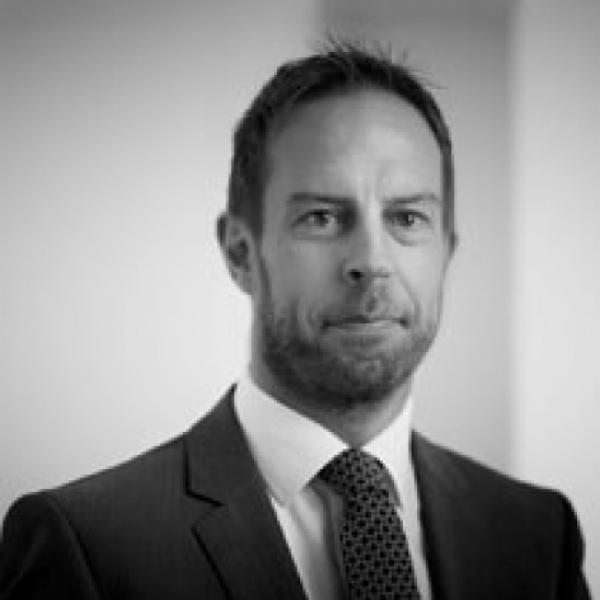 Derek McKay is Founder and Director of Adare HRM. He  is an experienced Human Resource and Employment Law practitioner who has worked extensively in the private, not-for-profit and public sectors. Since founding Adare Human Resource Management in 2003, Derek has overseen the growth of the business to become one of Ireland's leading HR, Employment Law and Industrial Relations Consultancies. In 2022, Derek changed roles from Managing Director to joining the Board of Directors.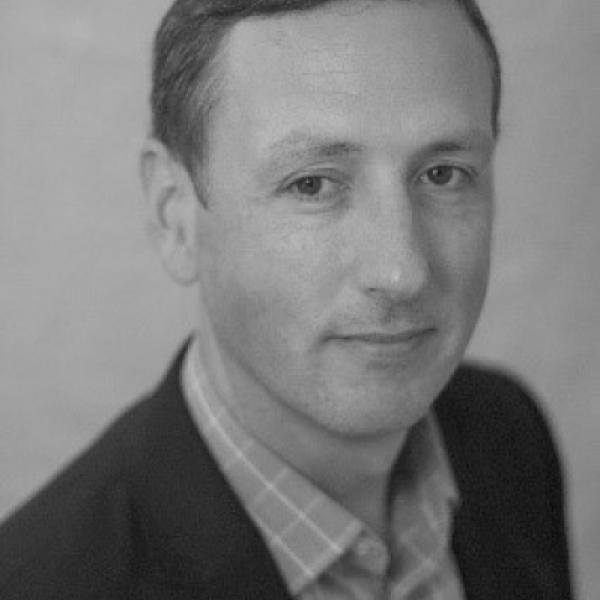 Brendan Murphy is an executive coach and trainer who is passionate about all forms of learning. His distinctiveness as a coach is centered on his ability to rapidly build trust; to understand and then articulate the issues and the options for success. Prior to coaching, Brendan worked for seventeen years in the voluntary sector. He managed homeless projects including emergency hostels, as well as a variety of high-support housing projects. There, he continually focused on creating learning opportunities that helped people break the cycle of homelessness.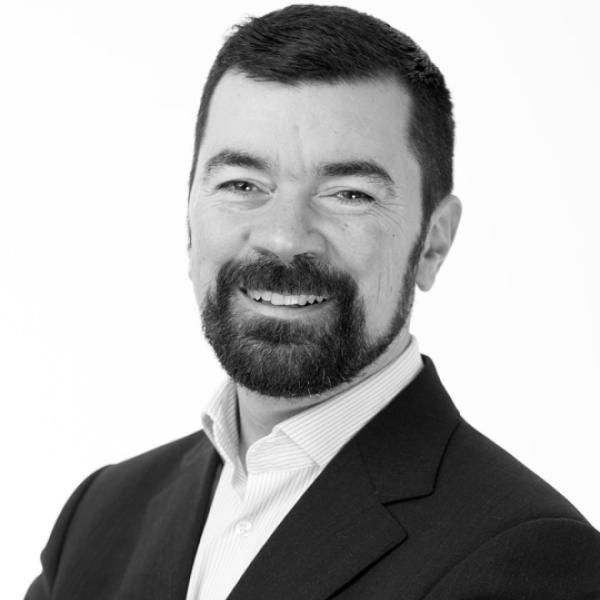 Joe O'Brien TD is Minister of State at the Department of Rural and Community Development with special responsibility for Community Development and Charities. He previously held a seat on Fingal County Council before being elected as a TD to represent Dublin Fingal in 2019. He was subsequently re-elected to that position in February 2020 before being appointed to his current role. Before entering politics, Minister O' Brien worked with young people at risk and worked for more than a decade at Crosscare in the area of migrant rights. For three years before entering the Dáil he worked for the Immigrant Council of Ireland.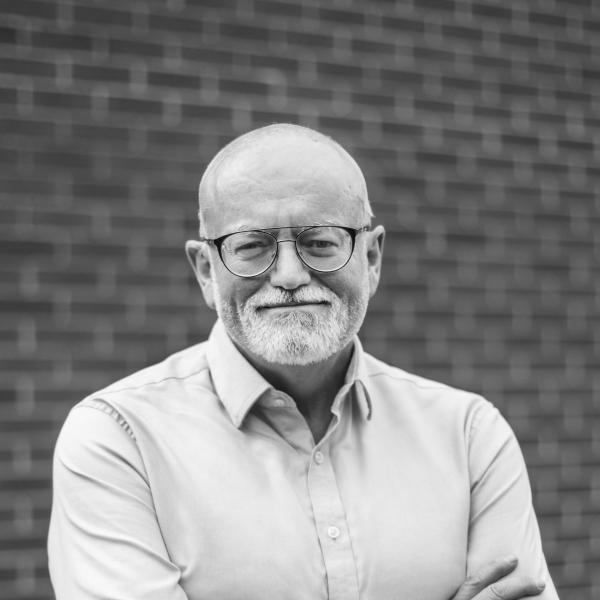 Dennis O'Connor is the CEO of 2into3. He advises clients on organisation change, income growth and talent management. Dennis, a recognised expert in this field, has published papers, presented analysis and made recommendations to Government on the nonprofit sector and its diverse sub-sectors & Public sector. Dennis has worked in academia, in the international food sector, as a Technology Entrepreneur and as a Management Consultant before founding 2into3 in 2006. He has served on a number of nonprofit boards. You can contact Dennis at dennis@2into3.com or call 086 – 816 2278.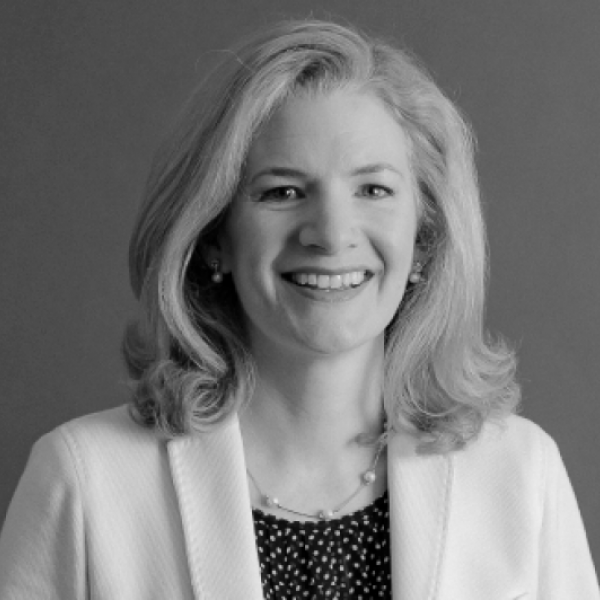 Annalisa O'Carroll is an executive coach and business consultant who is passionate about developing leaders and their organisations to their full potential through coaching and delivery of high value leadership, support and strategic planning programmes. Prior to establishing her own coaching and consulting practice, Annalisa was Director of Impact in Social Entrepreneurs Ireland for 9 years, where she led the design and delivery of targeted support programmes for high potential social entrepreneurs and not for profit leaders.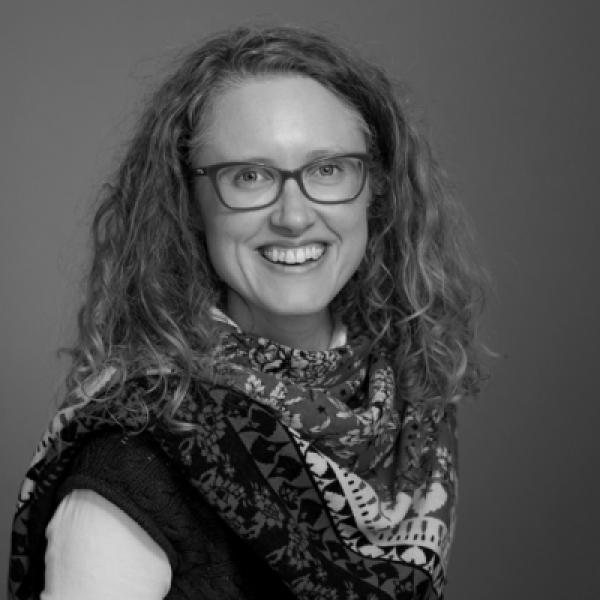 Mairead O'Connor is The Wheel's Skills Development Senior Manager. She drives the capacity-building activities including the extensive training and events calendar, various skills-building projects and the organisation's engagement with the national stakeholders. Mairead also works with various key individuals and groups across the sector, national policymakers and the education and training sector to ensure that nonprofit organisations of all types, and those that work for them, are well served by the state's skills development infrastructure.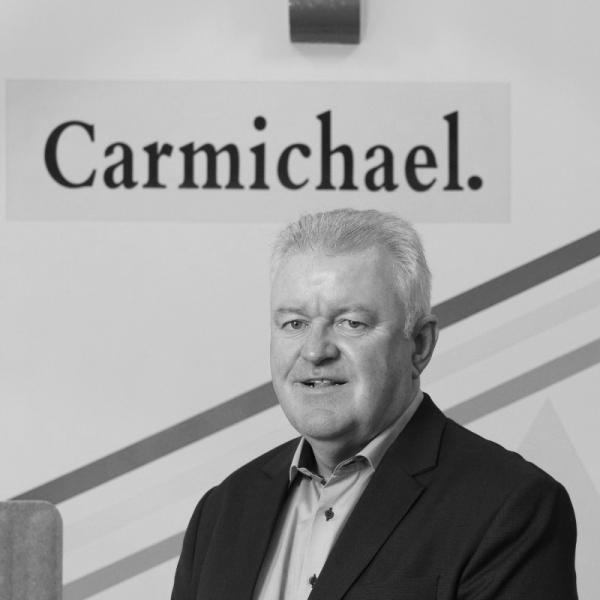 Diarmaid Ó Corrbuí is CEO of Carmichael, Ireland's leading provider of training and supports to nonprofits. Carmichael established the Good Governance Awards for nonprofits in 2016 to promote and recognise good governance practice. He is also actively involved in the CEO Mentoring and the Board Chairs Network initiatives led by Carmichael.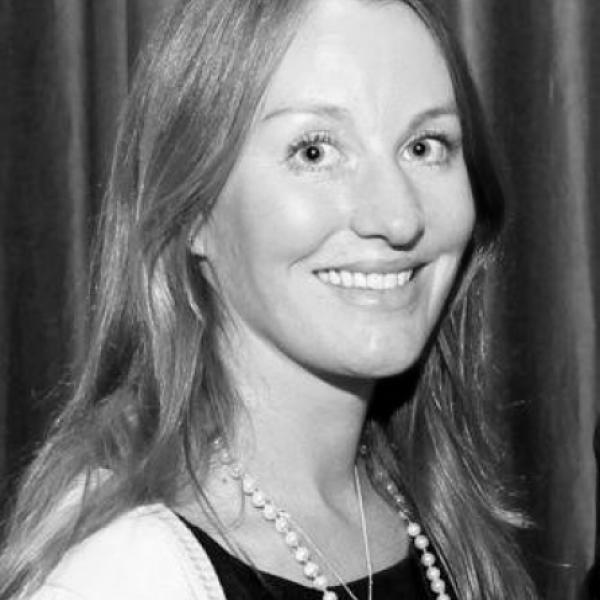 Mary O'Kennedy is co-founder of CCI Executive Search. She is a passionate advocate for values-led and impact driven philanthropy and social investment in Ireland, in tandem with promoting fundraising as a respected and valued profession. Mary has almost 25 years' experience of working in and consulting to the not-for-profit sector. Having worked with both Trocaire and Dublin City University's Educational Trust, she established O'Kennedy Consulting (OKC) in 2002 and the OKC team now works extensively with charities, social enterprises and arts and cultural organisations.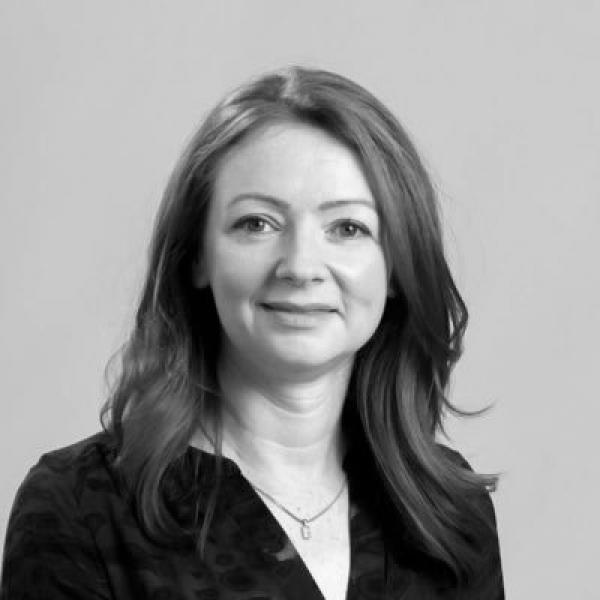 Niamh O'Reilly is CEO of AONTAS, the National Adult Learning Organisation, an all-island advocacy organisation for educational equality of adults. Niamh served as Chair of the Irish COVID 19 tertiary education response working group on Mitigating Educational Disadvantage and is currently on two Irish State Boards: Quality and Qualifications Ireland (QQI) and SOLAS. Niamh cofounded NALAB (Network of Adult Learning Across Borders) and served as an elected Board member of the European Association for the Education of Adults (EAEA).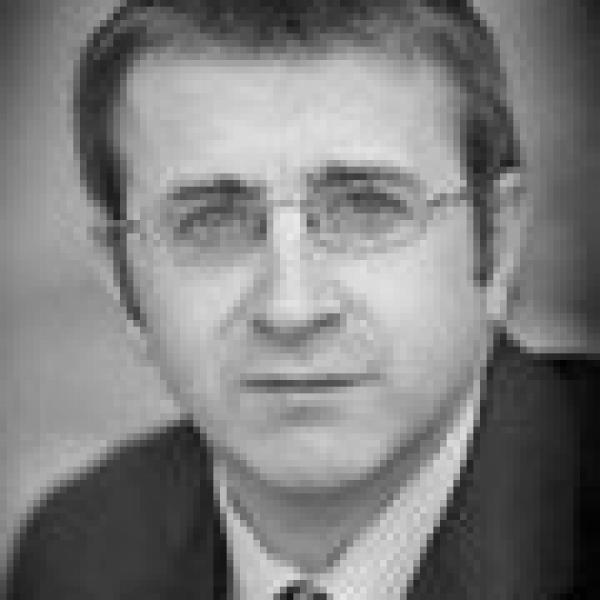 Dr. Damian Thomas is the Senior Policy Analyst at National Economic and Social Council. He joined NESC in April 2010 having previously worked in the NCPP since 2002. He received a PhD in 2003 from Newcastle University for his work on social partnership and governance in Ireland. Among the projects that Damian was directly involved in was the establishment of the Strategic Banking Corporation of Ireland. He was also member of the Secretariat to the EU's High Level Expert Group on SME Financing and Infrastructure.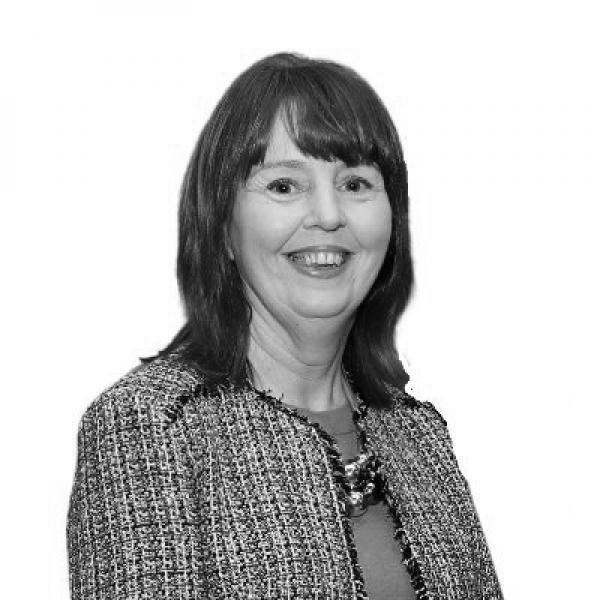 Jillian van Turnhout is a governance consultant. She has successfully held a variety of leadership roles in Ireland and the EU across business, public affairs and voluntary sectors. She has served as a Director, CEO and Public Representative and has built a strong public reputation for integrity and sound judgement. Jillian's governance expertise emanates from over twenty-five years serving and chairing Boards. Jillian's current Board work includes serving on the Board of The Arts Council; as Vice-Chair (Director) of European Movement Ireland and Trustee (Director) of One in Four.
---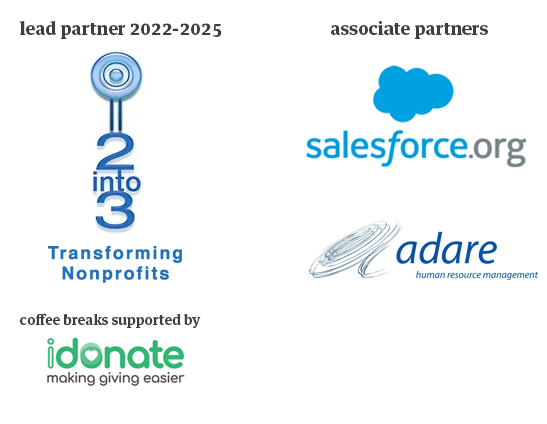 This event has received funding from the European Union through the EU Engage project. The contents of this publication are the sole responsibility of The Wheel and do not necessarily reflect the opinion of the European Union.