Summit 2021

As hope grows that the end of the pandemic is on the horizon, we can begin to lift our sights towards a new era full of challenges and opportunities. 
Summit 2021 will bring together the people and organisations who will be setting the agenda for the nonprofit sector in this new era.
What role will charities, community and voluntary organisations and social enterprises play in shaping Ireland's future?  What have we learned about ourselves from our collective experiences during the pandemic? Which skills will we need and how do we prepare our organisations and our workforce for the challenges ahead? 
Join your colleagues from the sector and a line-up of top speakers for two days of discussion, debate, case studies and advice to help you reconnect, energise and reorient for the road ahead.  Summit 2021 will also include contributions from the Taoiseach Micheál Martin (19 May) and the Minister of State for Community Development and Charities, Joe O'Brien TD  (20 May).
In recognition of the challenges facing the sector, there is no registration fee for Summit 2021. You and your colleagues can attend Ireland's top event for charities, community and voluntary organisations and social enterprises completely free of charge.
With special contributions by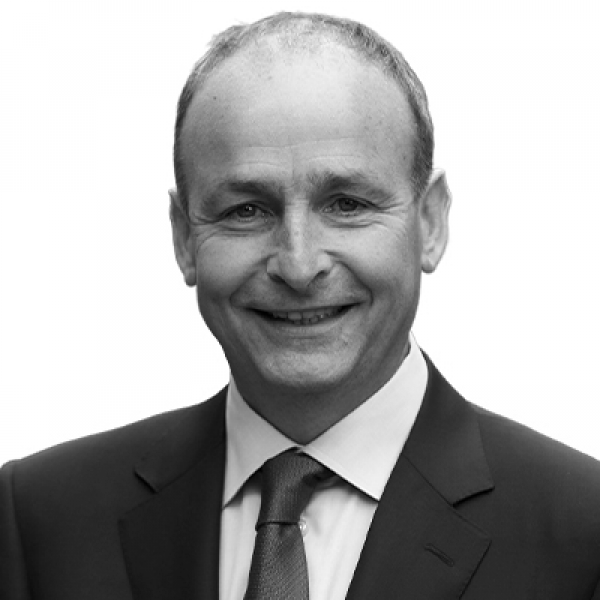 An Taoiseach, Micheál Martin TD
Wednesday, 19 May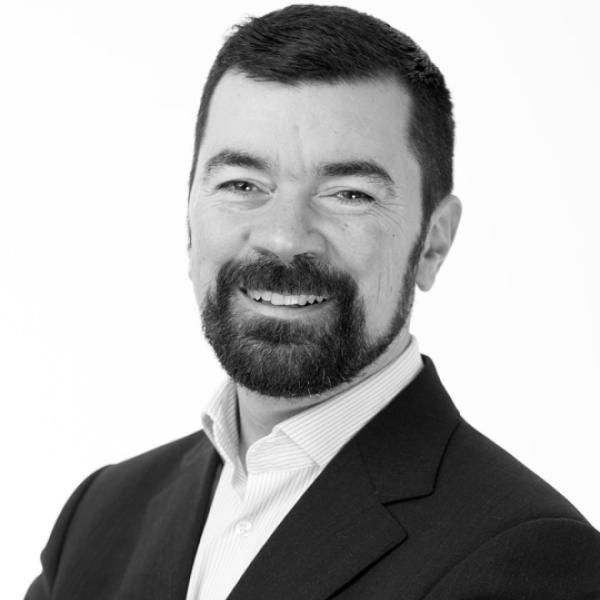 Minister of State for Community Development and Charities, Joe O'Brien TD
Thursday, 20 May
---
Programme
You may register for any of the following sessions. Note that the afternoon sessions run in parallel. 
What have we learned about ourselves from our collective COVID-19 experience? People have cooperated and collaborated and supported each other with tireless conviction - and innovated new ways of doing things to respond to need.  COVID-19 has tested our resilience and taught us much about ourselves as people, communities and organisations. 
What are the most important lessons about ourselves that have emerged - and how can we shape the future to build on the positives - and capitalise on the many new ways of doing things we learned during the crisis.
Join us for a stimulating discussion with a panel of top speakers representing various sectors of society.
Special input by the Taoiseach Micheál Martin.
Panel
Peter McBride – Director at The Cohen Center for Holocaust and Genocide Studies  (Chair)
Dr. Shana Cohen - Director of TASC  
Stephanie Regan - Clinical Psychotherapist, Media Contributor 
Edel McGinley - Director, Migrant Rights Centre Ireland
Michael Duignan -  Media Commentator and Chair of Offaly GAA
The current crisis has changed our lives in a myriad of ways, it has accelerated digital learning alone by at least a decade. In a recent consultation carried out by the European Commission, 95% of respondents said the crisis marks a point of no return for how technology is used in education and training. This shift is only one of many we have lived through in the past 12 months. It's clear that the resilience of the nonprofit sector in the years to come will depend on a responsive, skilled and innovative workforce.
In this session we will explore what it will mean to prepare nonprofit workers for the challenges ahead. We want to explore the evidence base for skills in the sector currently, and look ahead, to the emerging skills needs of the future. What will be the impact of digital transformation, automation and AI, changing demographics and social trends for organisations as they recruit, support and retrain their workers, paid and unpaid? What risks and opportunities present themselves for the sector as we consider how to address skills challenges of the future?
Speakers
Mairead O'Connor, - Skills Development Senior Manager, The Wheel (Chair)
Dr. Nat O'Connor - Senior Public Affairs & Policy Specialist, Age Action Ireland
Sheila Cahill, - Sheila Cahill Consulting
Other speakers TBA
Join us for a facilitated conversation between various EU funding contact points about the future of European funding programmes.  
2021 marks the beginning of a new EU seven-year multiannual financial framework.  This means a new generation of European funding programmes and a fresh batch of opportunities for Irish civil society organisations to access new streams of funding.  
This panel brings together various national contact points for EU funding in Ireland to discuss the opportunities in civil society for their respective programmes and EU priorities post-2020.  
Learn about opportunities for your organisation, what supports are available, and how to design impactful applications that will deliver on your strategic goals while addressing key European priorities. 
The session is brought to you by The Wheel's EU funding support programme, Access Europe. Funded b by the Department of Foreign Affairs, Access Europe provides information, training, advice and network-building opportunities for Irish civil society organisations to better access EU funding.  
Speakers
Shona Murray - 

Europe Correspondent with EuroNews (Chair)

Lorraine Gilligan - Executive Director, Léargas

Brendan Mooney - EU Programmes Executive at Northern and Western Regional Assembly

Garrett Murray - National Director for Horizon Europe at Enterprise Ireland

Luke Devoy -  

Assistant Principal, European Social Fund in the Department of Further and Higher Education, Research, Innovation and Science
The community, voluntary and charity sector is at the heart of every community in Ireland and it played a huge role in enabling people to cope with the impact of the COVID-19 pandemic on their everyday lives. Many organisations were severely hit by an unprecedented impact on income as fundraising activities were cancelled and income-earning opportunities suspended.  This session of Summit 2021 will explore the role of the sector in the period ahead.
What needs to be done to support the sector and outline a vision for the sector in a post-COVID-19 world? What do organisations need to equip them with the resources and Governmental support and collaboration that it requires going forward? 
How can we improve and grow our connection with the general public to ensure that people are aware of the impact and value of charities, community and voluntary groups and social enterprises, both at home and overseas?  
How can we ensure we can deliver the most effective, and person-centred services and supports for those who need them? 
How can we ensure that we are leaders in creating inclusive workplaces, and acting as inclusive and effective advocates for marginalised communities?  
These and other important question will be addressed by a panel of top experts and leaders from across the sector and beyond. 
Special input by Joe O'Brien, Minister of State for Community Development and Charities
Panel
Prof. Tom Collins - Educational Policy Analyst and Chairperson of DIT and ITB (Chair)
Dr. Tracey A Monson - Director Daughters of Charity Child and Family Services
Peter Cassells – Chair of Health Dialogue Forum 
Anne Irwin -  Joint National Coordinator at Community Work Ireland
Sarah Monaghan - Campaigns Manager at The Wheel  
Amy Woods -  Communications and Advocacy Manager at Volunteer Ireland 
With some of the big changes to the way people work taking place over the last year, and with changes in the way we will work in the future it has never been so important to look at the role our sector will play in this. Hearing from experts from within the field this session will look at the key issues and challenges facing HR, digital transformation, and remote working in the sector in 2021 and beyond.  
Speakers
John Evoy - General Manager at Grow Remote
Sarah Fagan - Consulting Practice Manager at Adare HRM
Elizabeth Bolger - Director of Programmes at The Wheel 
This panel brings together key stakeholders from the social enterprise community to discuss the opportunities for Irish civil society organisations, both nationally and at European level. Taking a bird's eye view of the social economy, panellists will explore the importance of socially driven enterprises and the positive impact they have on society. We will look ahead to how this important and growing sector is being supported by Ireland's first National Social Enterprise Policy, launched in summer 2019.   
Speakers
Deirdre Garvey - Chief Executive Officer of The Wheel

(Chair)

Andrew Forde -  Head of Rural Strategy and Social Enterprise at the Department of Rural and Community Development

Víctor Meseguer -  Director 

Social Economy Europe

Sharon Fitzpatrick - Head of Development at COPE Galway

Claire Downey - 

National Executive with Community Resources Network Ireland (CRIN)
---
Summit 2021 will feature contributions from over a dozen top speakers from Ireland and beyond. The full line-up will be announced shortly.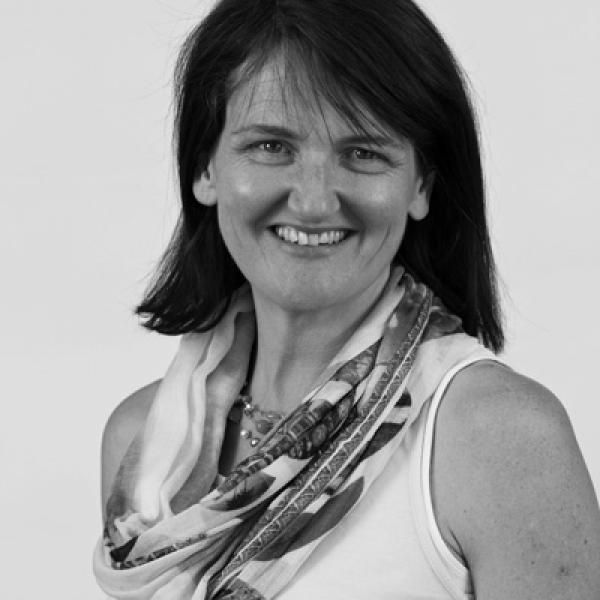 Elizabeth Bolger is Director of Programmes at The Wheel. Her main role is to drive the organisation's membership, programmes and supports.  This involves working with The Wheel Programmes Team in the implementation of these. She also supports our members in delivering training and in answering member queries.  Elizabeth began her professional career as a Valuation Surveyor, followed by a career change to HR and Project Management.  She holds a BSc [Surv], a CIPD Diploma in Personnel Management and a MSc in Strategic Management.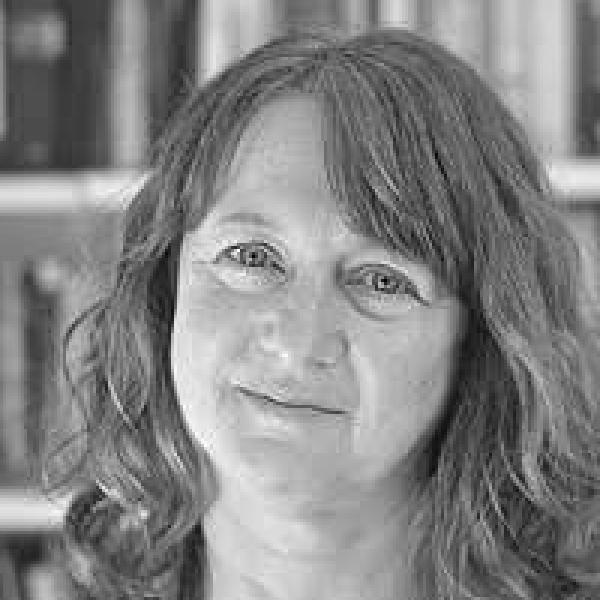 Sheila Cahill has worked in the community and voluntary sector in both Ireland and the UK for the last twenty years, focusing on organisational capacity building since 1995. She runs a small training and consultancy business based in Limerick, Ireland. She was a member of the Working Group that produced the Governance Code for Community, Voluntary and Charitable Organisations in 2012. Sheila is the author of the Consultation Report on The Support Needs of the Nonprofit Sector.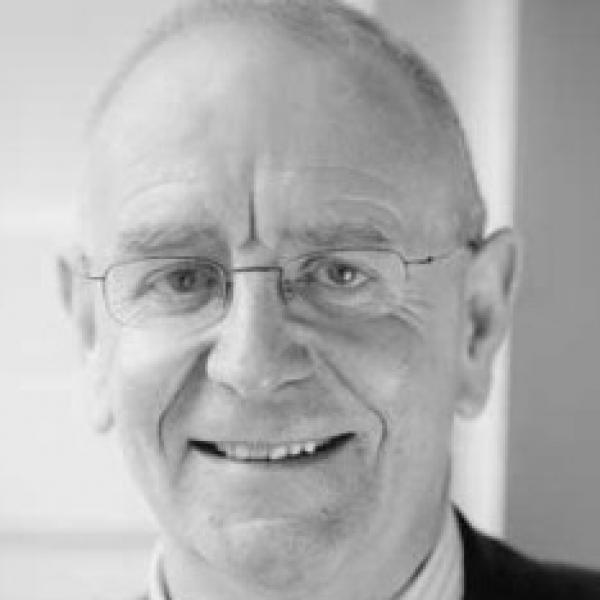 Peter Cassells is Chair of the Dialogue Forum on improving relations between the voluntary health and social care sector and the State. He is the outgoing Director of the Edward M Kennedy Institute for Conflict Intervention, Maynooth University. He is also Deputy Chair of the Governing Authority of the University.  Peter was a member of the Hunt Review of Higher Education and chaired the Expert Group on the Future Funding of Higher Education. He was also on the Board of Industrial Development (IDA). Peter is a former General Secretary of the Irish Congress of Trade Unions.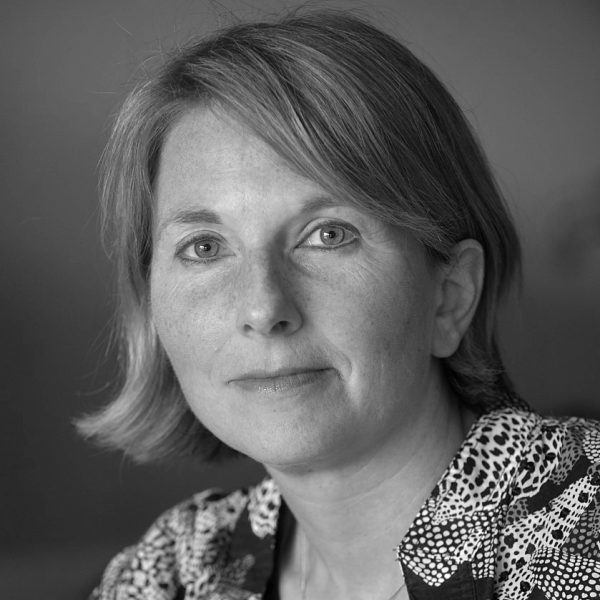 Dr. Shana Cohen is the Director of TASC. She studied at Princeton University and at the University of California, Berkeley, where she received a PhD in Sociology. Her PhD analyzed the political and social consequences of market reform policies in Morocco for young, educated men and women. Since then, she has continued to conduct research on how economic policies have influenced political and social identity, particularly in relation to collective action and social activism. She has taught at George Washington University, the University of Sheffield, and University of Cambridge.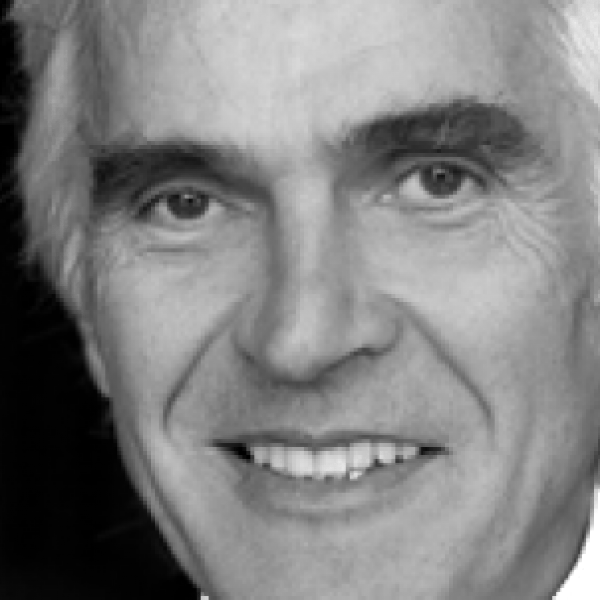 Professor Tom Collins is the former Head of Education at Maynooth University (2006-2011); Dean of Teaching and Learning there between 2008 and 2011 and interim President there 2010-2011. He was founding chair of TU Dublin in 2019. Professor Collins has been an active player in the evolution on Irish education policy-at all levels –for the past two decades. He was special government advisor in the development and publication of Ireland's only White Paper on lifelong learning – Learning For Life- in 2000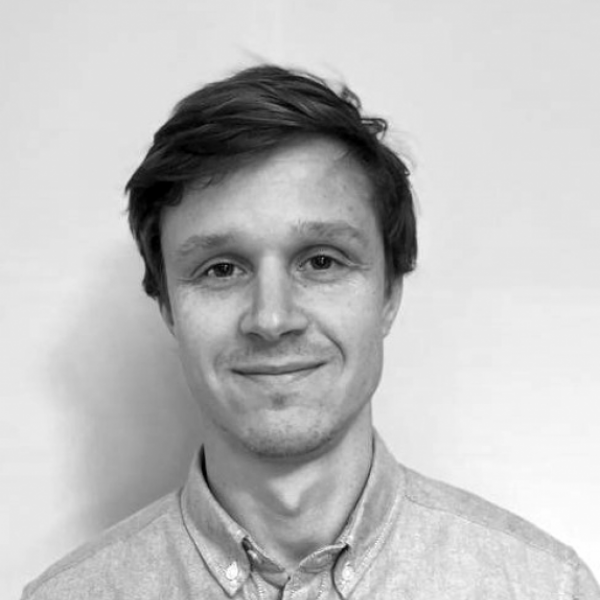 Luke Devoy works in the European Social Fund (ESF) Managing Authority in the Department of Further and Higher Education, Research, Innovation and Science. He leads on the development of Ireland's national ESF+ Programme for 2021-27. Prior to joining the ESF Managing Authority in 2019, he worked in the Department of Finance and the Institute for International and European Affairs.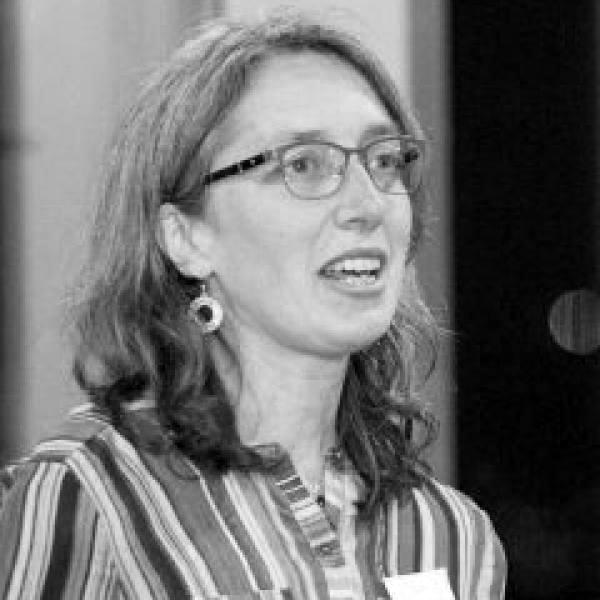 Claire Downey is National Executive with Community Resources Network Ireland (CRIN). She is responsible for supporting CRNI members and working toward mainstreaming community reuse, repair and recycling through policy and research. Claire holds a Bachelor of Engineering (first-class honours) degree and has over 15 years of experience in the waste and resources sector. She sits on the National Waste Prevention Committee, the National Waste Advisory Group, is Vice President, RREUSE network Europe and a fellow with the Chartered Institute of Waste Management.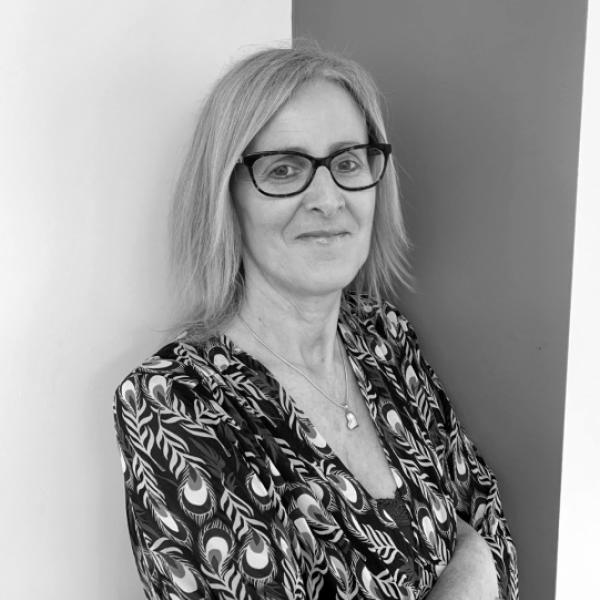 Sharon Fitzpatrick is Head of Development at COPE Galway and co-founder of award-winning social enterprise, Meals4Health. She has twenty years' experience of the not for profit sector, leading fundraising and marketing teams. Together with co-founder Geraldine Ryan, Sharon established Meals4Health.  Rapidly scaling to respond to the 570% increase in demand due to COVID-19, Meals4Health won Social Enterprise of the Year at the 2020 Charity Impact Awards.  Sharon is a champion of flexible working practices and believes that agility is a game changer in supporting team engagement and career.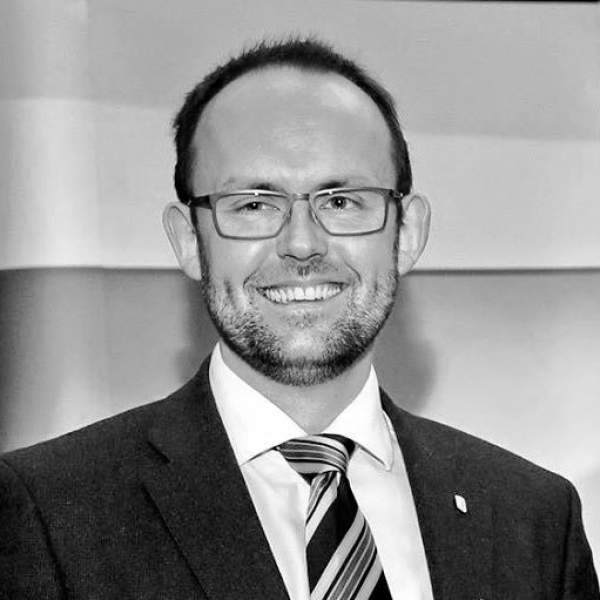 Dr. Andrew Forde is the Head of Rural Strategy and Social Enterprise at the Department of Rural and Community Development. He is responsible for the development and implementation of the National Social Enterprise Policy 2019 – 2022 and Our Rural Future, the new National Rural Development Policy 2021 – 2025. He is the Irish government's representative on the European Commission Expert Group on the Social Economy (GECES). Andrew holds a PhD in International Human Rights Law.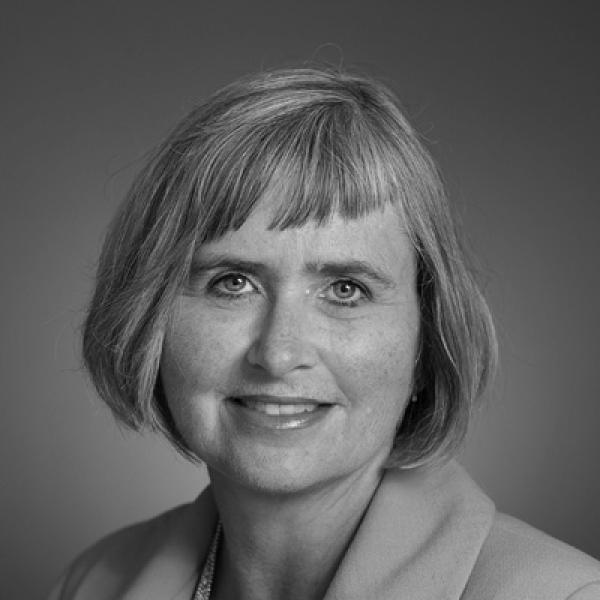 Deirdre Garvey has been Chief Executive Officer of The Wheel since 2000. She is responsible for the overall strategic and operational management of the organisation, including full responsibility for staff, implementation of strategy and supporting the board.  She is also the official spokesperson for The Wheel. Deirdre is regularly asked by various government departments and agencies to represent the sector on advisory or consultative fora and/or at conferences, both national and international, and in these spaces she advances the policy positions that our members have shaped and agreed upon.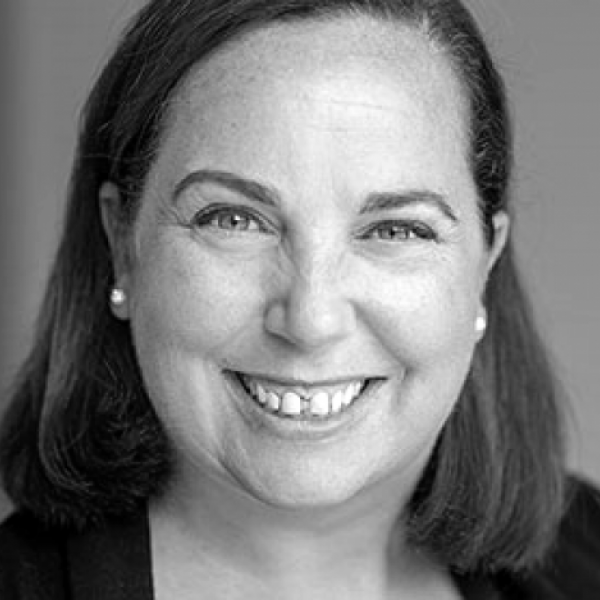 Lorraine Gilligan is Executive Director of Léargas, the National Agency for EU programmes in education, training, and youth. Prior to her appointment as Executive Director in 2020, Lorraine managed the Programme Support and Development Team in Léargas, and has 25 years' experience working across many iterations of European programmes, providing a unique insight into the transformational value for participants, practitioners and organisations who embark on European programmes.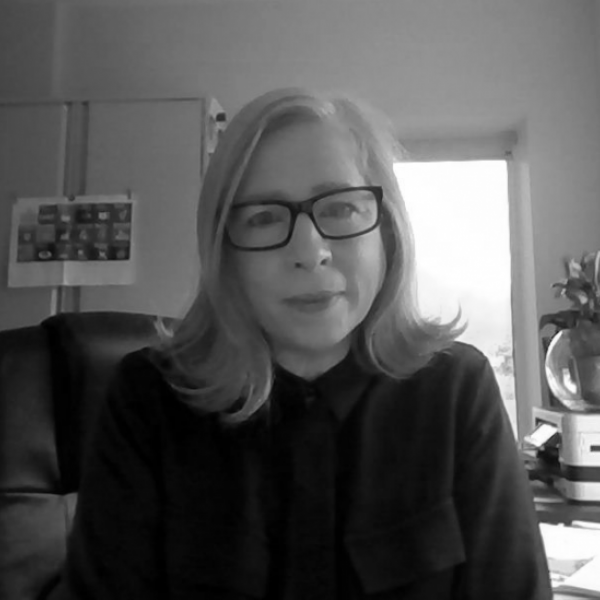 Ann Irwin is the joint National Co-ordinator with Community Work Ireland, the national membership organisation that promotes and supports community work as a means of addressing poverty, social exclusion and inequality, promoting, protecting and advancing human rights and ultimately achieving social change that will contribute to the creation of a just, sustainable and equal society. A passionate believer in social justice, equality and inclusion, Ann previously worked in policy and as a strategic and regeneration planner and as a researcher, responsible for publications in the areas of racism, domestic violence, climate justice and community development. Ann is a member of the Cross-Sectoral Group that developed and is now charged with the implementation of Sustainable, Inclusive and Empowered Communities: A five-year strategy to support the community and voluntary sector in Ireland 2019-2024 and a voluntary Director of Galway Traveller Movement and Galway Environmental Network.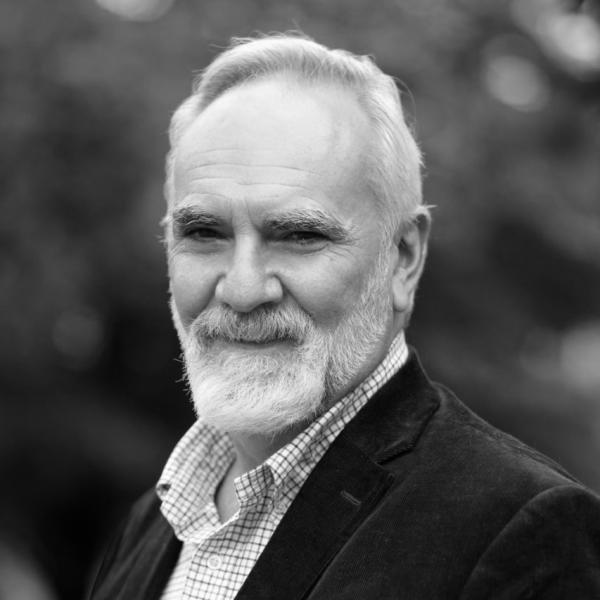 Peter McBride is the Director of  the Cohen Center for Holocaust and Genocide Studies in Keene, New Hampshire. He has spent his career working in the voluntary sector in Northern Ireland, though with a significant international profile, and is recognised as an expert in post-conflict mental health and trauma. Until 2019, Peter worked in mental health services, latterly as Chief Executive of the charity Inspire Wellbeing. He has been Chair and Trustee of many large charities in the UK and Ireland.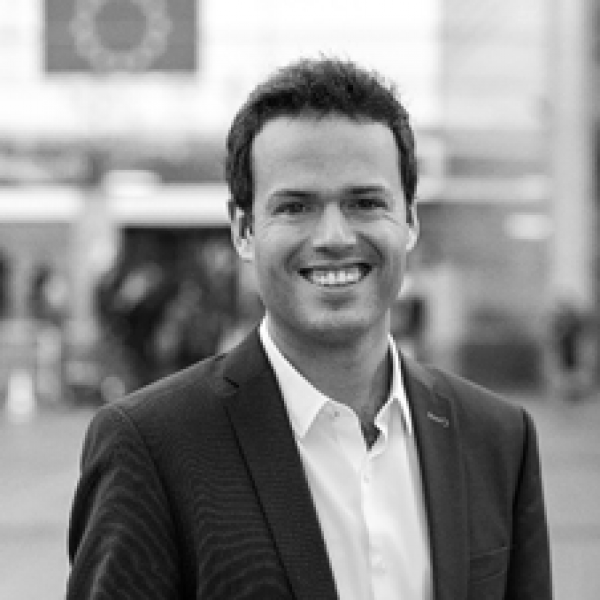 Víctor Meseguer joined Social Economy Europe, the voice of the 2.8 million social economy enterprises and organization in the EU, as director in 2014. Since 2018, he has represented Social Economy Europe at the European Commission Expert Group on social economy and social enterprises. He studied a BA in Political Science at the Pompeu Fabra University of Barcelona. In the framework of an ERASMUS exchange, he studied for a year at the King's College London. Victor holds two master degrees: in Corporate Social Responsibility and in European Affairs.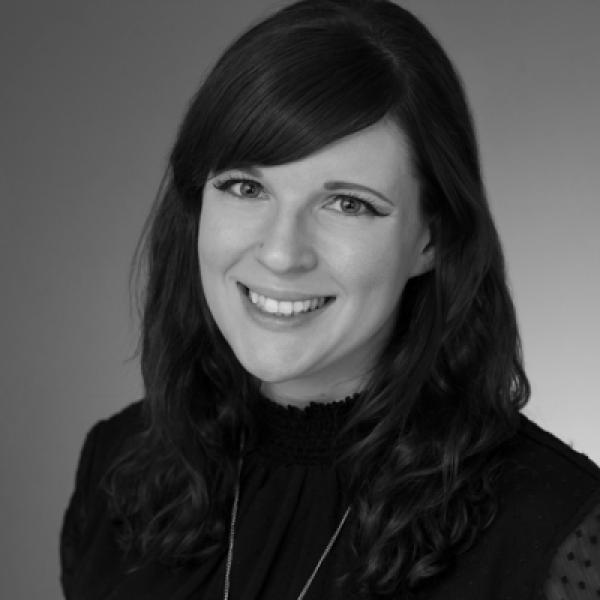 Sarah Monaghan joined The Wheel in March 2019 as Campaigns Manager. Her role, within the public policy team, involves assessing the pressing issues and areas for change identified by our membership and proactively developing campaign strategies and plans to address them. Sarah was previously a founding member of the National Executive of Together for Yes, which successfully repealed the 8th Amendment and a Director on the Campaign to Re-elect Michael D Higgins.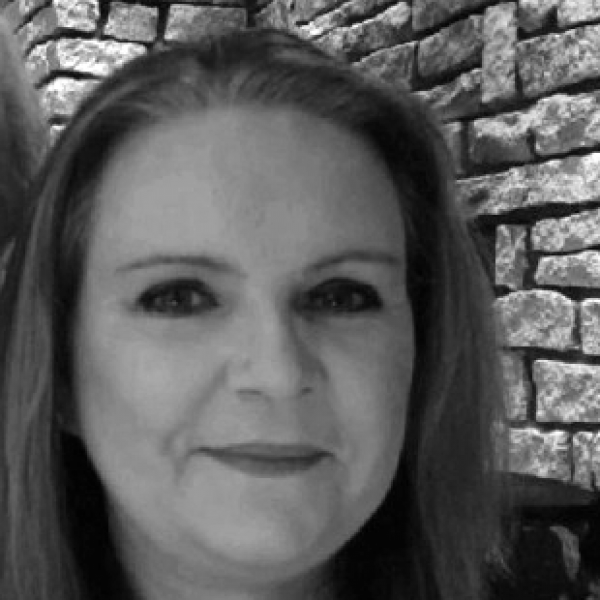 Dr. Tracey Monson is Director of Daughters of Charity Child and Family Services. She has worked at a national and cross border level with statutory and governmental bodies to advance the agenda for children's and young people's issues and has held various senior management positions within child and family services within the community and voluntary sector. Dr. Monson is the Chair of the Advisory Committee of the Children's Research Network within the Trinity Research in Childhood Centre and is a member of the Management Board of Trinity Research in Childhood Centre.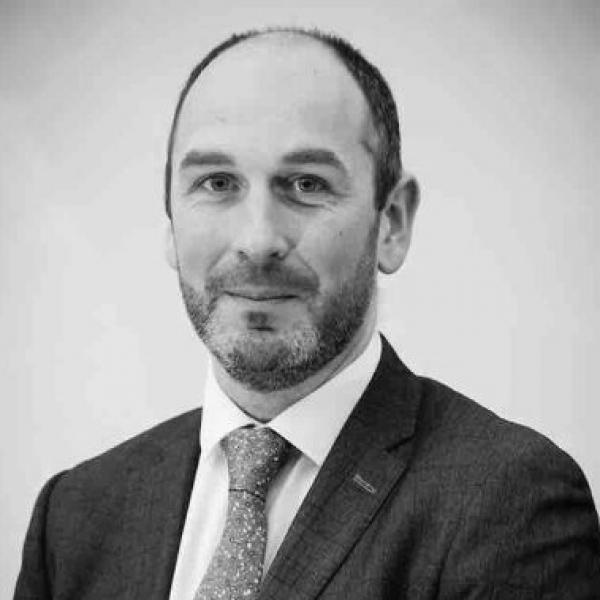 Brendan Mooney works as EU Programmes Executive for the Northern and Western Regional Assembly (NRWA). He spent 15 years as a chartered accountant in private practice, starting his career in Dublin working for BDO, before return to Mayo to set up his own practice. He is currently NCP for three European Transnational Cooperation Programmes, and has helped organization across Ireland secure over €46.5 million in funding over that last three years.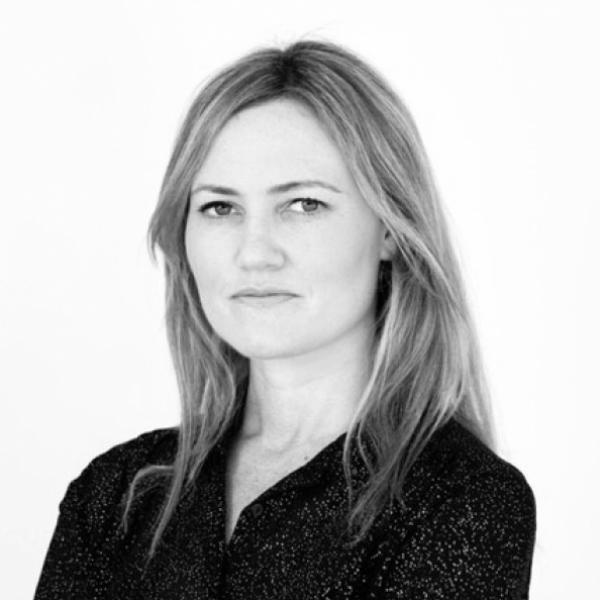 Shona Murray is Europe Correspondent with Euronews. She has reported from dozens of countries with a particular focus on Israel/Gaza and the wider Israeli/Palestinian conflict. She's also reported from Iraq, Turkey/Syria border, Democratic Republic of Congo, South Sudan, Haiti and Guantanamo Bay. She holds an M.Phil in International Peace and an LL.M in international law - both from Trinity College Dublin. Shona is an alumnus of the US State Department Edward R. Murrow programme for journalists.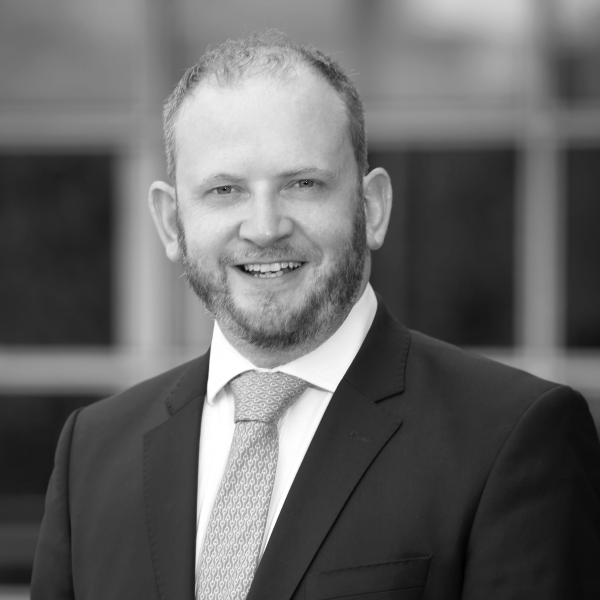 Garrett Murray is the National Director for Horizon Europe at Enterprise Ireland. Prior to this he worked in the Policy Department and the Investment Services Division where he was heavily involved in the development of venture capital schemes and many other policy areas important to the Enterprise Ireland client base. Before joining Enterprise Ireland Garrett worked for Forfás, the national policy advisory board for enterprise, trade, science, technology and innovation in Ireland.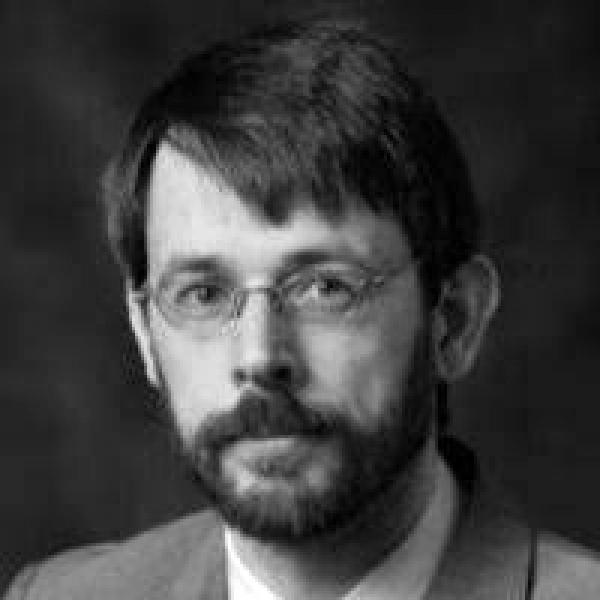 Dr. Nat O'Connor has recently taken up the role of Senior Public Affairs and Policy Specialist with Age Action Ireland. He has been working as a policy professional since 2005, especially on issues of equality. He holds a PhD in political science from Trinity College Dublin. His experience includes the roles of Political Director of the Labour Party, Lecturer in Public Policy and Public Management at Ulster University, Director of the think-tank TASC, head of the research team in the Homeless Agency and Adjunct Lecturer in Applied Social Studies at Maynooth University.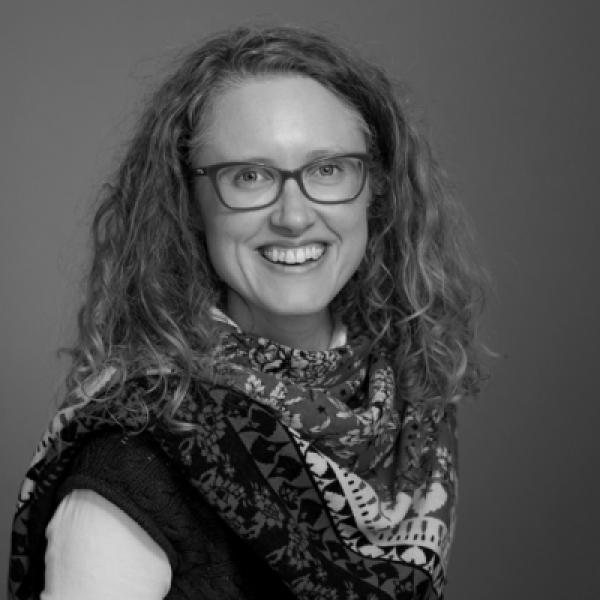 Mairead O'Connor is The Wheel's Skills Development Senior Manager. She drives the capacity-building activities including the extensive training and events calendar, various skills-building projects and the organisation's engagement with the national stakeholders. Mairead also works with various key individuals and groups across the sector, national policymakers and the education and training sector to ensure that nonprofit organisations of all types, and those that work for them, are well served by the state's skills development infrastructure.