Three Incredible Stories of Solidarity
SERVE presents three stories reflecting the work we do with our partners. These incredible stories are ideal  for meaningful chats to advocate for Global Goals. They focus on our various programmes designed to contribute to the Global Goals. Read all the stories here.
Meet Venerva the Brave from the Philippines
The Badjao tradition is to marry early and the woman then leaves school and stays in the home while the man goes to work.Venerva was married in her second year of high school at the tender age of 14. However, the team at the Nano Nagle Centre were not prepared to let Venerva leave school just yet and convinced her to stay studying right the way through college. Read more.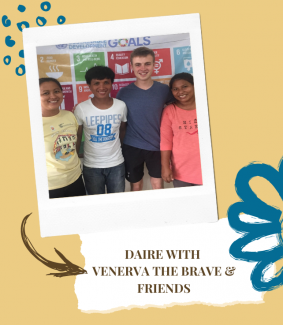 Meet Giveth Mambo the Challenger from Zimbabwe
Giveth worked in a garage in Harare. Giveth explained, "It is difficult being a young girl in Zimbabwe, where good role models are rare. We have to depend on our own emotional strength to make good and positive choices. There is no support for us. Many young women have a poor attitude towards life and believe that they need someone to take care of them. They do not realise the importance of establishing their own independence." Read more.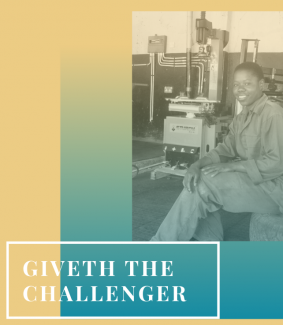 SERVE recognises the importance of including people living with disabilities to achieve the Global Goals or the 2030 Agenda for Sustainable Development Goals. Hanumantha's story highlights our focus through our partnership with the Association of People with Disability (APD) in Bangalore, India. Read more.