Invitation - The Eradication of Poverty Day Event - 17 Oct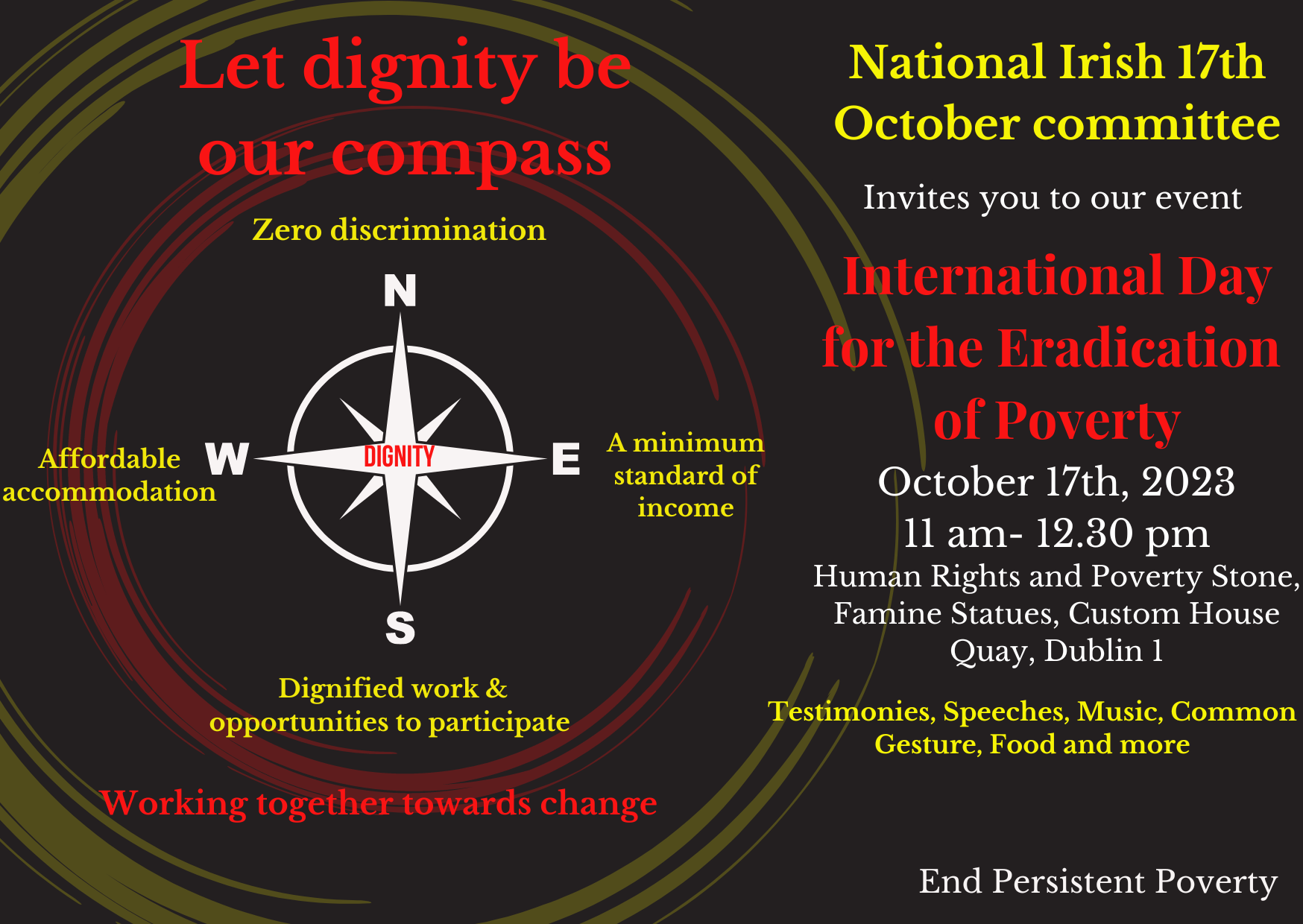 You are invited you to this year's Dublin event for the UN International Day for the Eradication of Poverty.  We will gather at the Human Rights and Poverty Stone near the Famine Statues on Custom House Quay on 17 October 2023 from 11am to 12.30pm.  
Afterwards we will have refreshments at the EPIC CHQ Building, where ATD Ireland will be showcasing their 'Breaking Barriers' public exhibition.
This year's Irish theme is 'Let Dignity be our Compass: Working Together Towards Change' with a focus on the areas of Zero Discrimination, Affordable Accommodation, A Minimum Standard of Income and Dignified Work and Opportunities to Participate.  
The intention of the day is to listen to the experiences and wisdom of those with an experience of poverty and social exclusion.  It is an opportunity to promote dialogue and understanding between people living in poverty, and their communities, and society at large.
All welcome!