Ag Eisteacht supports ACE awareness with 2021 Resilience screenings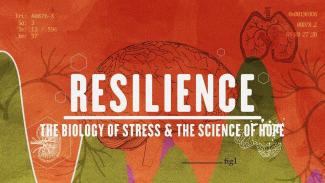 Ag Eisteacht, a charity supporting relationships in frontline practice, is holding a series of facilitated screenings of the award-winning documentary, 'Resilience: The Biology of Stress & the Science of Hope' throughout 2021.
The ten screenings will form part of Ag Eisteacht's advocacy work this year to help raise awareness of how supportive relationships can buffer the impact of adverse childhood experiences (ACEs) and toxic stress. These will take place virtually for now, but the charity hopes to hold them in person once it is safe to do so.
As licence holders of the documentary, Ag Eisteacht is inviting interested organisations within health, social care and education to collaborate with them to view the documentary in what will be safe and supportive on-line spaces.
A unique aspect of the screenings is that Ag Eisteacht facilitates on-line break-out rooms to provide an opportunity for people to reflect on and absorb the impact of the content on them.
Dr Maeve Hurley, CEO and founder of Ag Eisteacht, said: "One of the key messages in the documentary is one of hope: quality relationships make a difference to those who have experienced adverse childhood experiences, acting as buffer and a protective factor in their lives.
"Research shows that ACE awareness leads to a more compassionate and empathic approach where a frontline practitioner such as a GP, a healthcare worker, social worker or a teacher, might wonder what has happened to someone, rather than what is wrong with them. This element of compassionate curiosity can be powerful and transformative. As frontline practitioners, we have the potential to make a difference in someone's life through the relationships we build and how we listen and respond to others. This is an incredibly powerful and hopeful message."
For further information on Ag Eisteacht's 2021 Resilience screening dates and availability, please contact Donna Hennessy by emailing donna@ageisteacht.com or phone Ag Eisteacht on 021 4536556