Accounting Technician Apprenticeship Now Recruiting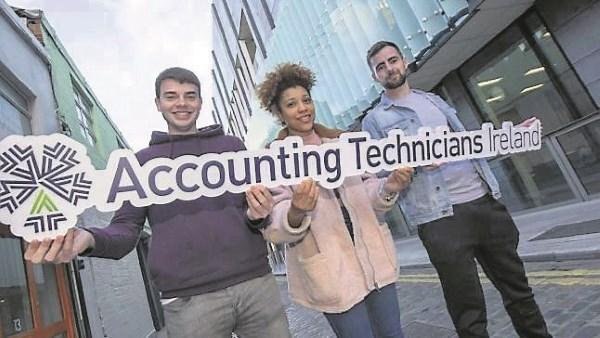 Are you someone who may be interested in a career in Accounting and Finance? Our Accounting Technician Apprenticeship programme may be for you! Or, are you an employer interested in benefiting from students learning on the job with your organisation?
The Accounting Technician Apprenticeship launched in September 2017 is a new pathway to a career in business, accountancy and finance, where apprentices are mentored through a two-year, work-based learning programme.
Accounting Technician Apprentices work four days a week with a registered employer and study one day a week with a local college on a two-year employment contract. Apprentices college tuition is fully funded by SOLAS. Apprentices get paid minimum wage of at least €19,000 per annum by the employer.
The programme leads to a Level 6 QQI Advanced Certificate in Accounting.
The next intake for the programme is September 2019 with opportunities now available in Dublin, Wicklow, Waterford, Cork, Limerick, Galway, and Monaghan.
Anyone interested in the programme is welcome to attend our upcoming information sessions at any of the following destinations:
Monday, 10 June in Cork – Clayton Hotel @ 1pm
Tuesday, 11 June in Waterford – Tower Hotel @ 8.30am
Tuesday, 25 June in Dublin - Chartered Accountants House @8.30am
Wednesday, 26 June in Galway – Galmont Hotel @ 8.30am
Interested applications can learn more here. Employers can learn more here.