Women in Rural Communities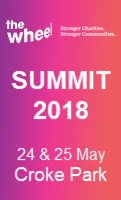 The National Women's Council of Ireland invites you to attend a members and friends meeting to discuss women in rural communities.
In March, NWCI will have the opportunity to take part in the United Nations Commission on the Status of Women. The theme for 2018 is challenges and opportunities in achieving gender equality and the empowerment of rural women and girls. Ireland will chair the Commission this year. This is an important opportunity for you to raise issues around womens equality in rural communities.
On the day, speakers will provide an outline of developments in rural development across the country relevant to community organisations and opportunities for – and barriers to – women's participation and full equality in rural communities. We will hear examples of successful engagement by women's organisations and how we can work together to make women central to all areas of rural development.
Speakers will include:
Ellen O Malley Dunlop, Chairperson, National Women's Council of Ireland
Tara Farrell, Deputy CEO, Longford Womens Link
Ann Irwin, National Coordinator, Community Workers Ireland
Louise Lennon, Policy and Communications Officer, Irish Rural Link
Speaker from the Irish Country Womens Association, to be confirmed.
This event is being held in conjunction with Longford Women's Link.
Lunch and refreshments will be provided.
What: NWCI Members and Friends Meetings on Women in Rural Communities
When: Wednesday, 28th February 10.30am - 3pm
Where: Longford Women's Link, Willow House, Ardnacassa Ave, Longford
The event is free but please register on Eventbrite.
If you have any special requirements, please contact Catherine Lane on catherinel@nwci.ie or phone 01 6790100.