Offer a Home, Offer Hope - New Programme to Support Those Fleeing War in Ukraine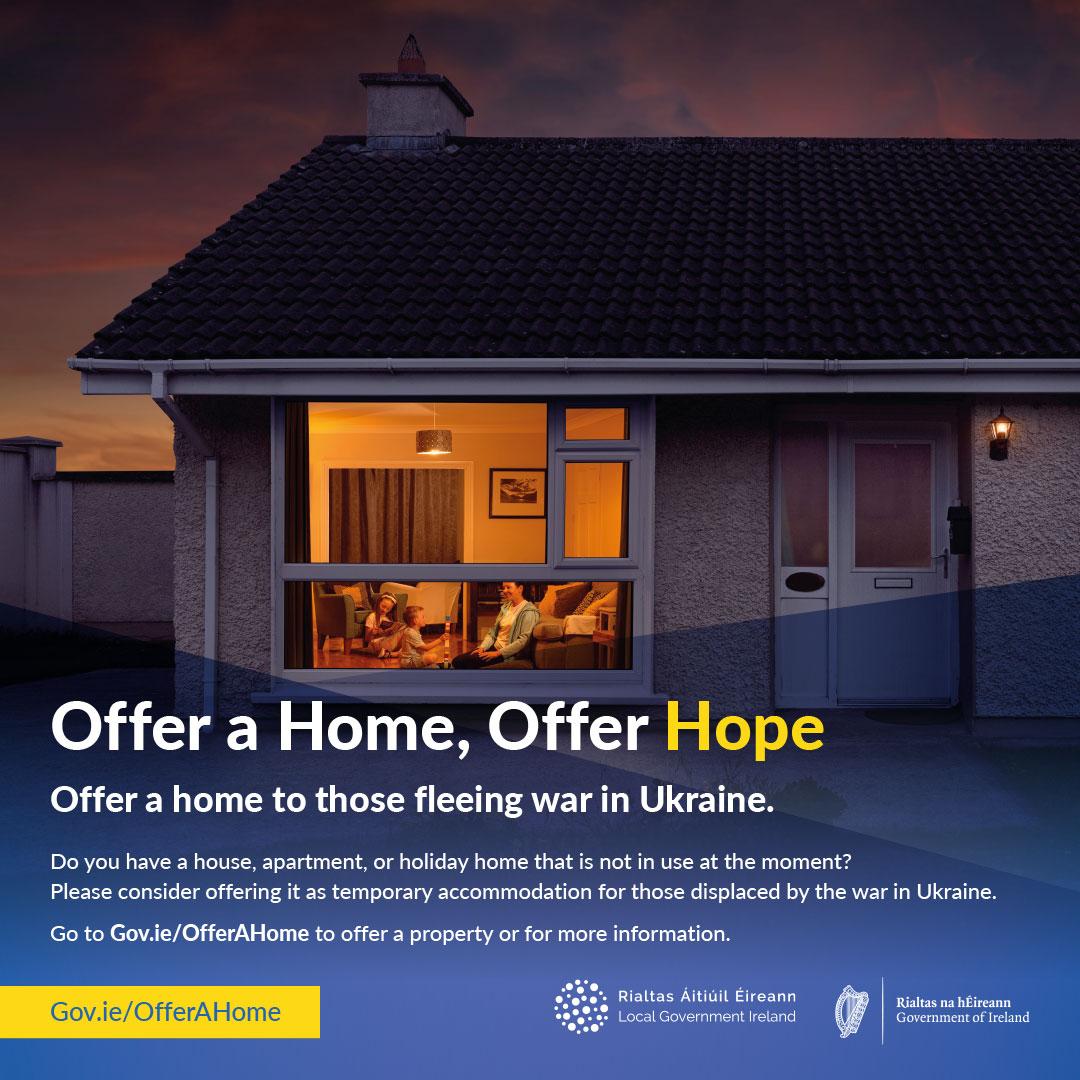 Under this new programme, local authorities are appealing for offers of houses, apartments, or holiday homes for use as temporary accommodation for those arriving from Ukraine. 
A tax-free recognition payment of €800 per month is available for properties offered. Property owners can offer homes at offerahome.ie or by contacting the local authority in which the property is located. 
The local authority in which the property is located will be the point of contact for owners throughout the offer and assessment process. 
Local authorities will match suitable properties to Ukrainian beneficiaries and can support in agreeing licence agreement and other arrangements. 
Full details of the call for properties are available at offerahome.ie where offers can be made.