A Christmas Message from The Wheel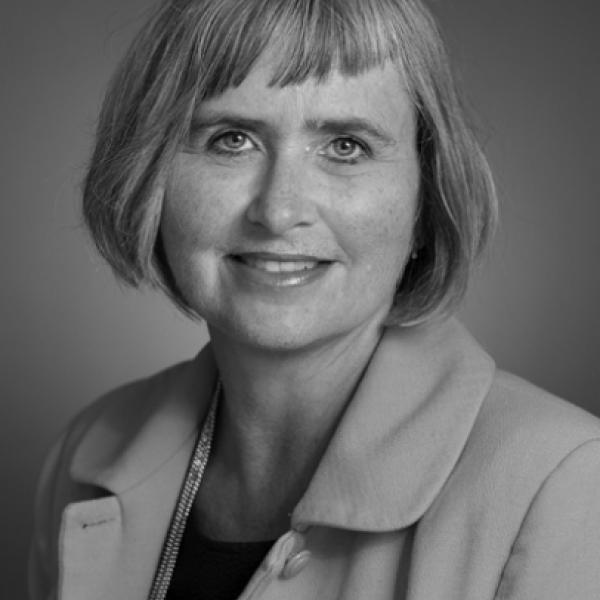 The Year that Was...
A look back at 2019 with 
Deirdre Garvey, CEO of The Wheel
2019 has been a highly significant and successful year for The Wheel. I want to personally thank you for your vote of confidence that your membership continues to give us.
Over the course of this year, we have celebrated our 20th anniversary. This was marked formally at our Summit in May which was held in Croke Park. We are very appreciative that An Taoiseach, Leo Varadkar, TD, took time from his busy schedule to address a packed gathering of our members to mark the occasion.
The Wheel has proven itself to be a strong, determined and respected representative voice for charities, community and voluntary organisations, and social enterprises. With almost 1,700 members countrywide, we are well-positioned to understand - and work to reflect - the interests, needs and priorities of this very diverse sector.
We achieve this substantially through our increasingly collaborative work with government departments, agencies and bodies.
Our sector has always struggled to win rightful recognition for its immense contribution to Ireland's society and economy. In this context, the progressing of three new government policies during the past year - the National Social Enterprise Policy for Ireland 2019-2022; Sustainable, Inclusive Communities: A five year strategy to support the community and voluntary sector in Ireland 2019 - 2024; and, a national policy on volunteering (which will be published shortly) - represented a major recognition of our essential role and effectiveness.
We successfully brought the voice of our members to these developments and we worked closely, particularly with Minister Michael Ring and his officials in the Department of Rural and Community Development, to advise on, advance and support the development and finalisation of these policies. We also engaged and worked in detail with agencies and bodies to highlight and represent the interests of our members on specific areas related to health, regulation and advocacy, including the HSE, Tusla and the Charities Regulator.
As a mark of our standing, we have been asked by the government to provide a representative voice in every forum / implementation group established this year, at which the sector's future and development are being discussed. 
In the public-realm, we are continuously sought out by ever more media as a credible, authoritative and trustworthy voice for our sector. We have been successful at improving the public's understanding and appreciation of charities and the wider sector this year, through our campaigning, communications and research. The independent indicators show that the public's trust in charities is improving (albeit slowly).
To round off the year, we hosted the national Charity Impact Awards last week in the magnificent venue of the round room in the Mansion House. It was a contagiously joyful atmosphere where people from both the public and charities/community organisations celebrated the astounding positive impact that our entire sector makes in Irish society. I invite you to watch this short video of the highlights. 
Looking Forward to 2020...
Next year will be a vital year for our sector. Internationally, we continue to face the very uncertain prospect and impact from the outcome of the Brexit process. At home we will see the election of a new government with the inevitable changes in policy priorities that will occur as a result in the ensuing years.
Yet, we very much look forward to these ongoing challenges, which we view positively as an opportunity to continue to strengthen the status and contribution of our sector. The Wheel's role will be to ensure that the interests of our members and the sector are kept at the forefront of government policy, thinking, funding and operational decisions.
In the year ahead, we will be working assiduously to increase our work based on this increased potential to deliver to our members. This will include dedicated strategies to enhance our work from the smallest locally based organisations, for whom we now provide free membership, to the largest charities who have often very specific needs and interests.
In addition, we will continue to work to address specific pressing issues, whether it be related to the public understanding and appreciation of our sector, funding levels and models, the challenge of recruiting and retaining qualified staff, the burden of regulation and reporting duplication or the rights of organisations to advocate for change.
During 2019 we were fortunate to be able to significantly strengthen our policy, campaigning, advisory and training capacity. We now have a dedicated team of over 20 highly committed people working daily to deliver positive outcomes for our members and for the whole sector on a range of issues, on which they bring specialist knowledge and expertise.
Thank you for your continued support through your membership. It makes all of our collective achievements possible.
In wishing you a peaceful and Happy Christmas, I would also invite you to engage in the New Year with the many new initiatives and activities that we plan to roll out and expand in 2020. Please feel free to lift the phone to me at any time to discuss how we can enhance our work to achieve better outcomes for the tens of thousands of people and the many, many communities and issues that our sector seeks to serve.
All the best,
Deirdre
Deirdre Garvey | Chief Executive Officer | The Wheel 

---
Topics