The Wheel Calls for Significant Resourcing in the Nonprofit Sector at National Economic Dialogue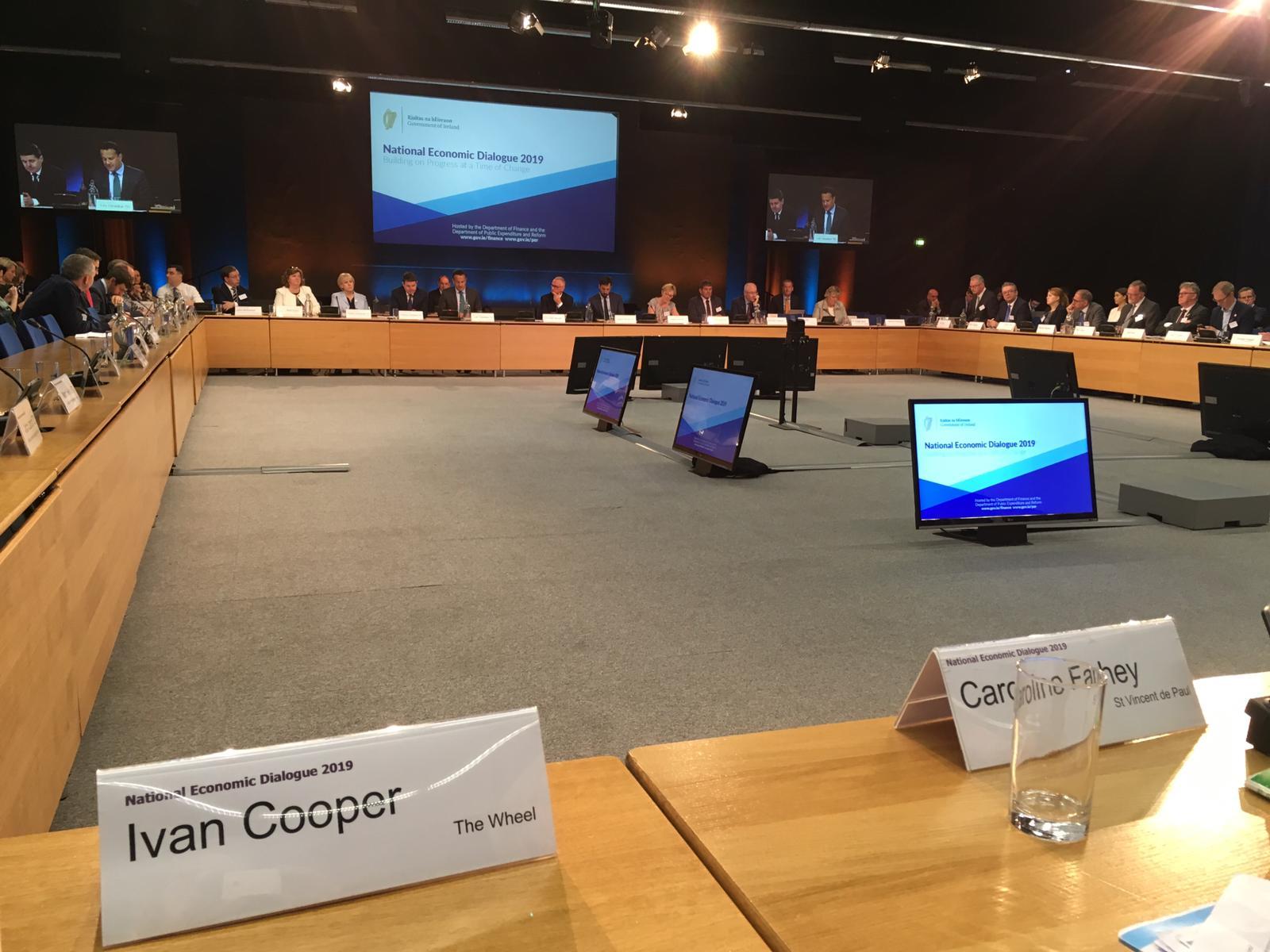 Sector in desperate need of adequate funding arrangements, streamlining of compliance requirements; and reduction in spiraling insurance costs.
The Wheel, the national association of charities, today addressed the National Economic Dialogue signalling the need for adequate resourcing to be committed to the nonprofit sector in Budget 2020. Ireland's 29,000 community, voluntary and charitable organisations are a priceless national asset. The sector involves over 51,000 volunteer directors and trustees, directly employs 190,000 people and manages income of €14.5Bn per year.  Over half of this income (over €7Bn per annum) is raised by these organisations themselves, and represents a major subsidy to the cost of public services in Ireland.
Addressing the National Economic Dialogue, Ivan Cooper, Director of Public Policy at The Wheel said, "The sector is very significant in our national life - but it can make an even bigger contribution if it is supported in a few key areas regarding challenges it faces.  These challenges include ensuring adequate funding arrangements for the work; dealing with the increase in compliance requirements; and bringing down the cost of insurance."
Speaking on the significant increase in compliance requirements, Mr Cooper continued, "we note that the state has rightly made a big investment in recent years in regulation and compliance processes, but there has been no equivalent investment in charities to support their capacity to comply. We are asking Government to review and streamline compliance and regulatory requirements and ensure that the cost of compliance is provided for in funding agreements."
The Wheel has long advocated for the development of a coherent long-term funding strategy for the sector. We call on government to introduce multi-annual, three to five year funding arrangements as the default approach to facilitate better services.  Such an arrangement will enable long-term planning and effective staff recruitment and retention, and will improve services outcomes.
Mr Cooper highlighted how "the unsustainable rise in insurance costs is having a very serious effect on many organisations in the community and voluntary sector. We are calling on Government to ensure that The Judicial Council Bill results in guidelines that will ensure the modest injuries attract moderate damages and that damages should be proportionate in the context of a cap on general damages for catastrophic injuries of €450,000."