Bringing Training Online: Our Learnings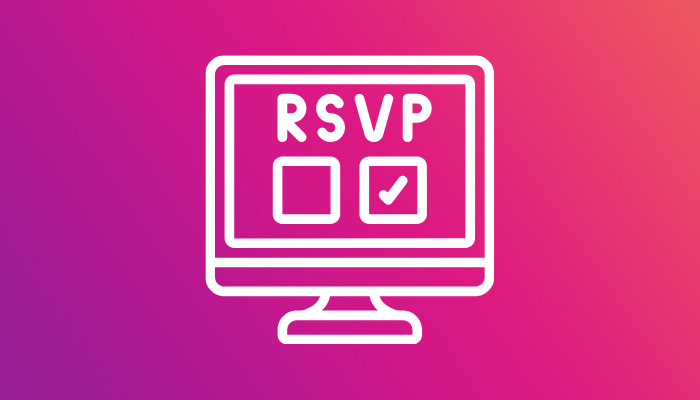 As we in The Wheel approach the milestone of an entire year of online events, I wanted to share what we learned as we moved ourselves into a whole new format.
Our training and events calendar is a major part of how we support members. From my perspective within The Wheel, the greatest challenge of 2020 was figuring out how we could bring our events to people in a new format — while keeping everything that made them so useful to our members.
The push to go virtual
My records tell me that we had already held 12 training events by the time COVID-19 sent us all home.
We, like so many other, thought that this was a temporary measure at first. We postponed our events for two weeks, which sounds almost laughable now! Needless to say, that time-frame grew and grew and we were soon faced with reality: we would have to move all our events online indefinitely.
Initial considerations
Moving our training calendar online was not just a copy-and-paste job. We had to consider the needs of our trainers and attendees, how course content would travel, and ways in which we could replicate the networking aspect of our events — something which people told us time after time was their favourite part of our pre-2020 sessions.
The first event we "postponed" was ironically a webinar that would have involved the trainer travelling to our office to record. The concept of remote recording had not yet occurred to us.
I feel a little nostalgic looking back on my notes from the past year. It's hard to believe that we, as educators, attendees, and social beings, used not to depend heavily on the video conferencing platforms that have been the saviour of many a meeting, training course and yoga class since the beginning of the pandemic.
Everybody, meet Zoom
In April, we started to transfer our events to Zoom, the online meeting platform that most of us are now intimately familiar with. It had been working so well for us for internal meetings that it made sense to continue to use it to serve our members.
We quickly learned that having an extra set of hands on standby during these trainings was vital, the role of "Tech Support" was born in The Wheel, and I suddenly found myself being referred to as an "expert" and "Zoom ninja". Me, someone whose tech expertise is limited to turning devices off and on again!
Working with our trainers and our audiences
We had given ourselves time to get used to the idea of hosting our events online. It was important to allow our trainers to have the time and space to readjust as well.
We made sure to brief them ahead of their sessions and encouraged the use of interactive resources as best as possible. Mentimeters, break out rooms and polls became regular features of our vocabulary.
We also recognised that not all event attendees are familiar and comfortable with the online space. We took time at the start of every event to run through a quick "housekeeping" script, bringing everyone onto the same page in terms of using the online platform. We continue this practice today. Even though many of us have been online for nearly a year now, those who are returning to work or are using a platform for the first time benefit from this brief explanation, making the online space a more comfortable environment for everyone.
Accessibility
In addition to making efforts to ensure that no one is left behind as we take our training calendar in to the online space, it is important that we ensure our events remain accessible for all.
The simple interface of a Zoom meeting allows for the addition of Sign Language Interpreters when needed, the addition of Closed Captions can also be considered.
The Zoom App functionality on a smartphone allows virtual assistants such as Siri to bring attendees with visual impairments online.
Feedback
The Wheel requests event feedback from all of our attendees, it is important to take this on board on a regular basis to allow us to ensure the best experience for our members. We added an extra question to our evaluation to gauge people's experience of online learning.
The downsides
Of course, there are many drawbacks that I am sure you don't need me to tell you about: Zoom fatigue, lack of space for networking, and broader accessibility issues being just a few.
While our attendance numbers are up (over 1,000 people attended our Summit Series event last summer, for example), the connection forged over a cup of coffee before a session starts is gone. Replaced by the awkward vacuum of a Zoom room before the presenter has kicked off.
The upsides and the way forward
However, across the board we also heard great things:
Members save time on travel
Small organisations can attend without worrying about straining limited resources
Parents can attend without childcare worries
For these reasons and plenty more I believe that the future, vaccinated as it may be, will still honour the online training process, and that a blended learning approach is the way forward.
Feedback? Email sinead@wheel.ie with comments or questions.
---
This blog was produced in partnership with the Aontas Adult Learners' Festival 2021 (1 – 5 March), which celebrates lifelong learning! #BetterTogether
Why not take part yourself and join us for a free webinar on Friday, 5 March, at 10AM and learn a fun new skill for the week that's in it – Canva for Beginners. If paper-folding, genealogy, pottery, fitness, psychology or spring-cleaning are more your thing, then you'll find a free event to suit you across the week of the festival!