Update on Recent Government Annoucements: A Significant Week for the Nonprofit Sector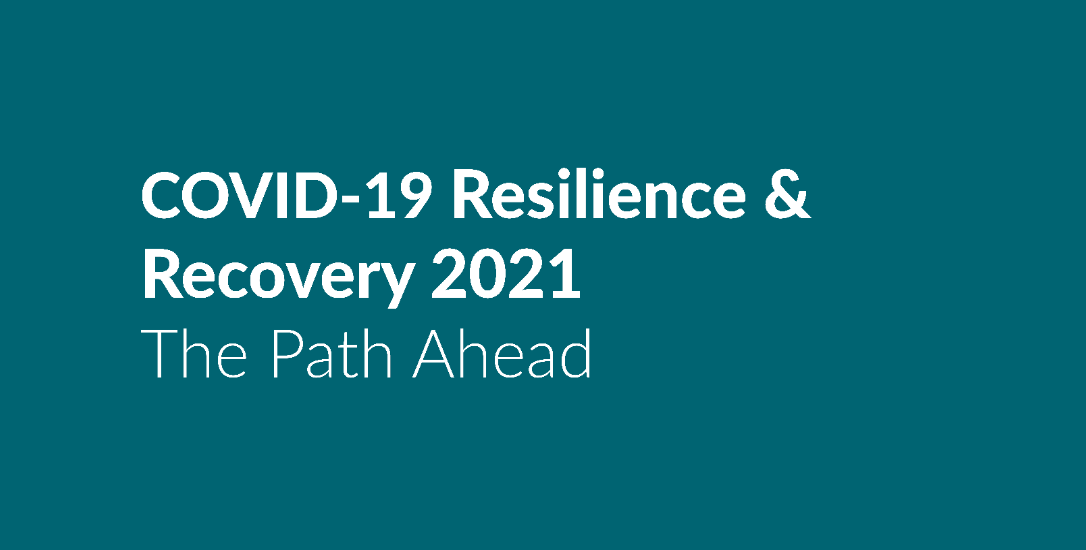 The following update is adapted from an email sent to our members on 24 February 2021.
The Government has made several announcements impacting our sector in recent days, and I wanted to take the time to update you on these developments. 
Although this news comes at a challenging time, it points to some very positive signs for our sector. We welcome announcements about: 
 €10m additional funding for the sector; 

A commitment to cross-Departmental engagement with the sector; and 

An €800k social enterprise recovery fund. 
You will find fuller details of all of these items below. 
The broad situation, I must acknowledge, continues to be sobering. An extended lockdown has many implications for our work as a sector, and the medium- to long-term economic impact of COVID-19 is beginning to make itself visible.  
Yesterday's announcement, for example, of the planned roll-back of pandemic welfare supports in the summer points to challenging times ahead for many of the most vulnerable in our society. A great deal of work remains to be done in order to ensure a fair recovery for all as we begin our journey back to more "normal" life. 
We know that the last year has been incredibly difficult for all of our members, and for all the communities and causes that they support. However, we are heartened to see your work being recognised at the highest levels.  
In the Government's new plan for living with COVID-19, we saw explicit acknowledgement of the part that our sector has played in responding to the crisis: 
"The Community and Voluntary sector has been a vital part of the response to the COVID-19 crisis, providing critical services and supports to vulnerable members of communities in every part of the country." 
"The community and voluntary sector played a key role in identifying and supporting the vulnerable, and there is a need to look at how such work can be sustained." 
While the crisis brought immeasurable challenges, it also showed the sector at its very best, and this has not gone under the radar. We are, as ever, so very proud to be part of this community.  
As a valued member of the Irish nonprofit community, we welcome your comments and feedback on the developments outlined below. Your voice is vital to our work, and your input crucial.
---
€10m additional funding for nonprofits
Last night, Minister of State Joe O'Brien, responsible for Community Development and Charities within the Department of Rural and Community Development, announced that an additional €10m Stability Fund will be made available to support the nonprofit sector.  
This builds on the €45m allocated last year to the COVID-19 Stability Fund for Community and Voluntary Organisations, Charities and Social Enterprises, which The Wheel and a coalition of representative bodies in the sector worked hard to secure. The fund was originally established in May 2020 to provide immediate, short term cash flow to qualifying organisations which provide critical services to those most vulnerable in society. 
This continued financial support will be welcomed by the many organisations struggling with reduced fundraising and earned income.
---
Minister O'Brien asks all Government Departments to provide detail on their engagement with the nonprofit sector
Minister O'Brien has also written to all Ministers and Government Departments asking them to outline and quantify their level of engagement with the nonprofit sector.  
This is part of a commitment to implement the Roadmap for Social Inclusion 2020-2025. Ongoing engagement between Government Departments and the nonprofit sector is a key focus of the plan. 
We warmly welcome this recognition of the need for collaboration and cooperation between Government and the sector, and look forward to further engaging with Minister O'Brien and helping to create the conditions for our sector – and the communities and causes it serves – to thrive. 
Read the full press release here.
---
Minister Humphreys announces new €800,000 Regeneration

Programme

for Social Enterprises
On Monday, Minister Humphreys announced a new €800,000 Social Enterprise Regeneration Programme to help Social Enterprises recover from the impact of COVID-19. 
The Social Enterprise Regeneration Programme will provide supports through training and mentoring to help social enterprises strengthen their operations and improve their services. 
The programme will be delivered by the Local Development Companies on a regional basis and will be managed on the Department's behalf by the Irish Local Development Network (ILDN). 
Details of how social enterprises can apply for the programme can be found here.