Speaking Up for Your Community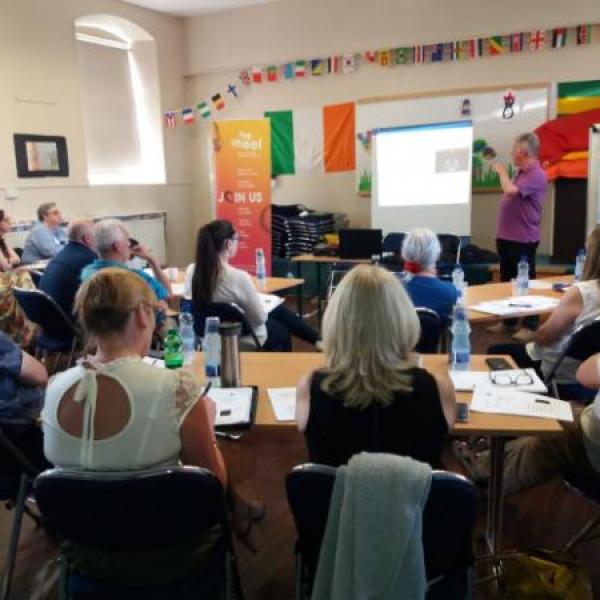 "Community and voluntary organisations are the invisible infrastructure that supports communities up and down the country."
There are more than 20,000 nonprofit organisations operating in Ireland today. Led by more than 50,000 volunteer trustees, employing more than 150,000 staff and with hundreds of thousands of volunteers involved, these organisations are providing essential supports and services to people and communities all across the country.
In purely financial terms, the nonprofit sector has an annual turnover of €12.6 billion. However, it is the societal value of the sector, the energy, endeavour and commitment of community and voluntary organisations and charities, that builds stronger communities.
As a sector, we have reasons to be optimistic. Fundraising income is recovering and is up year-on-year since 2014. A new Department of Rural and Community Development (DRCD) was established, and there is a Minister for Rural and Community Development. The DRCD brings community development and regulation into the same department, which offers possibilities for more and better communication between key stakeholders. The Programme for Government included a commitment to develop a strategy to support the sector and there is a process in train in the DRCD to advance this. For its part, the Charities Regulator has brought out guidance on responsibilities of Trustees, fundraising, and lobbying by charities. This provides a greater degree of clarity for the sector.
Voices for Change
Yet the hugely important contribution of the sector does not get the recognition it deserves, particular among political decision makers. Instead, measures are enacted on the rather than with the sector, and there is a risk that these measures could squeeze the vitality of the sector and put at risk the essential contribution it provides to society. Organisations are struggling with the  cost of complying with a growing list of regulations and reporting requirements, the insecure and short-term nature of funding to the sector, the lack of meaningful consultation and of a partnership approach to decision making and the impact that all this has on organisations' ability to recruit and retain suitable volunteers for their boards.
So, what can we do about it? The political system in Ireland allows citizens a unique level of access to their elected representatives. Working individually, this access allows groups to shine a light on the specific challenges they face, but working collectively this access can be harnessed to highlight the shared issues facing our sector and find innovative solutions that benefit society.
We can't say for certain that there will be a general election in the autumn or in the new year, but all of the political parties are ready for just such an eventuality and it is critically important that the community, voluntary and charity sector is equally ready to mobilise once the starting gun is fired.
Stronger Communities, Stronger Charities Lobbying Event
Above: more than 120 people participated in our free full-day training sessions in Galway, Kells, Waterford, Claremorris and Dublin
Over the past number of weeks, The Wheel has worked with engaged volunteers and staff of small, medium and large organisations to build their skills and capacity to lobby effectively on behalf of their own organisations and the wider sector. More than 120 people participated in free full-day training sessions in Galway, Kells, Waterford, Claremorris and Dublin and 70% of participants expressed interest in getting involved in The Wheel's Stronger Charities Stronger Communities campaign ahead of the next general election.
While attending training and learning new skills is great, taking the next step of putting these skills into practice is critical. Local TDs have the ear of the people within political parties that are drafting their party manifestos. This process is happening now so we are encouraging local organisations to meet with the elected representatives in their constituencies to highlight sectoral issues, identify solutions and seek commitments from political parties. The Wheel's Stronger Charities Stronger Communities lobbying event is taking place on 6 and 7 July and we are encouraging as many people as possible to set up meetings with their TDs and to communicate clear, solution-driven asks about their own and wider sectoral issues.
If you want to know more about this initiative contact lauren@wheel.ie.
This article is excellent. Basically the whole system would collapse without these volunteers