Positive Leadership: Minding Self, Serving Others (Webinar)
Positive Leadership: Minding Self, Serving Others (Webinar)
Minding Self & Serving Others is a one-hour webinar exploring how we can better mind our own well-being while still providing high quality to service to our clients and leadership to our teams.   
This webinar will provide you with a whistle stop tour of the key areas of this topic, including: 
The importance of body language in our conversation with ourselves 
The impact of thought patterns on our everyday outcomes 
How our focus influences our perception – what we see and what we miss 
The importance of breath in accessing our best selves.
This online gathering is designed to be engaging, light and fun while also touching on essential tips and tools for enhanced effectiveness and self-care.  Attendees can expect to come away refreshed, re-energised and with an expanded toolkit for effectiveness. 
How to register
This event will be held on Zoom. Please register below.
Meeting details will be sent to you after registration.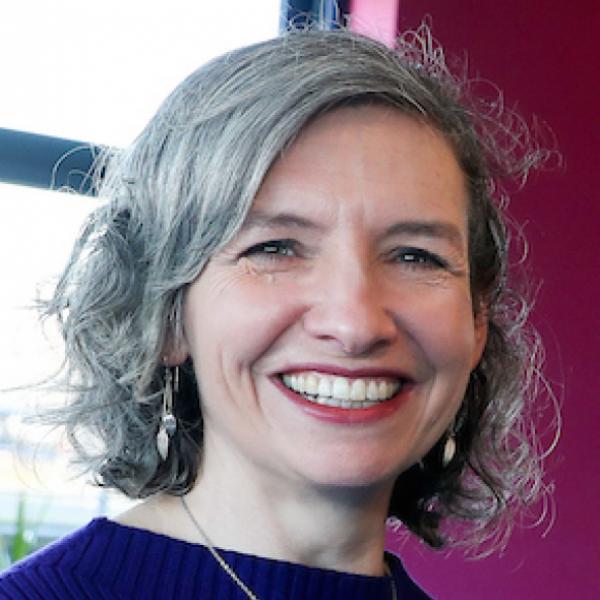 Carol Conway is a lifelong Behavioural Scientist with a passionate interest in human dynamics and a fundamental belief in people. Her work revolves around assisting individuals and organisations to achieve more of their potential. through training, facilitation, coaching, leadership development or teaching yoga. Carol's mission is to share information so that teams can achieve more; personally, professionally and organisationally. She has worked with CEOs, management teams and boards across the nonprofit sector.
Feedback from participants from Carol's past Leadership events
I found all of the session to be valuable. use of language & Body posture, shift focus. C. Curran  Enable Ireland 

I found the workshop inspiring and affirming. I've been following up on some of the reading since and feel very energised by it all. I found Carol's approach really engaging - personable and warm as well as firm and focused on the task at hand. - J. Kelleher, Mermaid Arts Centre 

I enjoyed the session very much and felt re-juvenated after it. I now have to put the learning into action !! many thanks. - M. Hurley, Ag Eisteacht

Carol provided a day of highly valuable content. The theories referenced were supported by interactive sessions which ensured they were demonstrated well in a practical situation. I found this workshop to be highly motivational, inspirational and energising. I would highly recommend this workshop for charity leaders at all levels. - N. Carton, The Donkey Sanctuary Ireland