Shared Island, Shared Practices Launch Event
Shared Island, Shared Practices Launch Event
The impact of Brexit both economically and socially across the island is already evident. COVID-19 has also presented a once-in-a-century challenge to Irish and global society.
How communities responded to these two unique challenges has, in fact, demonstrated important new possibilities for how we support people, deliver services and engage in our day to day work. 

In particular, new impetus has been given to innovative remote forms of economic activity and novel provision of social services and supports – especially in social enterprises and the community and voluntary sector. There are many opportunities for more effective and rewarding shared approaches.
This event is your opportunity to explore those innovative new approaches.
Background
The Taoiseach's Office asked the National Economic and Social Council to produce a report to inform the development of the Shared Island initiative as a whole-of-government priority. (Shared Island: Projects, Progress & Policy, Scoping Paper, No.153 February 2021). The report does "acknowledge the important role of civil society" and notes the "extensive co-operation between civil society and community organisations across the island of Ireland and Britain, reflecting North-South and East-West interests"

Civil society has a key role to play in pointing the way ahead (in partnership with the public and private sector) and supporting everyone to play their part.  Our shared challenges have never been greater – but neither have the opportunities been more plentiful.
This event launches a unique collaboration of Northern Ireland Council for Voluntary Action (NICVA) & The Wheel and is supported by the government's Shared Island initiative and is jointly funded by the Department of Foreign Affairs Reconciliation Fund and the Northern Ireland Department for Communities.
Over the next 9 months NICVA & The Wheel will be bringing civil society together North and South to engage communities around our shared challenges. The project will explore initiatives to support greater shared-island economic and social collaboration and showcase "what works" in our communities. It will identify emergent local, regional, and all island responses to challenges such as Covid19, Brexit, sustainable prosperity, health, well-being, digital transformation, remote working and more.
AGENDA
10.00   Introduction
Olwen Lyner, Chairperson, Northern Ireland Council for Voluntary Action (NICVA)

Vincent Keenan, Chairperson, The Wheel
10.05   Project Outline Presentation
Geoff Nuttall, Head of Policy and Public Affairs, NICVA

Ivan Cooper, Director of Public Policy, The Wheel

Introducing Suzie Cahn, Project Director, Shared Island, Shared Practices
10.15   Ministers Address
Simon Coveney TD, Minister for Foreign Affairs

Deirdre Hargey MLA, Minister for Communities
10.35   Panel discussion – The Benefits of Shared Island Collaboration   
Panel Host: Seamus Boland, Chief Executive, Irish Rural Link
COVID-19 recovery: Lisa McIlherron, Group Director Insight & Engagement, Inspire Wellbeing
Environment & sustainability:  Karen Ciesielski, Chief Executive, Irish Environmental Network  
Rural connectivity: Kate Clifford, Director, Rural Community Network
(Soc.) Enterprise & economy: Chris Gordon, Chief Executive, Irish Social Enterprise Network  
11.15   Closing Remarks
Seamus McAleavey, Chief Executive, Northern Ireland Council for Voluntary Action (NICVA)

Deirdre Garvey, Chief Executive, The Wheel
11.30   Close
How to register
This event will be held on Zoom. Please register below. Meeting details will be sent to you after registration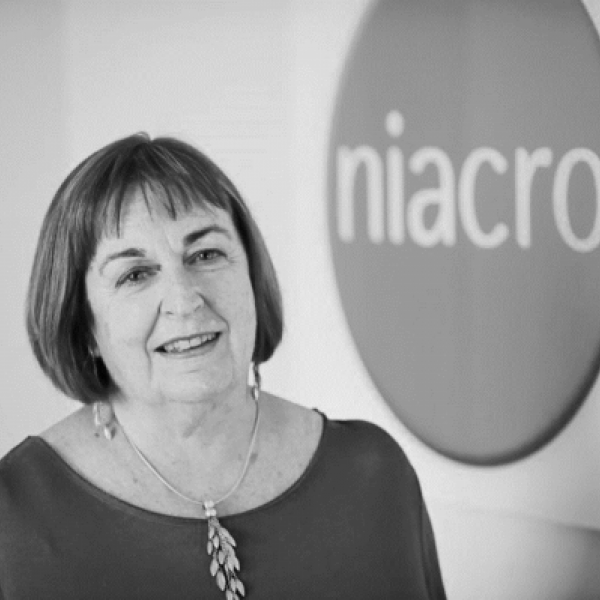 Olwen Lyner is the Chief Executive of NIACRO and Chairperson of Northern Ireland Council for Voluntary Action (NICVA). She is one of Northern Ireland's most highly respected and influential Third Sector leaders. Olwen joined NIACRO in 1978 straight out of university and is set to retire next year although she will continue both as chair of NICVA and as trustee of the think tank Pivotal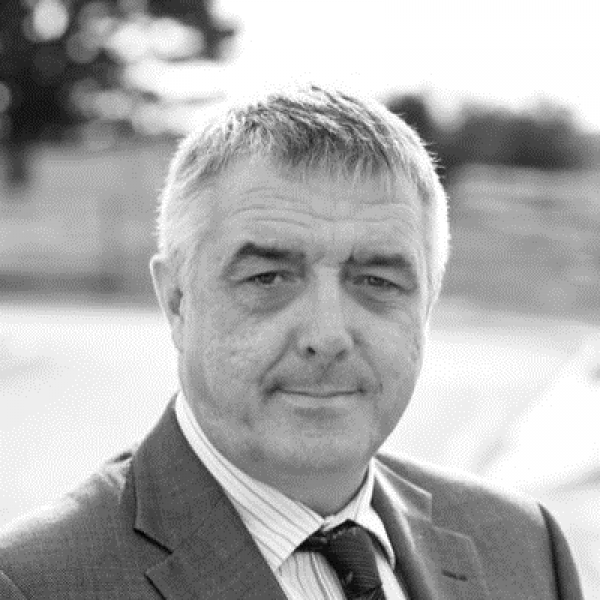 Vincent Keenan has been the Chief Executive of North and East Housing Association since 2014. He has 25 years of experience in housing, homelessness, housing development, management and social and community service development. He participated in the negotiation of social partnership agreements and was appointed by the Minister of Housing to the National Homeless Consultative Committee on which he served for years. A trustee of The Wheel since 2014 Vincent took over the role of chairperson in 2021.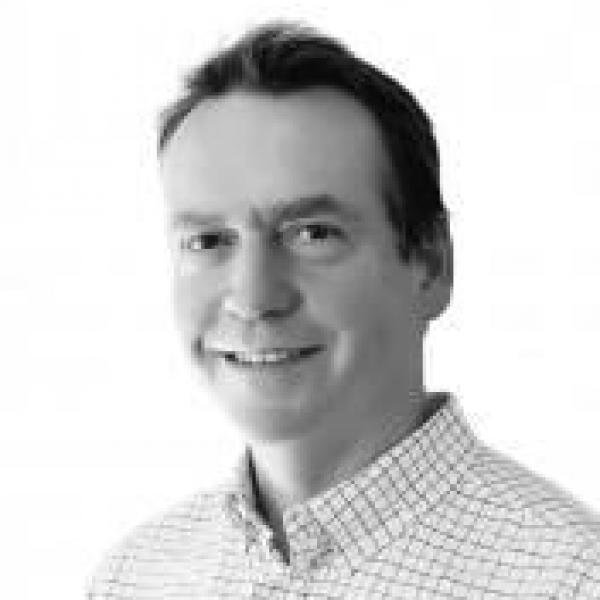 Geoff Nuttall is the Head of Policy and Public Affairs at the Northern Ireland Council for Voluntary Action (NICVA). Prior to returning to NICVA Geoff was Head of WWF Northern Ireland for six years, and the National Trust and Woodland Trust. Before then he worked in EU-led economic and social development, as Head of the European Unit of NICVA, Head of Newcastle City Council's European Team, and Development Manager for the Manchester Chamber of Commerce/World Trade Centre.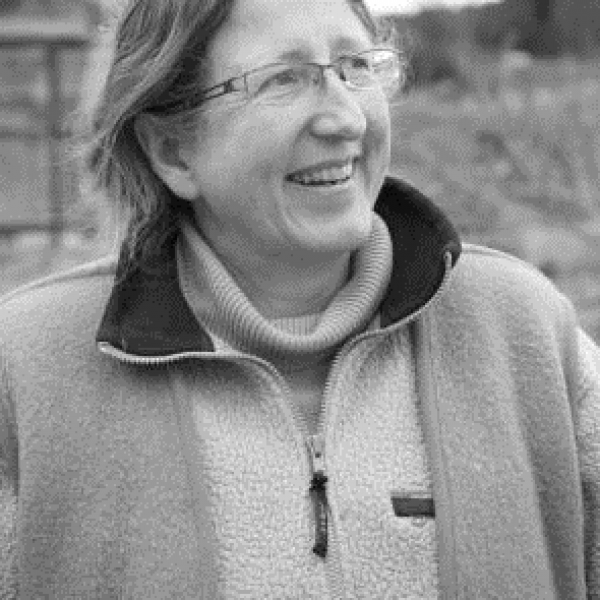 Suzie Cahn joins as Shared Island Project Director with The Wheel and Northern Ireland Council for Voluntary Action (NICVA) having just recently worked in the think tank TASC and immediately prior to that working with An Cosán Virtual Community College. She has served on several boards: CREATE, community rep Wicklow County Partnership, and GIY and is also a Director of Carraig Dulra teaching farm.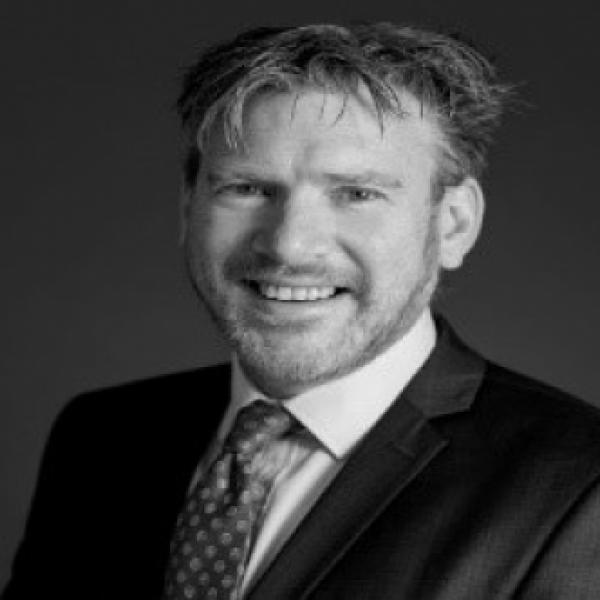 Ivan Cooper is the Director of Public Policy, The Wheel. He has responsibility for progressing The Wheel's policy positions on cross-cutting issues affecting the community and voluntary sector, such as charity regulation, funding the sector, encouraging active-citizenship, quality standards and raising awareness of the role and significance of the sector.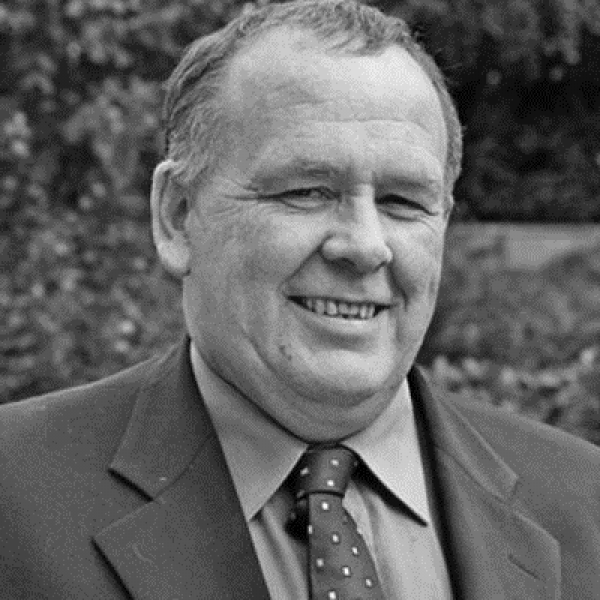 Seamus Boland is Chief Executive, Irish Rural Link (IRL). Formerly manager of Tullamore Traveller Workshop, and Shannon Banks Workshop in Athlone, in 1995 he was appointed Regional Director of Midland Regional Youth Service. He became national Co-ordinator of IRL in 2001. He is a member of the Carnegie Rural Commission and former chairperson of Pobal. In 2019 Seamus was elected President of Diversity Europe Group, which represents Civic Society on the European Economic Social Committee based in Brussels.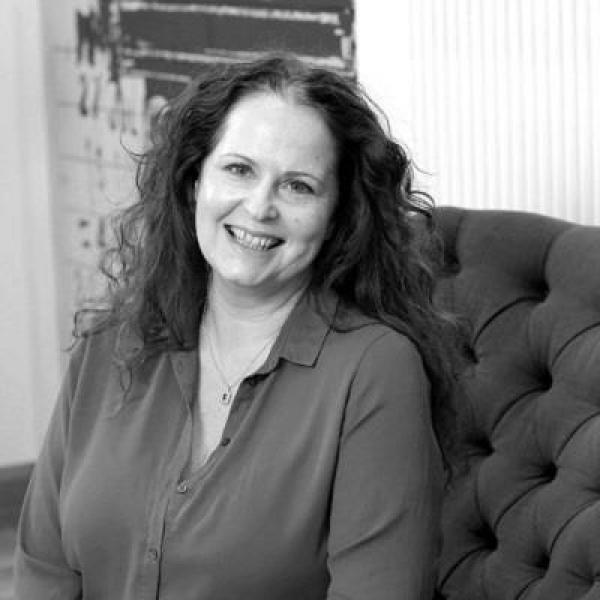 Lisa McIlherron is the Group Director of Insight and Engagement, Inspire. She has responsibility for policy, research, innovation, public affairs, communication and fundraising across the Inspire group. Lisa has over 20 years' experience in the community, voluntary and social enterprise sector. Her first role was in community development and welfare rights before moving to information, research and policy. Lisa is currently an external advisor to the Northern Ireland Procurement Board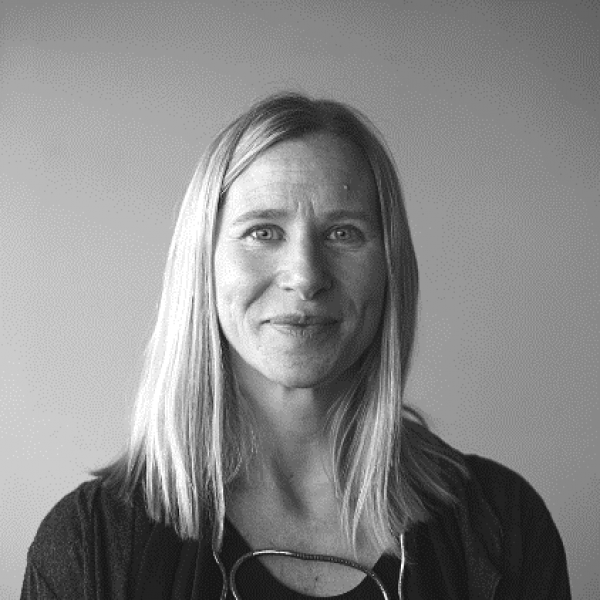 Karen Ciesielski is Chief Executive, Irish Environmental Network. She has 20 years of experience in nonprofit management, fundraising, communications, advocacy and campaigning, Karen works to promote the interlinked principles of environmental, social and economic sustainability by supporting IEN members. She also serves as the Coordinator of the Environmental Pillar.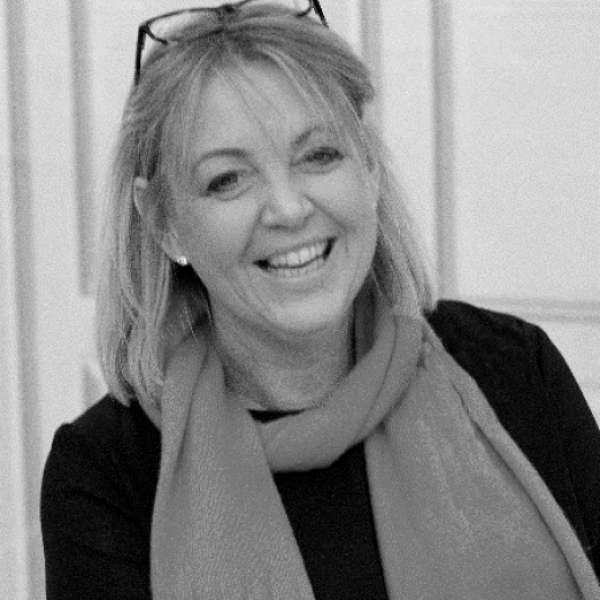 Kate Clifford has been the Director, Rural Community Network since 2013. In the past, she's been a mentor for the International Fund for Ireland's Community Leadership Programme and was Vice Chair of Rural Community Network. Kate was part of the DARD Monitoring Committee for the Rural Development Programme 2007-2013, a member of CFNI's Communities in Transition Team and their Supporting Communities Initiative.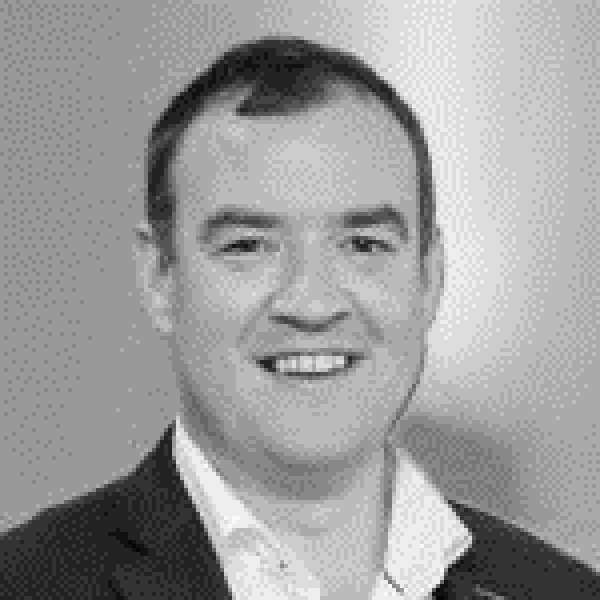 Chris Gordon is the Chief Executive of the Irish Social Enterprise Network (Socent.ie). He is the Managing Partner of Collaboration Ireland and Country Partner for BCorp Ireland. Chris is an Adjunct Teaching Fellow of Trinity Business School. He also volunteers as Chair of Far and Wild social enterprise and is Vice President of the Irish US Alumni Association. Chris is a former Director of Social Enterprise NI.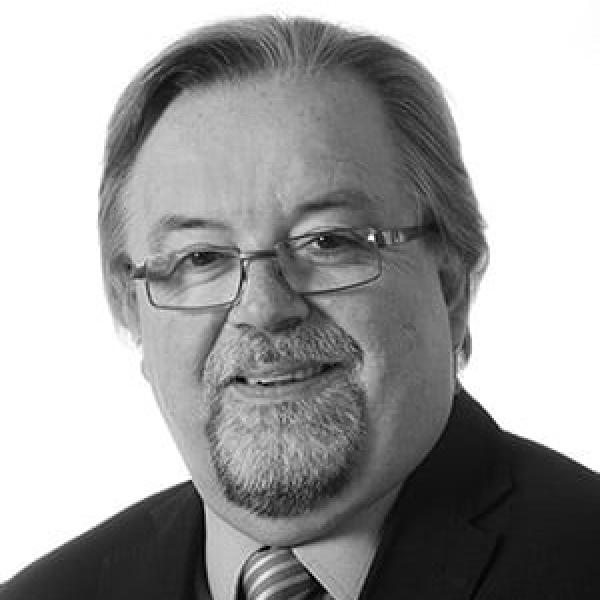 Seamus McAleavey is the Chief Executive of the Northern Ireland Council for Voluntary Action (NICVA). He is currently a member of the Transformation Advisory Board, a body that advises the Minister for Health on his health transformation programme. He is a member of the Monitoring Committee of the Peace IV Programme. Seamus has taken part in the past in several formative initiatives on the voluntary and community sector like the Taskforce on Active Citizenship established by Taoiseach Bertie Ahern and the Carnegie Inquiry into the future of Civil Society.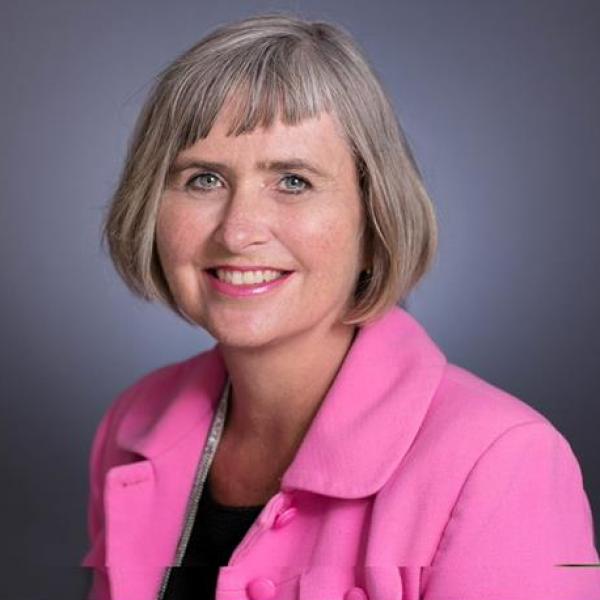 Deirdre Garvey has been Chief Executive Officer of The Wheel since 2000. She has served on a wide range of committees including: the Implementation Advisory Group of the National Volunteering Strategy,, the National Training Fund Advisory Group; the Charity Regulator's Advisory Group for the Charities Governance code and the Strategy Implementation Advisory Group for the National Women's and Girl's Strategy.. Deirdre was on the Charity Regulator's consultative panel on the Regulation of Fundraising and the Working Group on Citizen Engagement in Local Government.