Running Effective Meetings for the Company Secretary (Online Workshop)
Running Effective Meetings for the Company Secretary (Online Workshop)
The Company Secretary to the board of any organisation has a key role to play to ensure that the board runs effectively. This half-day, CPD-accredited workshop will provide the Company Secretary of your charity with practical strategies to address the key area of running effective board meetings.  
John Burns of the ICSA: The Chartered Governance Institute, will take participants through the essential requirements for an effective and compliant meeting – from compiling an agenda, through minute-taking techniques, to navigating board etiquette.  There will also be a discussion of the impact of COVID-19 restrictions and the implications of remote/online meetings on board effectiveness.  
Upon completion of this workshop, attendees will be able to:  
Identify the key roles and responsibilities undertaken by the company secretary for charity or nonprofit organisations;   
Structure and manage the effective agenda for meetings;   
Understand the etiquette for Board meetings and ensure what needs to be done so that board meetings run effectively;  
Understand the importance of taking effective minutes which act as a definite record of what has been agreed, by when and by whom at a meeting.  
Attendees of this workshop will also receive: 
ICSA guidance notes & slides on a number of aspects of Company Secretarial responsibilities 
3 CPD hours*
6-months complimentary Professional Subscription to ICSA**.
Accreditation
*This training workshop is CPD accredited (for 3 hours) by the ICSA. 
**Note: participation in this event includes 6-months Professional Subscription to the ICSA, with access to a range of membership supports, including; briefings on the latest statutory developments and ways to respond to them; practical advice on how to establish good governance in your organisation; exclusive discounts on ICSA content; training and many other business and recreational purchases from selected partners.  Use the Special Requirements text field while booking to express 'Yes' or 'No' to the free 6-month subscription to ICSA.
How to register
This event will be held on Zoom. Please register below. Meeting details will be sent to you after registration. Please note that this online event will not be recorded.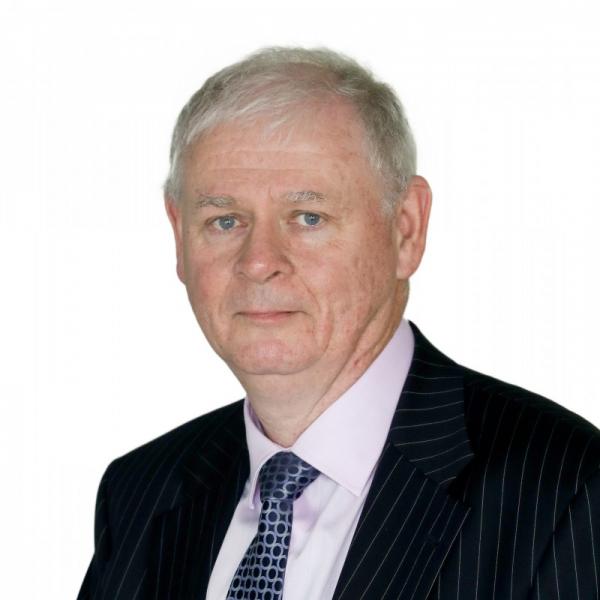 John Burns is Business Development Manager, Ireland for the ICSA:The Governance Institute. He was previously Senior Manager, Corporate Secretarial Services at BDO, Dublin where he managed a large portfolio of Company Secretarial clients. He is a Fellow of the ICSA and he is a former Assistant Secretary of Allied Irish Banks, p.l.c. where he was secretary to over 60 of the Bank's subsidiary companies and where he spent over 11 years working in various governance roles. John is past Chairperson of the Communications Committee and is a member of the Education Committee.
This workshop is in association with: