Nailing Your Social Enterprise Pitch
Nailing Your Social Enterprise Pitch
For anyone involved in a social enterprise the ability to quickly pitch the core value of your activity is essential.  But being primed and ready to tell your story in a way that will convince your listeners, whether they are potential supporters, customers or funders, is a skill that needs to be honed and practiced.
We invite you to join award-winning master-storyteller Mary Kate O'Flanagan on this full-day practical and focused workshop on using storytelling techniques to win your project supporters & customers.
The Craft of Storytelling
The power of a story to make an emotional impact in the audience as well as to transfer information is well-documented. The instinct to tell and respond to story is deep in the human race. Storytelling is a gift that we all share. It is also a craft that can be learned and practiced.
Workshop Format
For this event, we will cover:
The key elements of creating moving and memorable stories.

How to start a story and how to end it

Discovering the theme of your story

The difference between an anecdote and a story

How to engage and orchestrate the emotions of the audience throughout a story.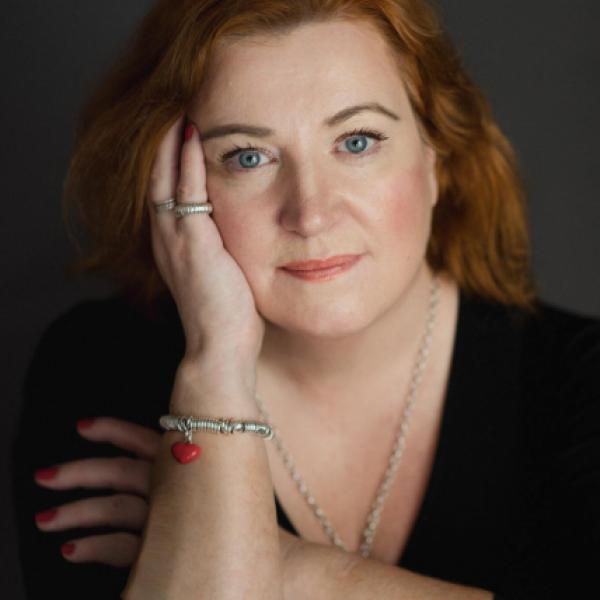 Mary Kate O Flanagan is a writer and story consultant for the film and television industry. Stories are the central preoccupation of her life. She is a double Grand Slam Champion Storyteller at The Moth in Dublin and LA.  You can hear one of her stories on The Moth Radio Hour. She sincerely believes in the power of stories to change the world and is happy to share her knowledge with members of The Wheel. 
TESTIMONIAL
"I would rank Mary Kate on the highest international level in terms of her knowledge of filmmaking, her contributions to the creative process, and her expertise in dealing with screenwriters". Philip La Zebnik, Screenwriter. Mulan, Pocahontas, The Prince of  Egypt.
"I have both participated in workshops with Mary Kate and received notes from her on projects of my own. She has an extraordinary diagnostic ability when it comes to finding problems in story structure and – just as important – she has a mercifully gentle touch when it comes to delivering the news – never proscriptive, never doctrinaire, just a very sure sense of what audiences respond to and how best to shape the story that the writer wants to tell. She has an encyclopedic knowledge of story and brings joy, humor and patience to a difficult process. It's been my great pleasure to work alongside her." Lisa Albert,
Writer-Producer, Mad Men