Summit 2022
Summit 2022

The biggest, brightest, blue-sky-thinking-est event for Irish nonprofits is back!
As ever, you can look forward to a well-paced day at the Croke Park Conference Centre in Dublin, filled with engaging panel discussions, lively practical sessions and networking opportunities galore. Join your colleagues from the sector and a line-up of top speakers and a stimulating day of discussion, debate, case studies and advice to help you reconnect, energise and reorient for the road ahead. 
Early-Bird Offer Extended to 16 May
Register by 16 May April and get two tickets for the price of one! This is a limited offer.  

(Note: Summit 2022 will not be live-streamed. However, selected sessions will be available on-demand after the event. ) 
Would you like to exhibit at Expo 2022?  Contact Maria O'Connell at mariaoconnell@wheel.ie (places are limited).
How to register
Register via the button below: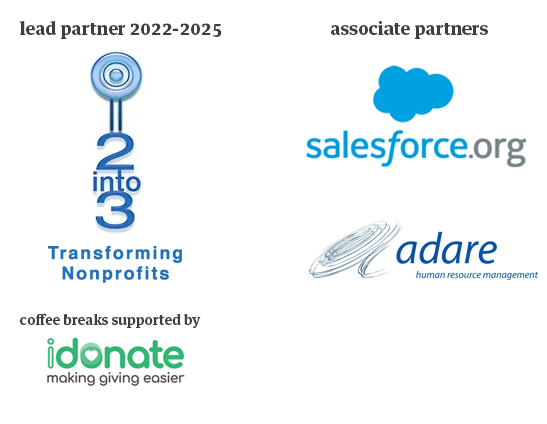 This event has received funding from the European Union through the EU Engage project. The contents of this publication are the sole responsibility of The Wheel and do not necessarily reflect the opinion of the European Union.