Summit 2019

---
Powering the Future of Civil Society
23 May 2019
Croke Park Conference Centre
A strong, engaged and active civil society has never been more essential...
From climate change, the housing crisis and long waiting lists for health and social services to skills shortages, global inequality and Brexit -  you'll find a charity, community and voluntary group or social enterprise supporting people and advocating for change. Yet, our sector can do so much more!
Summit 2019 will focus on how we can promote innovation in the community, voluntary and charity sector to unlock a brighter future for all. We will bring together the leaders, the motivators, the thinkers and the doers, and together, we will tackle our sector's biggest challenges.
Immerse yourself in lively debates, inspiring stories and energetic networking sessions. Meet those at the forefront of social innovation, and see first-hand how fresh ideas are helping to solve some of Ireland's biggest issues. 
Special address by An Taoiseach Leo Varadkar TD
Don't miss this year's top event for charities, community and voluntary organisations and social enterprises!
---
PROGRAMME
Click on any item to view programme details
Registration, expo and networking 
Facilitator: Noeline Blackwell
Speakers: TBA shortly
The community, voluntary and charity sector is transitioning through a period of change which creates an opportunity to unlock its potential . The opening session of Summit 2019 will bring together representatives of key government departments and agencies for a wide-ranging discussion around the role of community and voluntary organisations, and how the sector can benefit  from a range new plans and strategies that are currently being developed by various government departments and agencies.
In 2019, we will see
the publication of the report of the Independent Review Group examining the Role of Voluntary Providers in Publicly Funded Health and Personal Social Services (DoH)- published in February
publication of the state's first Strategy for Social Enterprise (Department for Rural and Community Development)
publication of the Local and Community Development Plan (Department for Rural and Community Development)
full roll-out of the Tusla Commissioning Strategy (Department of Children and Youth Affairs)
advancement of the Programme for Government  commitment to develop Guidelines on Commissioning (Department of Public Expenditure and Reform)
compliance by charities with the full requirements of the Charities Regulator's Governance Code, and
intensification of the implementation of the recommendations in the Slaintecare Report.
The future of most organisations in the sector will be shaped by one or other of these reports, plans, strategies and processes.  Many will be shaped by more than one, and some organisations will be shaped by all of these developments. Bringing coherence to these very positive developments will enable society to benefit to the maximum from the potential in our community and voluntary sector, but achieving such coherence will also pose a challenge for both the sector and the relevant departments and agencies.  
Join us for refreshment and networking in the expo area.
Delegates can attend any one of the following sessions. Each session will include inputs from an expert panel and an Q&A session.
SESSION 1 - PROTECTING CIVIL SOCIETY'S VOICE
Chair: Liam Herrick, Irish Council for Civil Liberties
Siobhan O'Donoghue, Uplift
John Devitt, Transparency International Ireland
Colm O'Gorman, Amnesty International Ireland
Civil society organisations play many roles in our democracy, and advocating for change is one of the most important.  It is through participation in civil society groups that people participate in shaping our collective future - so ensuring the freedom of civil society organisations to advocate is critical for our democracy to thrive. Yet there are concerns that electoral processes are being undermined by social media manipulation and by unaccountable money. How can we ensure that initiatives designed to protect our electoral system – such as the Electoral Acts, and proposals to regulate political advertising – don't undermine civil society voice?  Is civil society voice under threat?  How can a balance be struck that ensures electoral processes are free from interference and manipulation by unaccountable forces and ensures the freedom to advocate?
SESSION 2 - RISING TO THE SDG CHALLENGE
Chair: Suzanne Keatinge, Dochas
Niamh Garvey, Trocaire
Oisin Coughlan, Friends of the Earth Ireland
Salome Mbugua, Akidwa
Sean Healy, Social Justice Ireland
The UN's Sustainable Development Goals (SDGs) represent a comprehensive attempt at international collaboration to ensure a fair and sustainable future for all. Achieving the goals will involve behavior change by all - governments, markets, communities and citizens.  The goals do not only apply to developing countries – but to all countries, including Ireland.  To succeed, the SDGs will have to be stitched into all government plans and strategies, and leadership will be required in communities to find and apply new sustainable ways of doing things and making things and using things. How is Ireland doing in the SDG challenge?  Are the goals we have set for ourselves ambitious enough?  What can we all do to support the attainment of the SDGs and ensure the survival of our planet?
SESSION 3 - SOCIAL ENTERPRISE: A NEW WAY OF THINKING
Chair: Grainne Kelleher, Airfield
Aoibheann O' Brien, Food Cloud
Deirdre Mortell, Social Innovation Fund Ireland
Andrew Forde, Dept. of Rural & Community Development
Social enterprises are community based organisations, voluntarily governed, that look to earn a contribution to the cost of their work through trading in goods or services.  The spectrum of social enterprise is very broad running from highly commercial enterprises that operate on a not-for-private-profit basis (including the work of social entrepreneurs) all the way to organisations funded from the public purse that engage in some trading activity to supplement their incomes. Many social enterprises face particular challenges with regard to registering (or not) for VAT; securing charitable status; and meeting Revenue requirements re carrying surpluses.  This workshop will set out the current policy context for social enterprises and discuss how the way can be cleared for social enterprises to thrive.
SESSION 4 - ACCOUNTABILITY AND AUTONOMY: GETTING THE BALANCE RIGHT
Chair: Jackie Horan, Cope Galway
Mo Flynn, Rehab Group 
Bernard O'Regan, Western Care Association
Tim O'Donohue, KDYS
Many community and voluntary organisations perform key roles in Ireland's health, social and community services. Thousands of organisations are funded by the HSE and thousands more by Tusla, the Department of Education and others. Recent years have seen a change in the allocation of funds by departments and agencies, with more use of contracts and commissioning processes, with highly specified service outcomes.  These changes have resulted in an increase in compliance and reporting requirements and a felt reduction in the autonomy of organisations to respond flexibly to need in their communities. The requirement to account for public funds is accepted by all – but can we find better ways to collaborate and work together in partnership to better meet the needs of the people and communities we serve?
Join us for lunch, the expo and networking.
Join one of four practice-focussed seminars on how you can prepare your organisation for the challenges of tomorrow. Featuring practitioners and expert speakers sharing their experiences, case studies and examples of best practice on topics such as talent management, global risk, governance and digital transformation.
Nurturing Our Future Leaders




Exploring how we can create a working environment that attracts and retains the brightest talents to take on the next set of challenges for the sector.

Where is the Digital Leadership?




Exploring why and how senior management and nonprofit boards need to embrace digital transformation.

We Need to Talk About Board Diversity




Strengthening your board by placing diversity at the heart of board renewal.

From Slowbalisation to the Cashless Society – What's Around the Corner?


From global risks to local opportunities, find out what will be shaping agendas and budgets over the coming years.
We are delighted to announce that an Taoiseach Leo Varadkar TD will be addressing The Wheel's National Summit and 20th Anniversary Celebration.
The Wheel is celebrating 20 years of working together with our members to promote a thriving community and voluntary sector at the heart of a fair and just Ireland. Join us for a very special keynote address, a drinks reception, music and memories.
---
SPEAKERS
More speakers will be announced soon.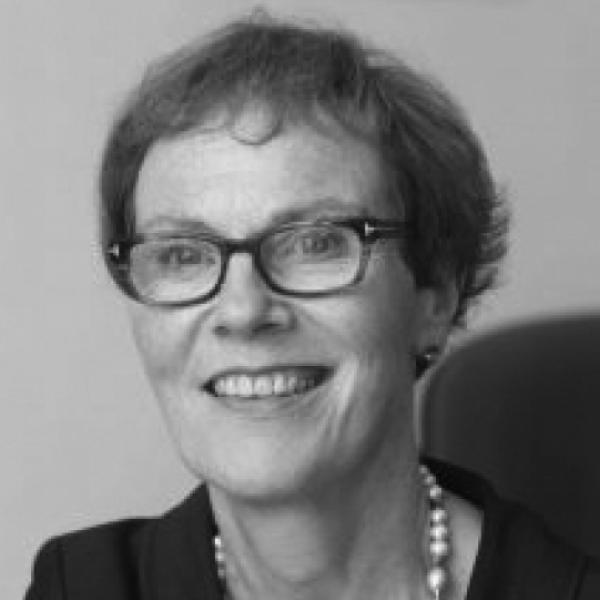 NOELINE BLACKWELL, Dublin Rape Crisis Centre
Noeline is a human rights lawyer and Chief Executive of the Dublin Rape Crisis Centre. She has previously worked as the Director of FLAC, the Free Legal Advice Centres and as a solicitor in private practice. She is a member of the Commission on the Future of Policing. She has been a member of a number of NGO boards and of a statutory board. She currently sits on the boards of the Immigrant Council of Ireland and Front Line Defenders.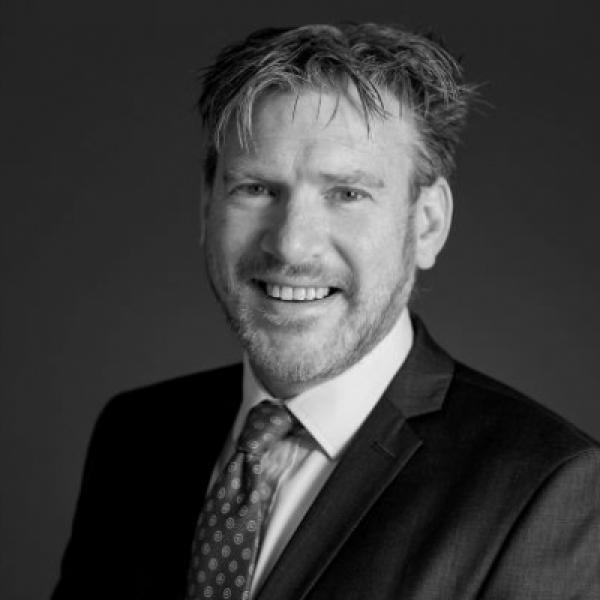 IVAN COOPER, The Wheel
Ivan is Director of Public Policy at The Wheel. He is responsible for progressing The Wheel's policy positions on crosscutting issues affecting the community and voluntary sector, such as charity regulation, funding the sector, encouraging active-citizenship, quality standards and raising awareness of the role and significance of the sector. He represents The Wheel on a range of fora, national and international, and also act as one of The Wheel's lead trainers in the areas of governance, strategic leadership and demonstrating impact. I work regularly with boards of community and voluntary groups about their governance and trustee responsibilities. He holds a MBA from Smurfit Business School, a Diploma in Development Studies, and a primary degree in psychology and philosophy from UCD.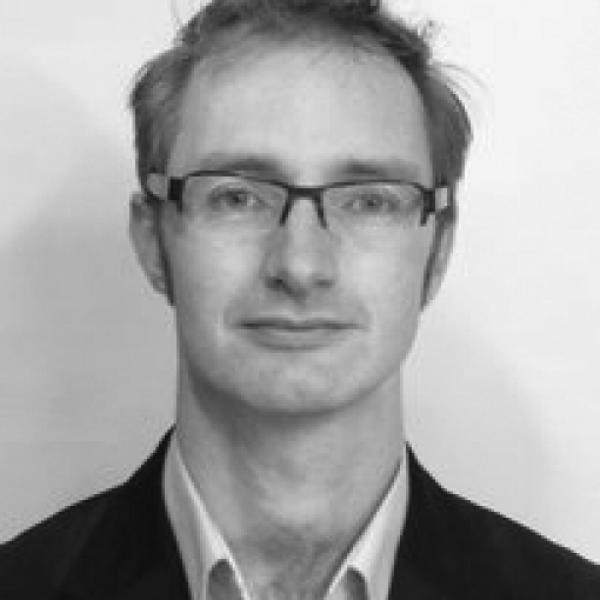 OISIN COGHLAN, Friends of the Earth Ireland
Oisin has been Director of Friends of the Earth Ireland since 2005. He co-founded the Stop Climate Chaos coalition in 2007, leading the 8-year campaign which culminated in the passing of the Climate Action and Low Carbon Development Act in December 2015. Co-founder of the Environmental Pillar in 2009, Oisín was recently re-elected to the Pillar's steering committee. Oisín worked for 10 years in the areas of overseas aid and human rights. He was the founding coordinator of the Latin America Solidary Centre in 1996, worked as a community organizer among immigrant banana workers in Belize, and became the Fresh Fruit Manager for Fairtrade Labelling Organizations International in Bonn. In 2002 he to become head of policy for Christian Aid Ireland, working on trade justice, aid policy and Israel/Palestine. His primary degree was Sociology and Political Science in TCD and he has a Masters in International Relations from DCU.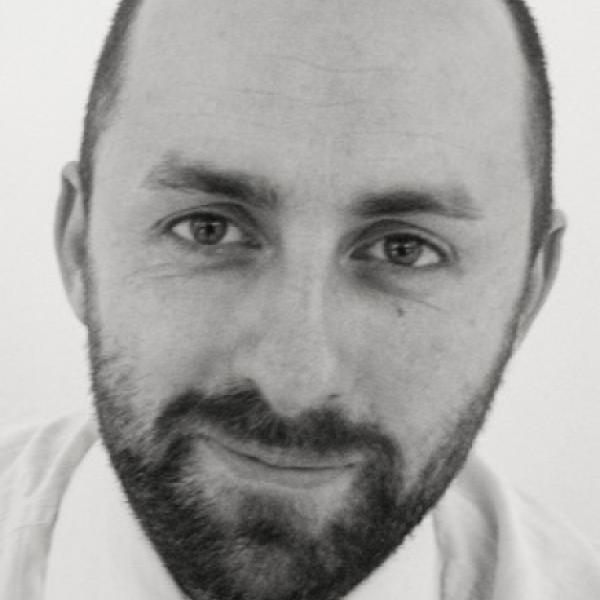 JOHN DEVITT, Transparency Ireland
John is an ethics and communications specialist by training. He holds a first-class Masters degree in Ethics from Dublin City University, is a graduate of European Studies at the University of Limerick and the Public Relations Institute of Ireland. John founded Transparency Ireland Ireland in 2004 and has led TI Ireland's whistleblowing research and support programme for the past nine years. He is author or researcher on numerous reports and guidance on the topic of whistleblower protection, ethics and anti-corruption standards, and has advised the Irish Government, United Nations, Council of Europe, and European Commission amongst others on whistleblowing legislation and procedures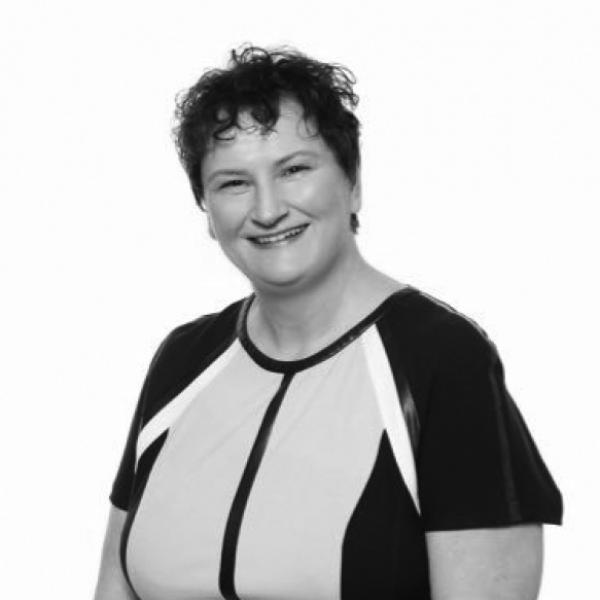 MO FLYNN, RehabCare
Mo is currently chief executive of RehabCare. She formerly held the post of CEO for Our Lady's Hospice and Care Services in Harold's Cross and Blackrock in Dublin for eight years. Mo has held a range of senior management posts in health and community services in Ireland, the UK and Australia, including HSE national manager for older people. She has significant experience of providing quality services and leading change, innovation and strategic development. She is a board member of CORU, the regulator for health and social care professionals; former President of the Irish Gerontological Society and council member of the International Association of Geriatrics and Gerontology.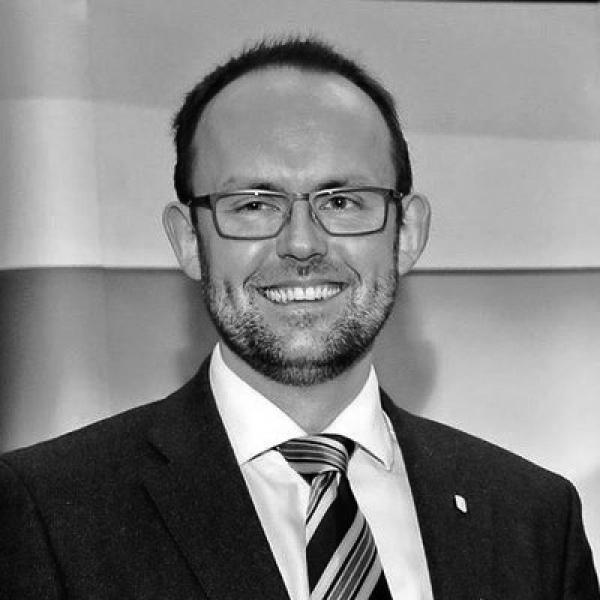 ANDREW FORDE, Department of Rural and Community Development
Andrew is responsible at Principal Officer level for monitoring the implementation of the Action Plan for Rural Development and for the next phase of rural strategy development. He also manages the preparation of the National Social Enterprise Policy and oversees its implementation.  He is an international human rights law, governance and political affairs specialist with over thirteen years of progressively senior experience in the non-governmental, international and national human rights structures, as well as in the private sector. Andrew's expertise centres on human rights, political and electoral processes in Europe and rights protection in contested territories/areas of limited statehood. His senior management portfolio includes having led teams and implemented human rights, rule of law and governance programmes in complex operating environments including Kosovo, Bosnia and Herzegovina, India and Dominican Republic. Andrew is a former Director/board member of Ireland's human rights watchdog, the Irish Council for Civil Liberties (ICCL), and former member of the Research and Policy sub-committee.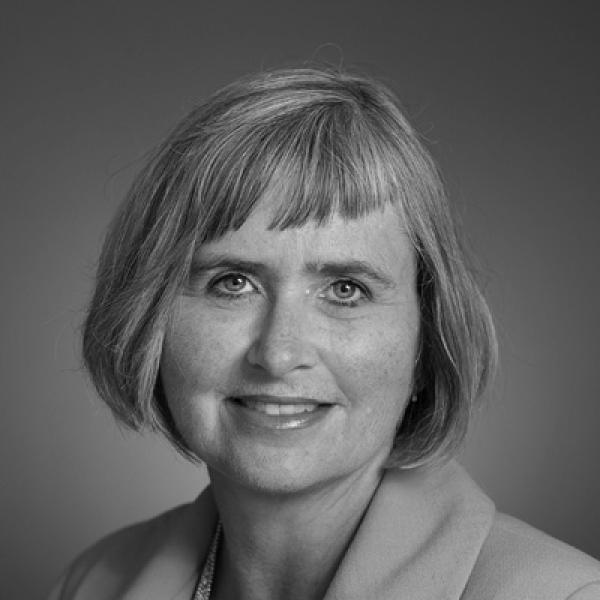 DEIRDRE GARVEY, The Wheel
Deirdre is the founding Chief Executive Officer of The Wheel and has overseen organisation's growth to become Ireland's largest network of charities, community and voluntary organisations and social enterprises, with over 1,500 members. She has been responsible for implementing The Wheel's governance processes, as delegated by the Board of Directors and delivers regular training workshops on various aspects of good governance practice. Prior to joining The Wheel, Deirdre was Director of Development (Fundraising) at The Barretstown Gang Camp in Kildare where she worked for five years. Before moving into full-time work in the nonprofit sector, Deirdre worked in the private sector, holding several managerial posts in the hi-tech field in Germany. Having studied science for her bachelor's degree in 1986, she completed a Masters in Business Administration in 2003 and recently a Masters in Innovation in Social Enterprise.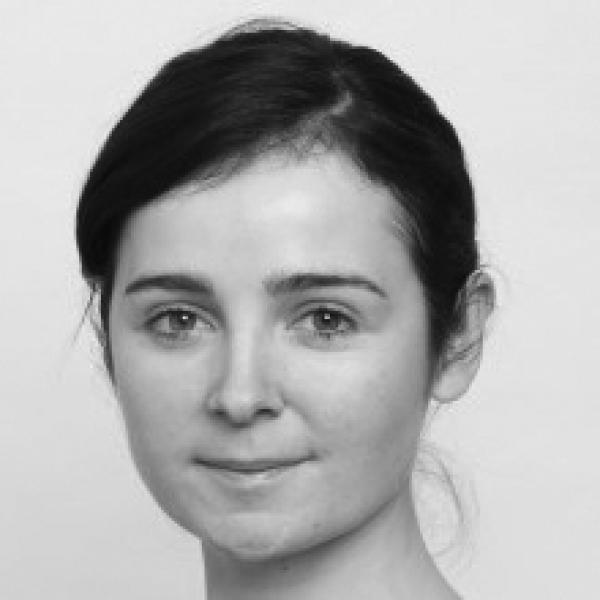 NIAMH GARVEY,  Trócaire
Niamh has worked in research, policy and advocacy for international development since 2000. She gained her MPhil in International Development from the Institute of Development Studies where she worked as a researcher and in communicating research for policy change. As a policy and advocacy officer in both Christian Aid and Trócaire she covered a range of briefs including Climate Justice, the Middle East, international trade and aid policy. She is currently Head of Policy and Advocacy for Trócaire.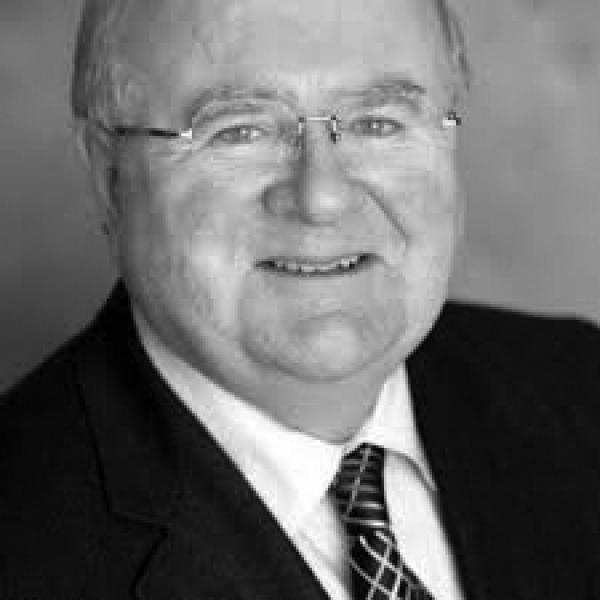 SEAN HEALY, Social Justice Ireland
Dr Healy is CEO at Social Justice Ireland, an independent think tank and justice advocacy organisation that advances the lives of people and communities through providing independent social analysis and effective policy development to create a sustainable future for every member of society and for societies as a whole.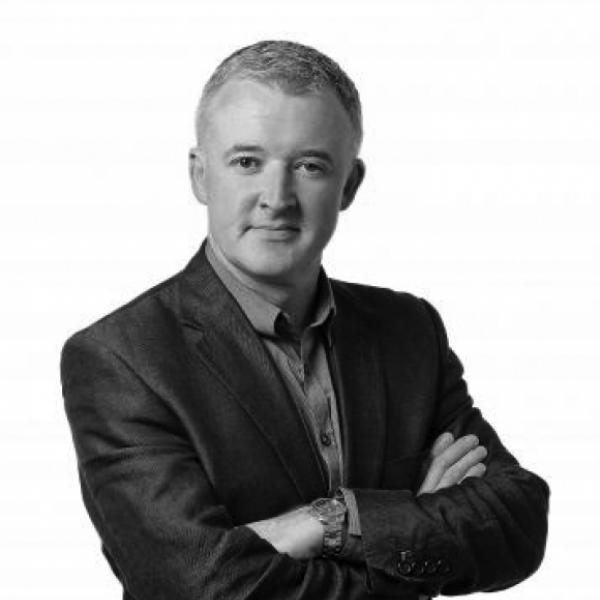 LIAM HERRICK,  Irish Council for Civil Liberties
Liam was appointed to Executive Director of the Irish Council for Civil Liberties (ICCL) in November 2016.  Prior to his appointment, he worked as Advisor to President Michael D. Higgins for almost three years. Liam was Executive Director of the Irish Penal Reform Trust (IPRT) between 2007 and 2014. He has also worked as the first head of legislation and policy at the former Irish Human Rights Commission and with the Law Reform Commission and the Department of Foreign Affairs. He is a member of the Irish Human Rights and Equality Commission (IHREC), a former Board member of the Children's Rights Alliance and the Minister for Justice and Equality's Strategic Review Group on Penal Policy (2012-2014). Liam graduated from University College Cork with a BCL and LLM and from University College Dublin with a Diploma in Human Rights Law.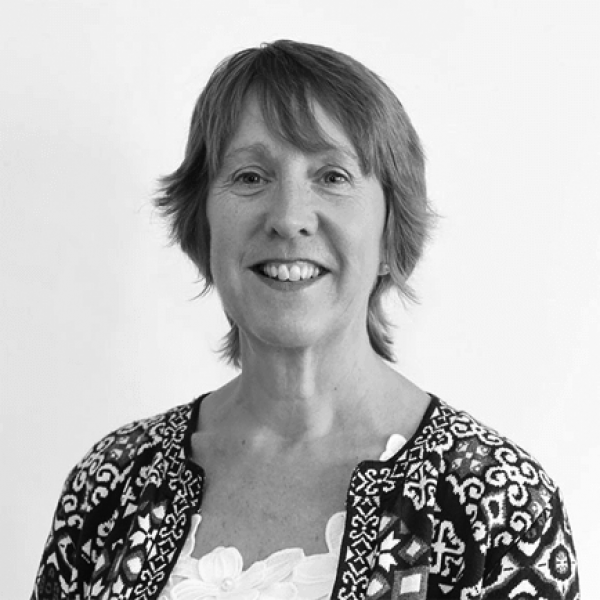 JACQUIE HORAN, COPE Galway
Jacquie has worked with COPE Galway for over 20 years, after working in the disability and mental health field. Jacquie is passionate about involving the whole organisation and the community of Galway towards achieving their vision.
COPE Galway is a local Galway charity that provides essential services to those isolated in our community. This includes:
Accommodation and support for men, women and families experiencing, or at risk of, homelessness

A refuge and outreach support for women and children affected by domestic violence

Community meals and social supports for older people.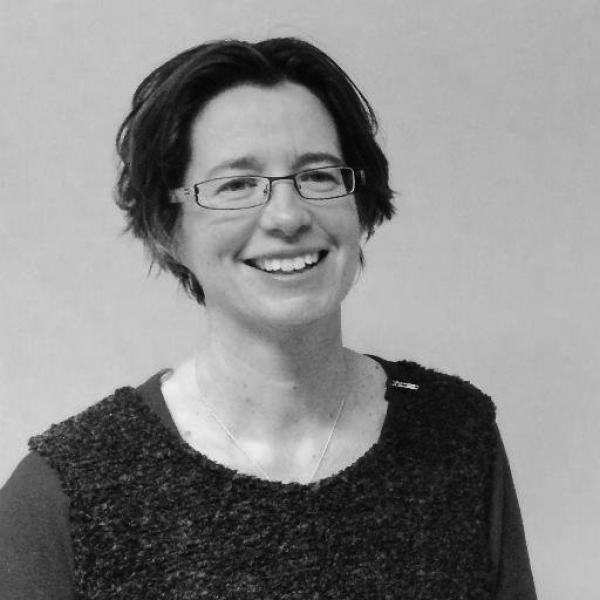 SUZANNE KEATINGE, Dóchas
Suzanne is the CEO of Dóchas. She joined the organisation in February 2016. She is an experienced senior international development practitioner with over fifteen years' experience in the sector. Suzanne previously worked with Plan International Ireland as Head of Programmes. Prior to that she served as Trócaire's Regional Manager for Asia, with a focus on governance, gender and humanitarian programming in Myanmar, Cambodia, Timor-Leste, India and Pakistan.  She has also worked with the United Nations in Iran and Somalia. Suzanne holds a Master's Degree in African Politics from SOAS University of London and a Master's Degree in History from Cambridge University. She is married, with two children.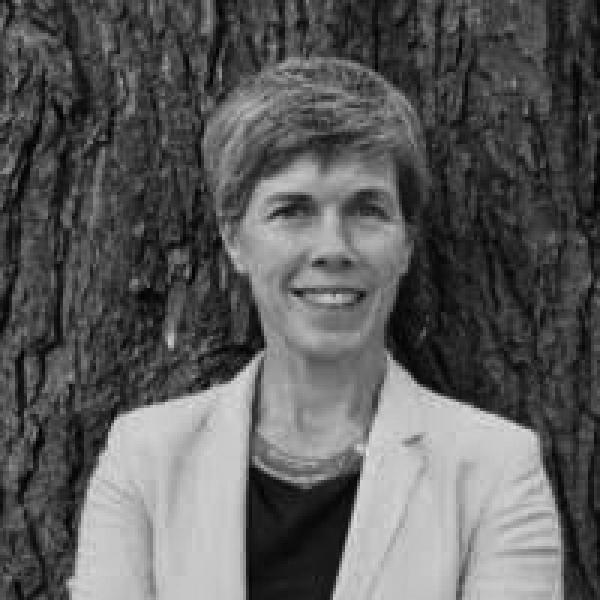 GRAINNE KELLIHER, Airfield Estate
Gráinne is CEO of Airfield Estate, a not for profit Educational Farm, Gardens and Research Base for Agriculture. Grainne joined Airfield in January 2014, having spent 20 years in the corporate world. Today, the 38-acre estate is a fitting tribute, pushing the boundaries of what agricultural land can achieve and finding innovative ways to use the original family home, gardens, and award-winning restaurant to surprise and delight people of all ages.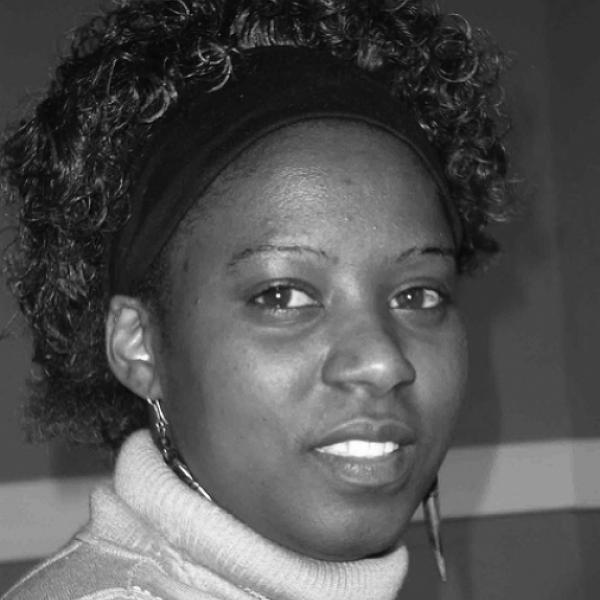 SALOME MBUGUA, AkiDwA
Salome is the founder of AkiDwA (The Migrant Women's Network Ireland) and works as the Head of Operations and Strategy with the organisation. She is a Commissioner with the Irish Human Rights and Equality Commission and has over 20 years' experience of working with under-represented groups in particular women, children, and the youth, in Africa, Europe and internationally. She is involved with various Government departments in Ireland in development of policies and currently chairs the working group developing Ireland 3rd National Action Plan on Women Peace and Security overseen by the department of Foreign Affairs. Salome is the chairperson of European Network of Migrant Women and sits on the EU Expert group on Economic Migration. She holds a master degree in Equality Studies from UCD and is currently in her final year undertaking PHD on integrating women into peace building, a case study of North Kivu, DRC.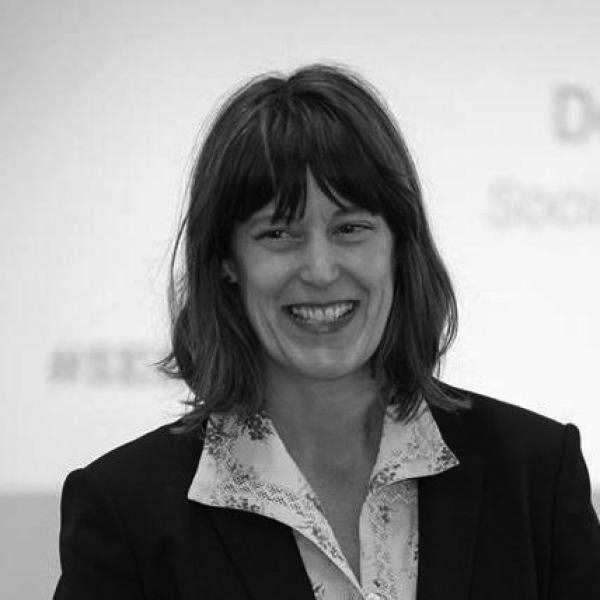 DEIRDRE MORTELL, Social Innovation Fund Ireland
Created by Government to fill the gap on funding innovation in the non-profit sector, Social Innovation Fund Ireland's purpose is to find and back innovative solutions to critical social issues in Ireland. Deirdre has built Social Innovation Fund Ireland from the ground up and is also CONNECT's Social Entrepreneur in Residence. She has twenty years' experience of changing the world one step at a time. Sometimes by leading and sometimes by contributing in a team setting to delivering high growth or a step change in impact in Ireland's leading non-profit organisations. Deirdre has been CEO of ONE Foundation, held senior roles in fundraising & communications in Oxfam and Barnardos, and held multiple Board directorships.  Uniting all this is Deirdre's passion for social change, both globally and locally in Ireland, and the power both of philanthropy and the ordinary citizen to change things – often faster than we think.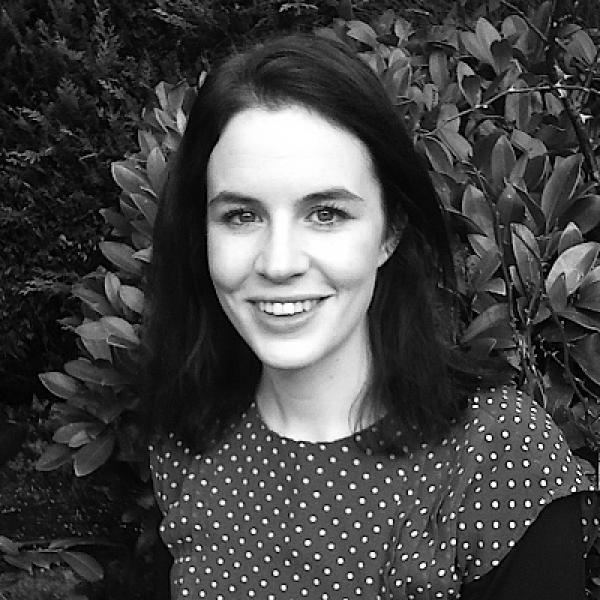 AOIBHEANN O'BRIEN, Foodcloud
Aoibheann is Chief Executive Officer of FoodCloud Hubs and Co-founder of Dublin based social enterprise, FoodCloud, connecting food businesses with surplus food to nearby charities that need it through a smartphone app and website.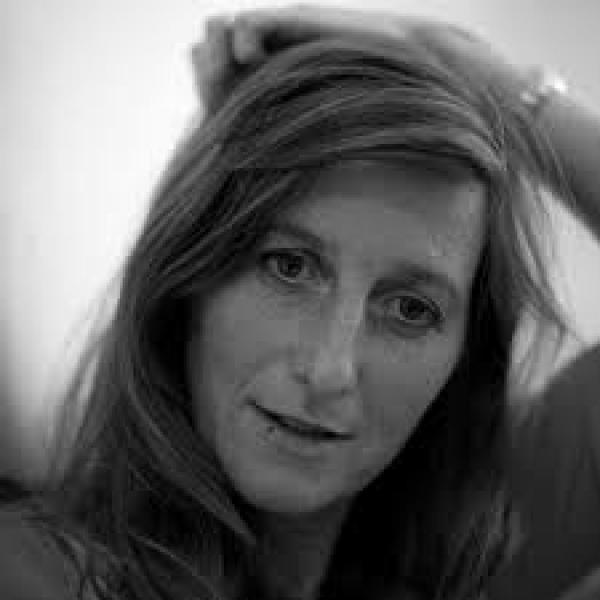 SIOBHÁN O'DONOGHUE, Uplift
Siobhán is Director of UPLIFT, Ireland's fastest growing multi-issue campaign organisation. Siobhán has been a community worker and social justice activist for many years. Her experience ranges from community and youth work, to national policy advocacy and campaigning. She has a particular interest in economic justice, women's equality, anti-racism, and workers rights. From 2002 to 2014, Siobhán was the Director of the Migrant Rights Centre Ireland. In 2012, Siobhán completed an M.A. in Applied Social Studies in NUI Maynooth. Prior to qualifying as a community and youth worker, she trained to be a nurse. In 2010 she was awarded the Captain Cathal Ryan Scholarship for Social Entrepreneurship.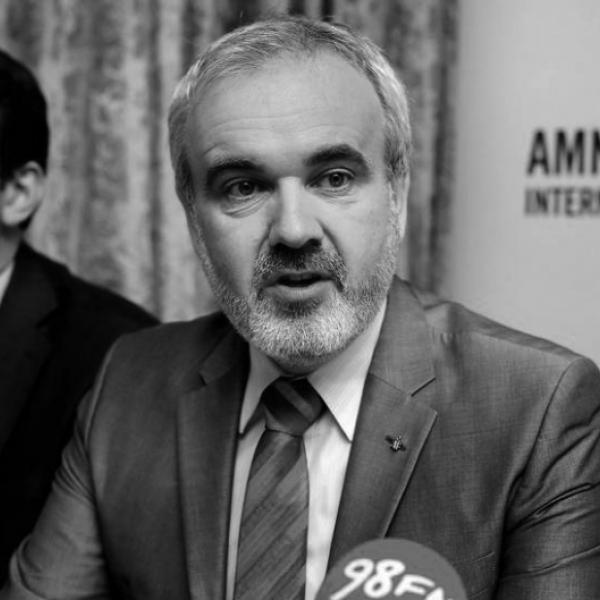 COLM O' GORMAN, Amnesty International Ireland
Colm is the Executive Director of Amnesty International Ireland. He is the founder and former Director of One in Four, the national non-governmental organisation that supports women and men who have experienced sexual violence. He was instrumental in the establishment of the Ferns Inquiry, the first state investigation into clerical sexual abuse. Prior to his role with One in Four Colm worked as a psychotherapist in his own practice in London. He has made a number of documentary films, including the BAFTA awarding winning "A Family Affair" (2000). In 2005, Colm  helped to establish Gorey Educate Together National School. Colm was one of the lead campaigners in the Marriage Equality Referendum held in May 2015. He was appointed as an Irish Senator in May 2007. He is a regular media commentator and contributor, essayist; writing and speaking extensively on social justice and human rights. He is also the author of a best-selling memoir.
More speakers will be announced soon.
---
---