Summit 2019

---
Powering the Future of Civil Society
23 May 2019
Croke Park Conference Centre
A strong, engaged and active civil society has never been more essential...
From climate change, the housing crisis and long waiting lists for health and social services to skills shortages, global inequality and Brexit -  you'll find a charity, community and voluntary group or social enterprise supporting people and advocating for change. Yet, our sector can do so much more!
Summit 2019 focused on how we can promote innovation in the community, voluntary and charity sector to unlock a brighter future for all. We brought together 36 top speakers and over 500 delegates to discuss our sector's biggest challenges.
A wealth of ideas and proposals sprung from a series of lively panel discussions. Peruse the agenda below to access videos, presentations and blogs.
---
PROGRAMME
Click on any item to view programme details, videos and to access the presentations. 
Registration, expo and networking 
Facilitator: Noeline Blackwell

, Dublin Rape Crisis Centre
Kevin McCarthy, Department of Rural and Community Development
Oonagh Buckley, Department of Justice and Equality
Jane Grimson, Independent Review Group on the role of Voluntary Organisations
Helen Martin, Charities Regulator
Deirdre Garvey, The Wheel
Jane-Ann O'Connell, Sláintecare Programme Implementation Office
The community, voluntary and charity sector is transitioning through a period of change which creates an opportunity to unlock its potential. The opening session of Summit 2019 will bring together representatives of key government departments and agencies for a wide-ranging discussion around the role of community and voluntary organisations, and how the sector can benefit  from a range new plans and strategies that are currently being developed by various government departments and agencies. 
In 2019, we have seen or will see 
the publication of the report of the 

Independent Review Group examining the Role of Voluntary Providers in Publicly Funded Health and Personal Social Services

 (DoH)
publication of the state's first 

Strategy for Social Enterprise

 (Department of Rural and Community Development)
publication of the State's 10 year strategy to support the community and voluntary sector (Department of Rural and Community Development)
full roll-out of the Tusla 

Commissioning Strategy

 
progress towards compliance by charities with the full requirements of the Governance Code for Charities (Charities Regulator), and
progress on the implementation of the recommendations in the 

Slaintecare

 Report.
The future of most organisations in the sector will be shaped by one or other of these reports, plans, strategies and processes. Many will be shaped by more than one, and some organisations will be shaped by all of these developments. Bringing coherence to these very positive developments will enable society to benefit to the maximum from the potential in our community and voluntary sector, but achieving such coherence will also pose a challenge for both the sector and the relevant departments and agencies."
Join us for refreshment and networking in the expo area.
Delegates can attend any one of the following sessions. Each session will include inputs from an expert panel and an Q&A session.
SESSION 1 - PROTECTING CIVIL SOCIETY'S VOICE
Chair: Liam Herrick, Irish Council for Civil Liberties
Siobhan O'Donoghue, Uplift
John Devitt, Transparency International Ireland
Colm O'Gorman, Amnesty International Ireland
Civil society organisations play many roles in our democracy, and advocating for change is one of the most important.  It is through participation in civil society groups that people participate in shaping our collective future - so ensuring the freedom of civil society organisations to advocate is critical for our democracy to thrive. Yet there are concerns that electoral processes are being undermined by social media manipulation and by unaccountable money. How can we ensure that initiatives designed to protect our electoral system – such as the Electoral Acts, and proposals to regulate political advertising – don't undermine civil society voice?  Is civil society voice under threat?  How can a balance be struck that ensures electoral processes are free from interference and manipulation by unaccountable forces and ensures the freedom to advocate?
SESSION 2 - RISING TO THE SDG CHALLENGE
Chair: Suzanne Keatinge, Dochas
Niamh Garvey, Trocaire
Oisin Coughlan, Friends of the Earth Ireland
Salome Mbugua, Akidwa
Dr. Sean Healy, Social Justice Ireland
Dr. Vincent Caragher, Trinity College Dublin
The UN's Sustainable Development Goals (SDGs) represent a comprehensive attempt at international collaboration to ensure a fair and sustainable future for all. Achieving the goals will involve behavior change by all - governments, markets, communities and citizens.  The goals do not only apply to developing countries – but to all countries, including Ireland.  To succeed, the SDGs will have to be stitched into all government plans and strategies, and leadership will be required in communities to find and apply new sustainable ways of doing things and making things and using things. How is Ireland doing in the SDG challenge?  Are the goals we have set for ourselves ambitious enough?  What can we all do to support the attainment of the SDGs and ensure the survival of our planet?
SESSION 3 - SOCIAL ENTERPRISE: A NEW WAY OF THINKING
Chair: Grainne Kelleher, Airfield
Aoibheann O' Brien, Food Cloud
Deirdre Mortell, Social Innovation Fund Ireland
Andrew Forde, Dept. of Rural & Community Development
Social enterprises are community based organisations, voluntarily governed, that look to earn a contribution to the cost of their work through trading in goods or services.  The spectrum of social enterprise is very broad running from highly commercial enterprises that operate on a not-for-private-profit basis (including the work of social entrepreneurs) all the way to organisations funded from the public purse that engage in some trading activity to supplement their incomes. Many social enterprises face particular challenges with regard to registering (or not) for VAT; securing charitable status; and meeting Revenue requirements re carrying surpluses.  This workshop will set out the current policy context for social enterprises and discuss how the way can be cleared for social enterprises to thrive.
SESSION 4 - ACCOUNTABILITY AND AUTONOMY: GETTING THE BALANCE RIGHT
Chair: Jackie Horan, Cope Galway
Mo Flynn, Rehab Group 
Bernard O'Regan, Western Care Association
Tim O'Donohue, KDYS
Many community and voluntary organisations perform key roles in Ireland's health, social and community services. Thousands of organisations are funded by the HSE and thousands more by Tusla, the Department of Education and others. Recent years have seen a change in the allocation of funds by departments and agencies, with more use of contracts and commissioning processes, with highly specified service outcomes.  These changes have resulted in an increase in compliance and reporting requirements and a felt reduction in the autonomy of organisations to respond flexibly to need in their communities. The requirement to account for public funds is accepted by all – but can we find better ways to collaborate and work together in partnership to better meet the needs of the people and communities we serve?
Join us for lunch, the expo and networking.
Join one of four practice-focussed seminars on how you can prepare your organisation for the challenges of tomorrow. Featuring practitioners and expert speakers sharing their experiences, case studies and examples of best practice on topics such as talent management, global risk, governance and digital transformation.
Nurturing Our Future Leaders




Exploring how we can create a working environment that attracts and retains the brightest talents to take on the next set of challenges for the sector.

 

Host: Derek McKay, Adare 

Panellists: 
Sharon Hughes (DIT SU); Adrian McCarthy (For Purpose/2into3); Yvonne McKenna (Gaisce) 

Where is the Digital Leadership?




Exploring why and how senior management and nonprofit boards need to embrace digital transformation. 

Host: Darragh Doyle, (EPIC The Irish Emigration Museum)

Panellists: 
Tom O'Sullivan (Irish Computer Society); Liz Waters (An Cosán); Wayne Murray (Audience); Eamon Stack (Enclude)

We Need to Talk About Board Diversity




Strengthening your board by placing diversity at the heart of board renewal.

Host: Mary Cunningham, NYCI

Panellists: 
Gillian Harford (30% Club Ireland); Doris Abuchi-Ogbonda (New Communities Partnership); Michael White (Spunout)

From Slowbalisation to the Cashless Society – What's Around the Corner?


From global risks to local opportunities, find out what will be shaping agendas and budgets over the coming years.

Host: Denise Charleton

Panellists: 
Stefan Iszkowski (EU Commission); Charles Mesquita (Quilter Cheviot); Dr. Shana Cohen (TASC); Averil Power, (Irish Cancer Society)
 
The Wheel is celebrating 20 years of working together with our members to promote a thriving community and voluntary sector at the heart of a fair and just Ireland. Join us for a very special keynote address, a drinks reception, music and memories.
---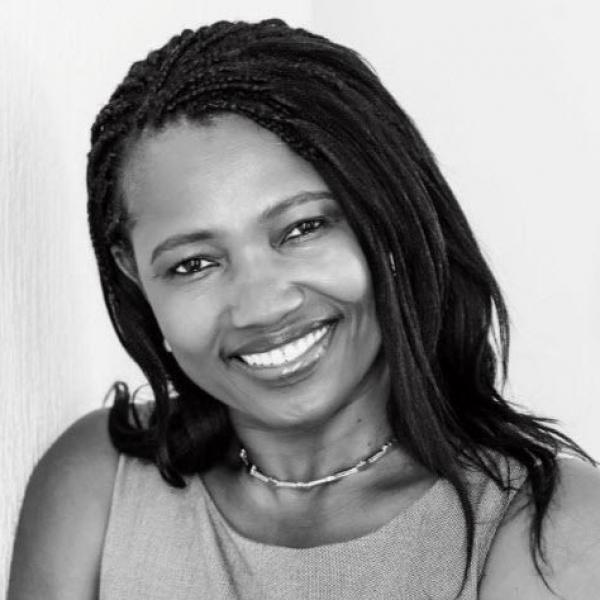 DORIS ABUCHI-OGBONDA, New Communities Partnership
Doris Abuchi-Ogbonda is Project Coordinator for New Communities Partnership, an independent national network of more than 150 immigrant-led groups comprising 65 nationalities with offices in Dublin and Cork with outreach to other cities.
Doris's areas of specialization include Ethnic Communities Development, Cultural Advocacy & Mediation, Court advocacy, Designing and Delivering Culturally Sensitive Workshops to Voluntary sectors and Professionals meetings. She provides expert support to courts, NGOs, and Government Agencies like Tusla-Child and Family Agency. She holds a Degree in Law from The Nigerian Law School and a Masters in Community and Youthwork from the University of Maynooth.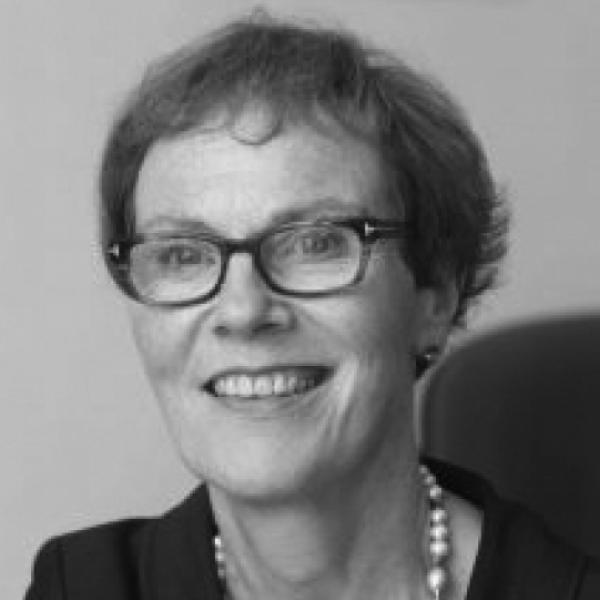 NOELINE BLACKWELL, Dublin Rape Crisis Centre
Noeline is a human rights lawyer and Chief Executive of the Dublin Rape Crisis Centre. The Centre's mission is to prevent the harm and heal the trauma of sexual violence. She has previously worked as the Director of FLAC, the Free Legal Advice Centres and as a solicitor in private practice. She has served as a member of the Commission on the Future of Policing and the Citizens Information Board, as well as on a number of NGO boards.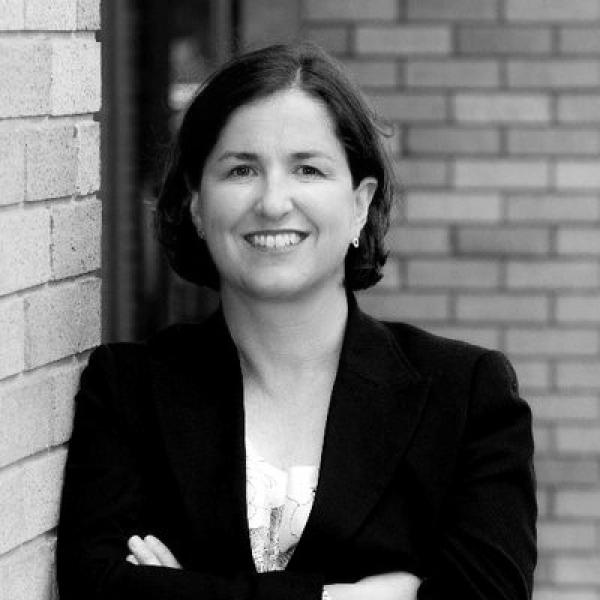 OONAGH BUCKLEY,  Dept of Justice
Oonagh Buckley was appointed as the Deputy Secretary General of the Department of Justice and Equality on 1 November 2018. In her role as Deputy Secretary General, Oonagh is responsible for Civil Law and Equality, which includes immigration, integration, Courts and equality matters.
Oonagh's previous position prior to taking up her new role as Director General of the Workplace Relations Commission. Oonagh had previously worked in the Department of Public Expenditure and Reform, as well as in the Department of the Environment and Department of Foreign Affairs.

She holds a BCL; a LLM in Comparative European Law; a MA in European Studies; and was called to the Bar in 1996. In 2018 she completed an MSc in Business from UCD Smurfit School of Business and In 2017 she was appointed an adjunct Professor in Law at UCC.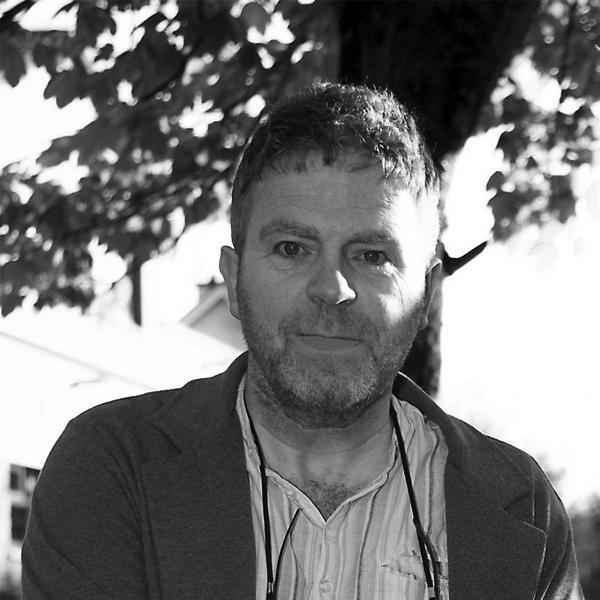 VINCENT CARRAGHER, TCD
Vincent works to improve the sustainability of communities, groups, individuals and stakeholders. He has worked with communities across Europe and significant numbers in Ireland. He has helped foster and maximise the sustainability of many of Ireland's leading community-projects such as Templederry Windfarm, Drombane Upperchurch, Cloughjordan ecovillage and Inis Mor Island, examples can be found on the Spark Change website.

Vincent's co-creation research has just recently been nominated by the Japan based Institute for Global Environmental Strategies and the Stockholm Environment Institute as a blueprint for sustainability transition across the globe.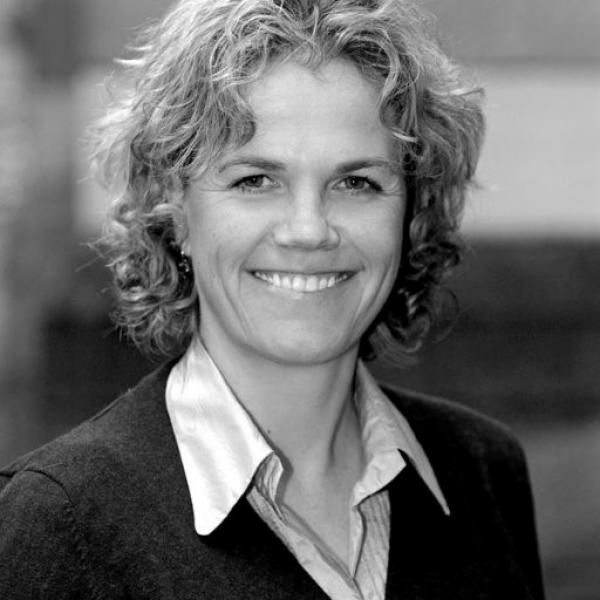 DENISE CHARLTON
Denise Charlton is a non-executive director, working with organisations on strategic management, organisational development, leadership development and professional/ team coaching. She helps identify strategic opportunities and works with clients to develop a clear vision of what can be achieved. She provides project planning and management, team and leadership development and the use of strategic communications. She has a keen interest and advises national and internationally in the areas of migration and integration, anti-discrimination and diversity, LGBT rights, gender equality, with a specific focus on gender-based violence. Denise has been doing mentoring and coaching work for some years. She trained as an Executive Coach with the Irish Management Institute/UCC (postgraduate level), is in a coaching supervision programme, a member of the European Mentoring and Coaching Council (EMCC) and the Association for Coaching. Denise works with executives, managers, entrepreneurs and professionals in business, private and Ngo sectors. She specialises in leadership, positive psychology and emotional intelligence.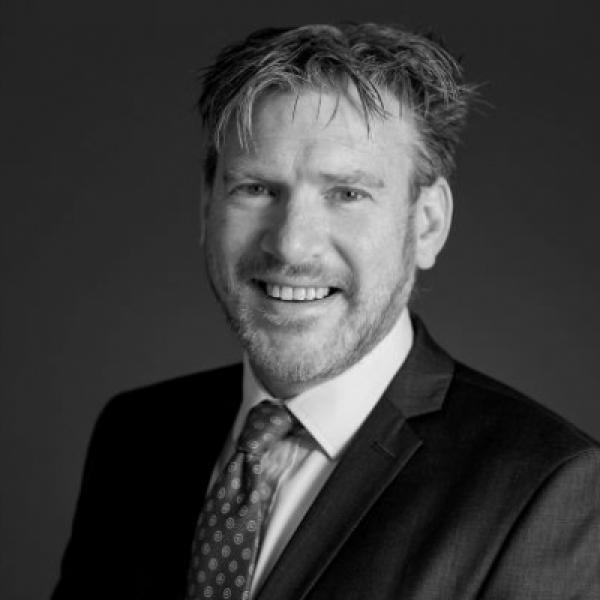 IVAN COOPER, The Wheel
Ivan is Director of Public Policy at The Wheel. He is responsible for progressing The Wheel's policy positions on crosscutting issues affecting the community and voluntary sector, such as charity regulation, funding the sector, encouraging active-citizenship, quality standards and raising awareness of the role and significance of the sector. He represents The Wheel on a range of fora, national and international, and also act as one of The Wheel's lead trainers in the areas of governance, strategic leadership and demonstrating impact. I work regularly with boards of community and voluntary groups about their governance and trustee responsibilities. He holds a MBA from Smurfit Business School, a Diploma in Development Studies, and a primary degree in psychology and philosophy from UCD.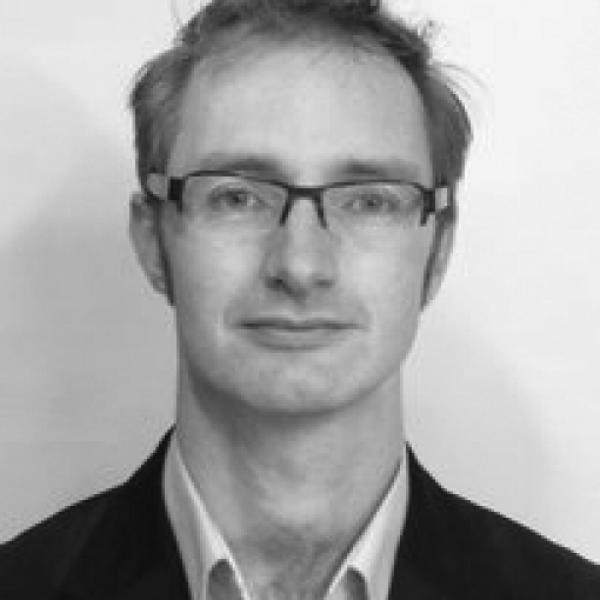 OISIN COGHLAN, Friends of the Earth Ireland
Oisin has been Director of Friends of the Earth Ireland since 2005. He co-founded the Stop Climate Chaos coalition in 2007, leading the 8-year campaign which culminated in the passing of the Climate Action and Low Carbon Development Act in December 2015. Co-founder of the Environmental Pillar in 2009, Oisín was recently re-elected to the Pillar's steering committee. Oisín worked for 10 years in the areas of overseas aid and human rights. He was the founding coordinator of the Latin America Solidary Centre in 1996, worked as a community organizer among immigrant banana workers in Belize, and became the Fresh Fruit Manager for Fairtrade Labelling Organizations International in Bonn. In 2002 he to become head of policy for Christian Aid Ireland, working on trade justice, aid policy and Israel/Palestine. His primary degree was Sociology and Political Science in TCD and he has a Masters in International Relations from DCU.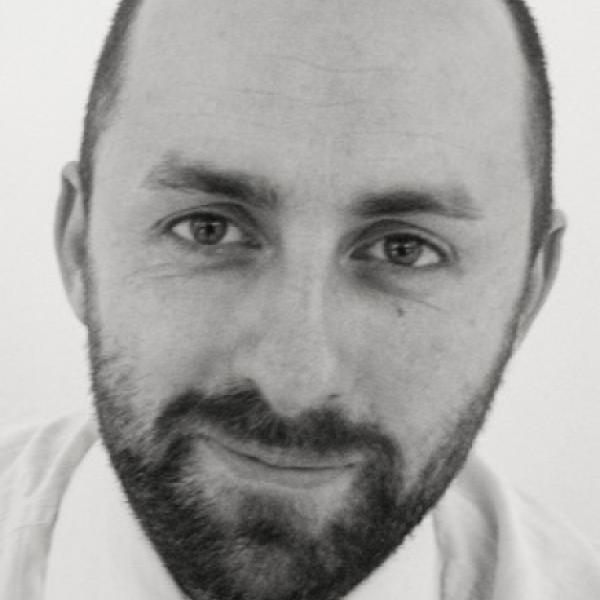 JOHN DEVITT, Transparency Ireland
John is an ethics and communications specialist by training. He holds a first-class Masters degree in Ethics from Dublin City University, is a graduate of European Studies at the University of Limerick and the Public Relations Institute of Ireland. John founded Transparency Ireland Ireland in 2004 and has led TI Ireland's whistleblowing research and support programme for the past nine years. He is author or researcher on numerous reports and guidance on the topic of whistleblower protection, ethics and anti-corruption standards, and has advised the Irish Government, United Nations, Council of Europe, and European Commission amongst others on whistleblowing legislation and procedures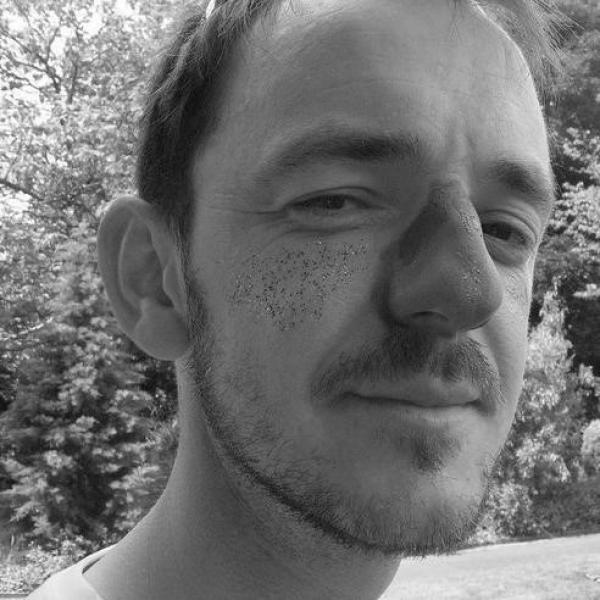 DARRAGH DOYLE, EPIC The Irish Emigration Museum
Darragh Doyle is one of Ireland's more prolific and respected social media strategists. He consults primarily with Irish arts, charity, community, culture, events, social enterprises, theatre and tourism initiatives around communication involving social media.
He works as Head of Communications at EPIC The Irish Emigration Museum, CHQ, as well as giving online time to organisations including Social Entrepreneurs Ireland, the London Irish Centre, Inner City Helping Homeless, Inspirefest, Zeminar and the London St Patrick's Day Festival.

Using email, Twitter, Facebook, Instagram, blogs, podcasts, gifs and videos, Darragh finds ways to use the internet to help you find out about interesting projects, ideas and events. He looks after the @ireland account on Twitter and helps with the Irish Bloggers Facebook Group, the largest and most useful blogger community in Ireland.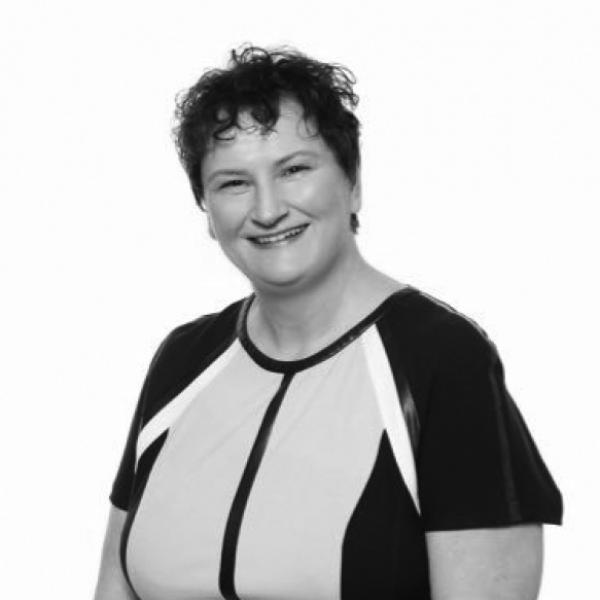 MO FLYNN, Rehab Group
Mo is currently chief executive of Rehab Group. She formerly held the post of CEO for Our Lady's Hospice and Care Services in Dublin for eight years. Mo has held a range of senior management posts in health and community services in Ireland, the UK and Australia, including HSE national manager for older people. She has significant experience of providing quality services and leading change, innovation and strategic development. She is a board member of CORU, the regulator for health and social care professionals and past President of the Irish Gerontological Society.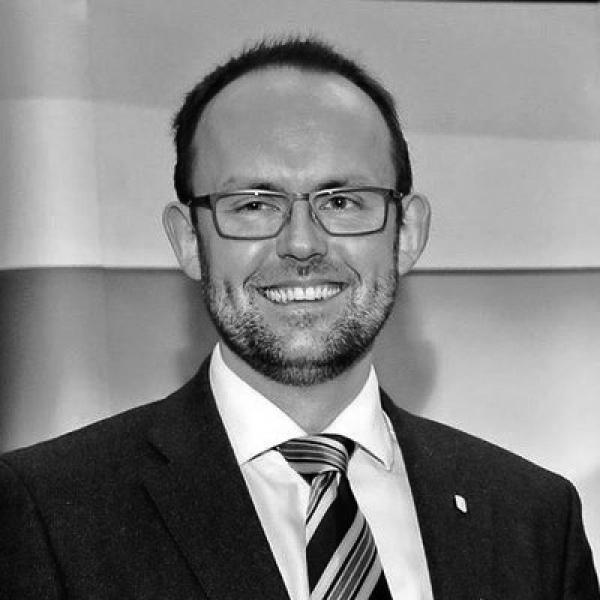 ANDREW FORDE, Department of Rural and Community Development
Andrew is responsible at Principal Officer level for monitoring the implementation of the Action Plan for Rural Development and for the next phase of rural strategy development. He also manages the preparation of the National Social Enterprise Policy and oversees its implementation.  He is an international human rights law, governance and political affairs specialist with over thirteen years of progressively senior experience in the non-governmental, international and national human rights structures, as well as in the private sector. Andrew's expertise centres on human rights, political and electoral processes in Europe and rights protection in contested territories/areas of limited statehood. His senior management portfolio includes having led teams and implemented human rights, rule of law and governance programmes in complex operating environments including Kosovo, Bosnia and Herzegovina, India and Dominican Republic. Andrew is a former Director/board member of Ireland's human rights watchdog, the Irish Council for Civil Liberties (ICCL), and former member of the Research and Policy sub-committee.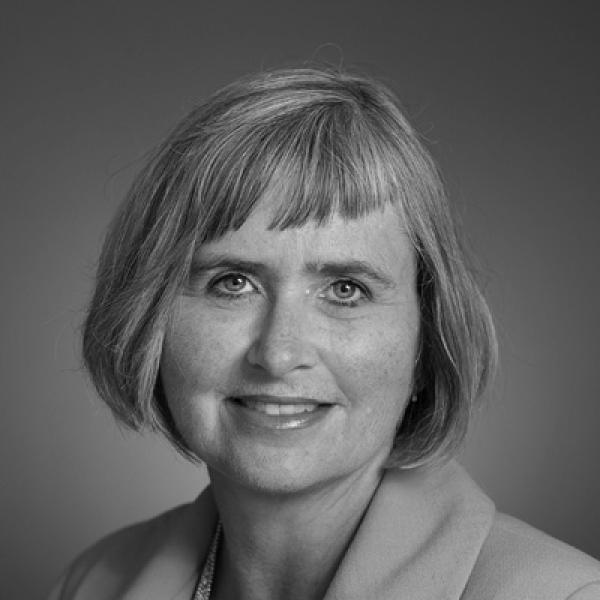 DEIRDRE GARVEY, The Wheel
Deirdre Garvey is the founding Chief Executive Officer of charitable nonprofit The Wheel. Her most recent appointments include: the Charity Regulator's Advisory Group for the Charities Governance code (2018), the Strategy Implementation Advisory Group for the National Women's and Girl's Strategy (ongoing), the Charity Regulator's consultative panel on the Regulation of Fundraising (2016), the Working Group on Citizen Engagement in Local Government (2013/2014). Prior to joining The Wheel, Deirdre was Director of Development (Fundraising) at Barretstown in Co Kildare where she worked for five years. Before moving into the community and voluntary sector, Deirdre worked in the private sector, holding several managerial posts in the hi-tech field in Germany. Having studied science for her Bachelors degree in 1986, she completed a Masters in Business Administration in 2003. She holds a Certificate in Charity Law, Trusteeship and Governance from the Law Society (2018).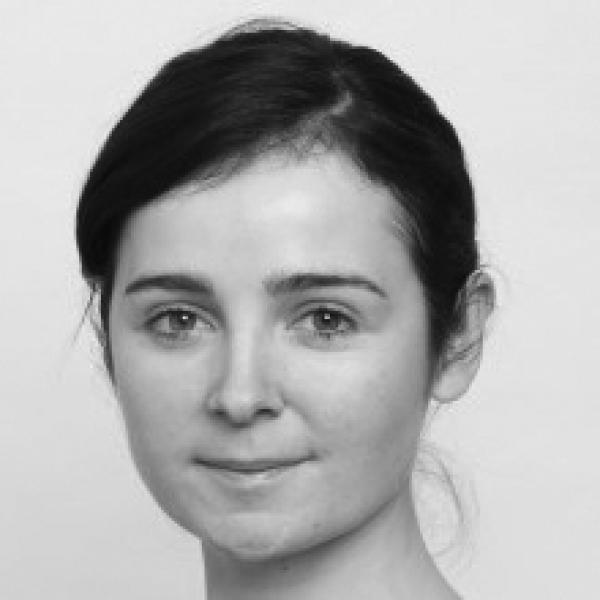 NIAMH GARVEY,  Trócaire
Niamh has worked in research, policy and advocacy for international development since 2000. She gained her MPhil in International Development from the Institute of Development Studies where she worked as a researcher and in communicating research for policy change. As a policy and advocacy officer in both Christian Aid and Trócaire she covered a range of briefs including Climate Justice, the Middle East, international trade and aid policy. She is currently Head of Policy and Advocacy for Trócaire.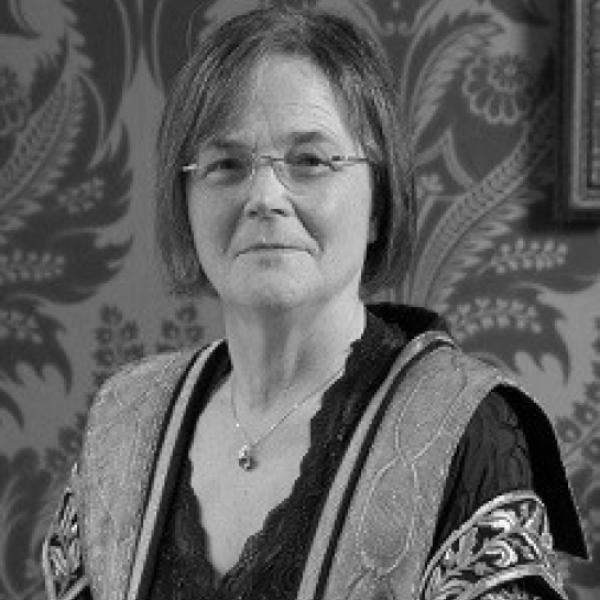 JANE GRIMSON
Professor Jane Grimson is a computer engineering graduate from the University of Dublin, Trinity College, and holds a Masters and Doctorate in Computer Science from the Universities of Toronto and Edinburgh, respectively. She returned to Trinity College as a lecturer in Computer Science in 1980, is a former Dean of Engineering and of Research, and served as Vice-Provost from 2001-2005. She is a Past-President of the Institution of Engineers of Ireland, the Irish Academy of Engineering, the Irish Computer Society, and the Healthcare Informatics Society of Ireland. She is a Fellow of the Royal Academy of Engineering, the Irish Academy of Engineering, Engineers Ireland, and the Irish Computer Society and a member of the Royal Irish Academy. From 2006 until her retirement in 2014, she was partially seconded to the newly established Health Information and Quality Authority, initially as Director of Health Information and subsequently as Acting Chief Executive. She was elected a Pro Chancellor of the University of Dublin in 2016. She was a member of the Board of Science Foundation Ireland, of the executive of the European Science Foundation and of the European Research Advisory Board. She also chaired the Irish Council for Science, Engineering and Technology from 2005 to 2010. She is currently a trustee of the Mary Robinson Foundation – Climate Justice – and chair of the Health Research Board. Jane was a member of the Independent Review Group, chaired by Catherine Day, to examine the role of voluntary organisations in publicly funded health and personal social services.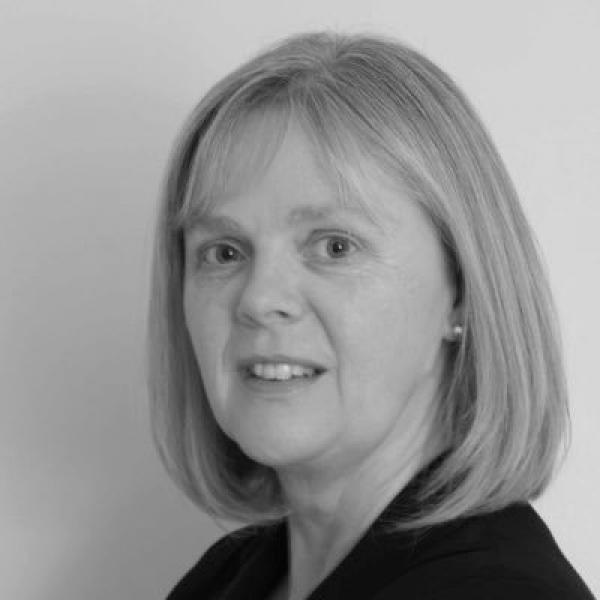 GILLIAN HARFORD, 30% Club Ireland 
Gillian Harford is the former Head of HR Strategy & Planning with AIB.  With a career spanning more than 35 years, she has been responsible for significant people change with particular focus on Culture, Career, Diversity and Agile Work.  Gillian is currently working on assignment as the Country Executive for the 30% Club in Ireland, helping to build their future strategy, sponsored by AIB Group. Gillian holds a BA, an MBA from Michael Smurfitt Business School UCD, and the Professional Diploma in Corporate Governance, UCD.  She is a member of the Institute of Directors, fellow of CIPD, a fellow of the Institute of Bankers and a member of the Board of Beaumont Hospital, Dublin.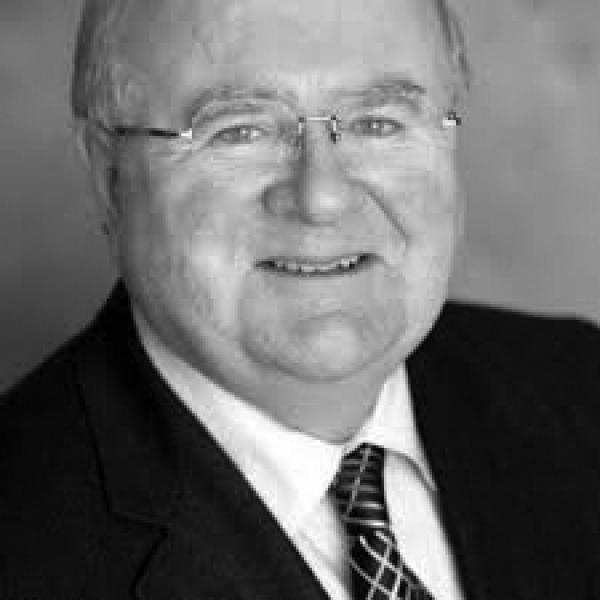 SEAN HEALY, Social Justice Ireland
Dr Healy is CEO at Social Justice Ireland, an independent think tank and justice advocacy organisation that advances the lives of people and communities through providing independent social analysis and effective policy development to create a sustainable future for every member of society and for societies as a whole.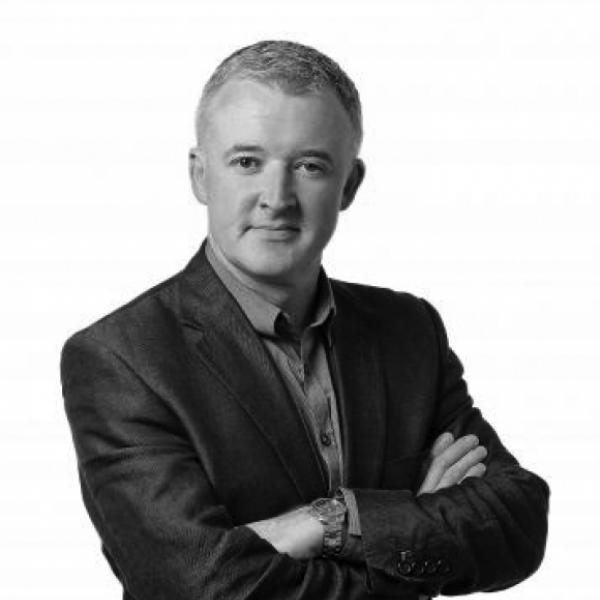 LIAM HERRICK,  Irish Council for Civil Liberties
Liam was appointed to Executive Director of the Irish Council for Civil Liberties (ICCL) in November 2016.  Prior to his appointment, he worked as Advisor to President Michael D. Higgins for almost three years. Liam was Executive Director of the Irish Penal Reform Trust (IPRT) between 2007 and 2014. He has also worked as the first head of legislation and policy at the former Irish Human Rights Commission and with the Law Reform Commission and the Department of Foreign Affairs. He is a member of the Irish Human Rights and Equality Commission (IHREC), a former Board member of the Children's Rights Alliance and the Minister for Justice and Equality's Strategic Review Group on Penal Policy (2012-2014). Liam graduated from University College Cork with a BCL and LLM and from University College Dublin with a Diploma in Human Rights Law.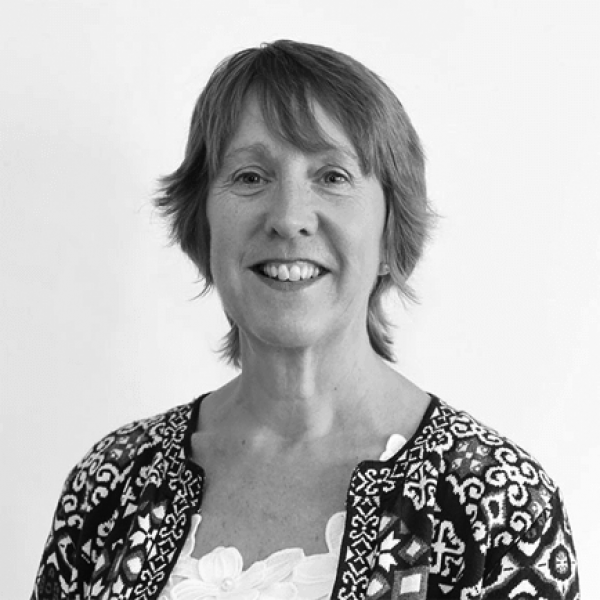 JACQUIE HORAN, COPE Galway
Jacquie has worked with COPE Galway for over 20 years, after working in the disability and mental health field. Jacquie is passionate about involving the whole organisation and the community of Galway towards achieving their vision.
COPE Galway is a local Galway charity that provides essential services to those isolated in our community. This includes:
Accommodation and support for men, women and families experiencing, or at risk of, homelessness

A refuge and outreach support for women and children affected by domestic violence

Community meals and social supports for older people.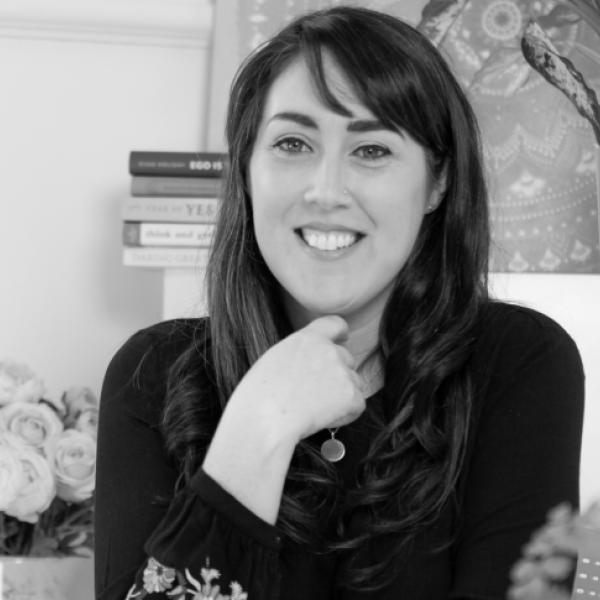 SHARON HUGHES, Dublin Institute of Technology Students Union
Sharon Hughes is the Chief Executive Officer of the Dublin Institute of Technology Students Union (DITSU CLG). With the recent establishment of the new TU Dublin, Sharon has been involved in the foundation of the Technological University Dublin Students Union, now the largest Students Union in Ireland, representing almost 30,000 students. 

Prior to her role as CEO, Sharon's background was in Events and Communications. She has over 10-years' experience working in youth-engagement and representation. As well as her full-time role, Sharon is also a qualified and practising Life, and Career Coach and Facilitator and Trainer. 
 Sharon is passionate about Leadership Development. Sharon delivers training workshops to participants on a variety of topics including Leadership, Public Speaking, and Project Management. She also provides workshops on 'soft skills', such as Managing Anxiety and Self-Management. She has worked with a number of organizations including; Women For Election, IMPACT, JobNet, DCU Socs, TEDx Ha'penny Bridge and the Wheel.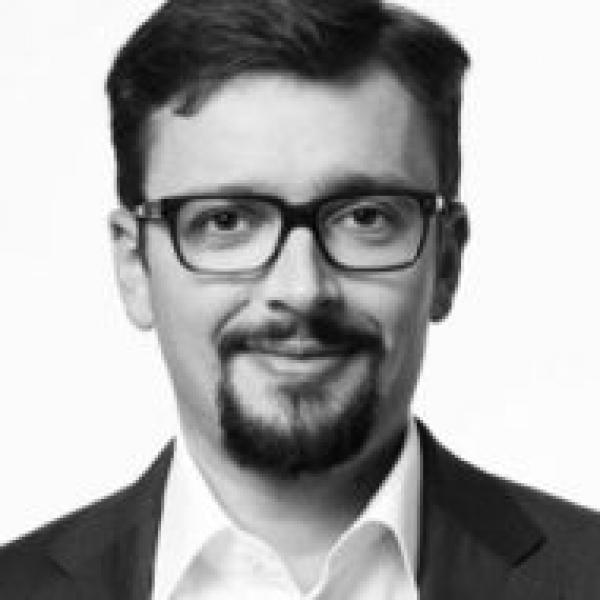 STEFAN ISZKOWSKI, European Commission
Stefan Iszkowski is an economist and sociologist, PhD. Policy Officer in the European Commission, Directorate-General for Employment, Social Affairs and Inclusion. Author of What do we need Europe for? and Victims of fate. Polish history told differently.

My main area of expertise is European Semester and in particular the implementation of the European Pillar of Social Rights through the Semester process.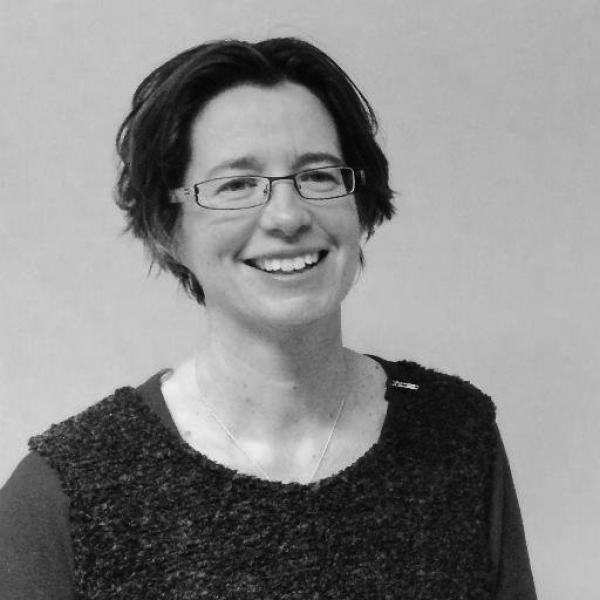 SUZANNE KEATINGE, Dóchas
Suzanne is the CEO of Dóchas. She joined the organisation in February 2016. She is an experienced senior international development practitioner with over fifteen years' experience in the sector. Suzanne previously worked with Plan International Ireland as Head of Programmes. Prior to that she served as Trócaire's Regional Manager for Asia, with a focus on governance, gender and humanitarian programming in Myanmar, Cambodia, Timor-Leste, India and Pakistan.  She has also worked with the United Nations in Iran and Somalia. Suzanne holds a Master's Degree in African Politics from SOAS University of London and a Master's Degree in History from Cambridge University. She is married, with two children.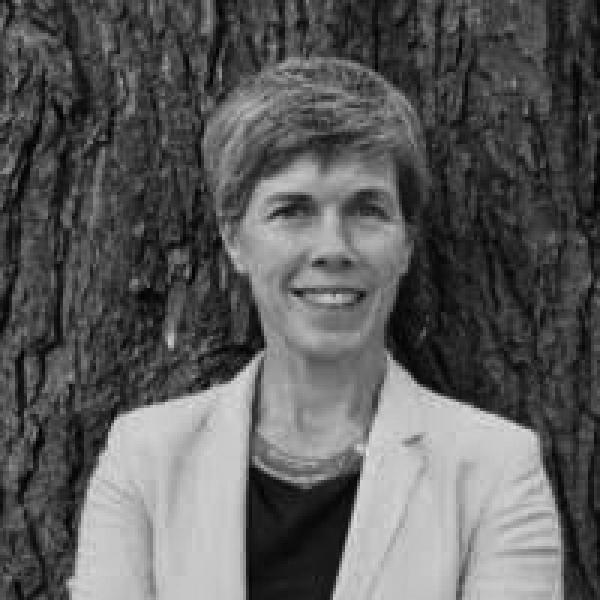 GRAINNE KELLIHER, Airfield Estate
Gráinne is CEO of Airfield Estate, a not for profit Educational Farm, Gardens and Research Base for Food & Agriculture. Airfields mission is 'to inspire and enable people to make better food choices', better for people, better for the planet and better for the pocket. Grainne joined Airfield in January 2014, having spent 20 years in the corporate world. Today, the 38-acre estate in Dundrum, Dublin encourages visitors to engage in a very hands-on way with food and aims to push the boundaries on all aspects of food sustainability.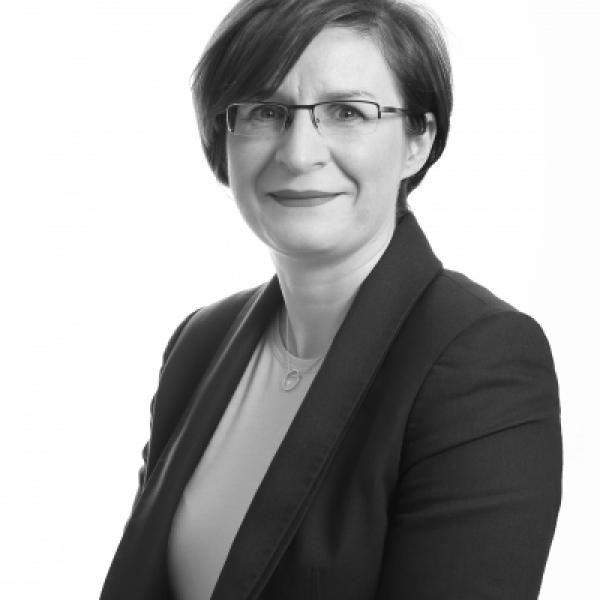 HELEN MARTIN, Charities Regulator
Helen was appointed interim Chief Executive on 30 October 2018. She joined the Charities Regulator as Director of Regulation in March 2017. Helen is a solicitor and previously worked in the Office of the Attorney General. Helen also worked in the private sector for over 10 years and during that time worked as a senior associate in the Regulatory and Competition law unit of a large firm and as an in-house legal and regulatory adviser for two telecommunications companies. Helen holds a Barrister at Law Degree, a Bachelor of Civil Law Degree, a Postgraduate Diploma in Business Studies and a Postgraduate Diploma in EC Competition Law.
SALOME MBUGUA, AkiDwA
Salome is the founder of AkiDwA (The Migrant Women's Network Ireland) and works as the Head of Operations and Strategy with the organisation. She is a Commissioner with the Irish Human Rights and Equality Commission and has over 20 years' experience of working with under-represented groups in particular women, children, and the youth, in Africa, Europe and internationally. She is involved with various Government departments in Ireland in development of policies and currently chairs the working group developing Ireland 3rd National Action Plan on Women Peace and Security overseen by the department of Foreign Affairs. Salome is the chairperson of European Network of Migrant Women and sits on the EU Expert group on Economic Migration. She holds a master degree in Equality Studies from UCD and is currently in her final year undertaking PHD on integrating women into peace building, a case study of North Kivu, DRC.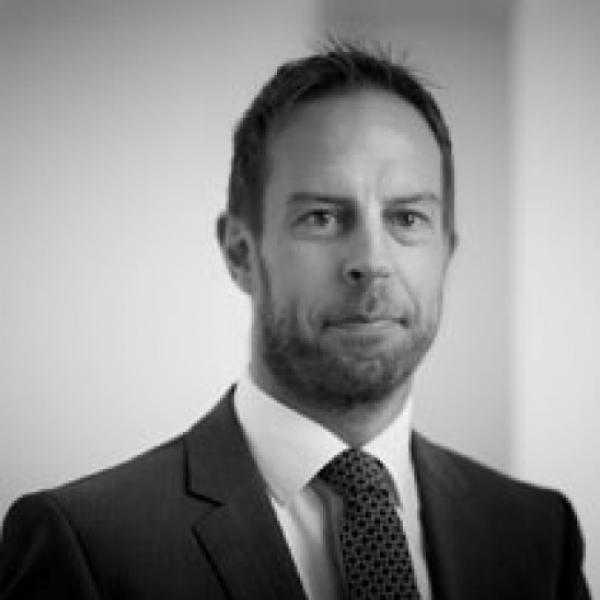 DEREK MCKAY, Adare HRM
Derek McKay, BBS, Chartered MCIPD, is an experienced Human Resource and Employment Law practitioner who has worked extensively in the private, not-for-profit and public sectors.
Derek's role involves overseeing the HR and Employment Law support services provided to clients across a wide range of sectors by the team of consultants within Adare Human Resource Management. Derek regularly speaks at seminars for companies and associations throughout the country on HR and Employment related topics and contributes to numerous publications in this area also.
Prior to setting up Adare Human Resource Management in 2003, Derek worked in the Human Resource Departments in a number of multinational organisations.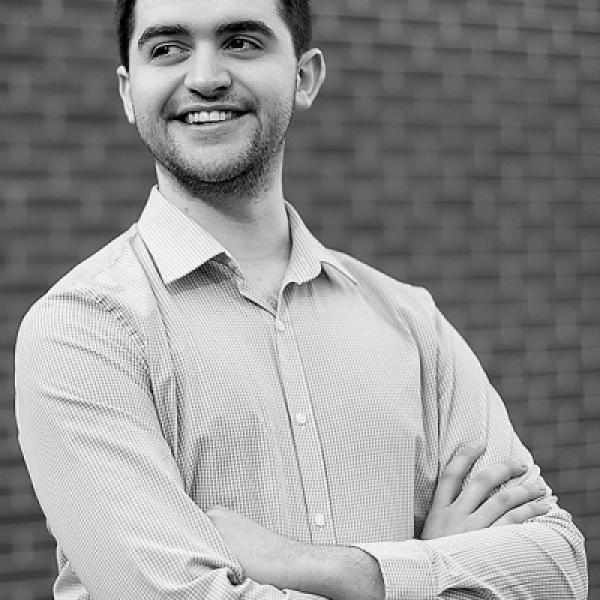 ADRIAN MCCARTHY,  For Purpose / 2into3
Adrian McCarthy is the Manager of For Purpose and is responsible for the programme's development and growth. Adrian holds a BA in Drama & English from University College Cork. He began working with 2into3 in 2016 and took on responsibility for the programme, successfully placing 8 graduate trainees into not-for-profit organisations over the course of 2017. Adrian identified the need for a more structured and large-scale programme with the ability to attract real attention. Inspired by the overwhelming desire from graduates for a career path into the not-for-profit sector, Adrian instigated the For Purpose concept in early 2018 and has been leading on the launch of the programme later that year.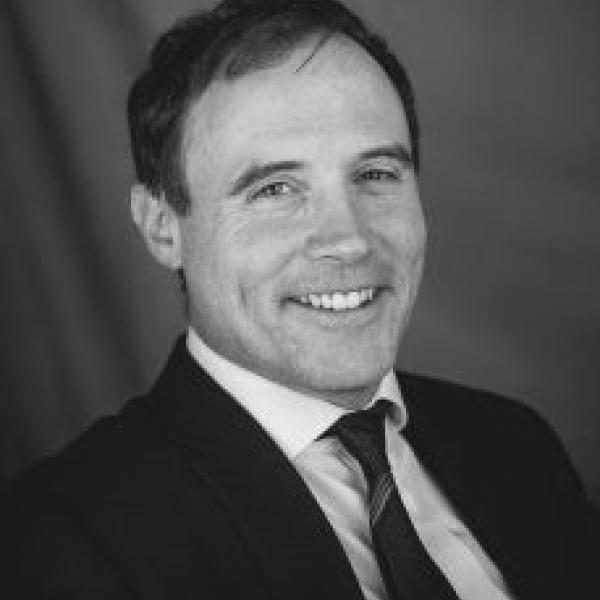 KEVIN MCCARTHY, Department of Rural and Community Development 
Kevin McCarthy was appointed Secretary General to the Department of Rural and Community Development in December 2017. Kevin was formerly Assistant Secretary at the Department of Education and Skills where he has most recently held responsibility for external staff relations and terms and conditions of employment, school transport, and curriculum and assessment policy. He held previous responsibilities at Assistant Secretary level for the Planning and Building and Higher Education Divisions in the Department.
Prior to his appointment as Assistant Secretary, Kevin served in the positions of Director, Ministerial Policy Adviser and Principal Officer in the Department of Education and Skills and held various responsibilities across the areas of Finance, Corporate Services, Central Policy and Higher Education. Before joining the Department of Education and Skills in 2002, Kevin worked in the Department of Health and in the health sector.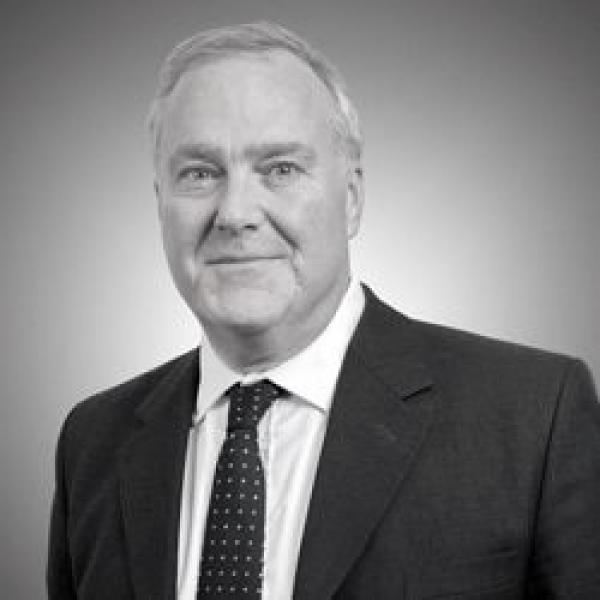 CHARLES MEQUITA, Quilter Cheviot
Charles joined Quilter Cheviot in 2017 with responsibility for developing the firm's specialist charity capability. Charles has 30 years' investment experience working for leading financial institutions including Newton, Rensburg Sheppards (now Investec Wealth & Investment) and latterly, Stanhope Consulting. Charles founded the Charities Property Fund, the first Common Investment Fund investing in UK commercial property and also established the first program focused on ongoing education for charity trustees.
Charles is a trustee of Bowel & Cancer Research, RL Glasspool, a charity which helps people step out of poverty, and PRISM, which helps to promote and to facilitate charitable giving in a flexible and efficient manner. Charles sits on the board of the Charity Investors' Group, a forum promoting greater understanding around investment.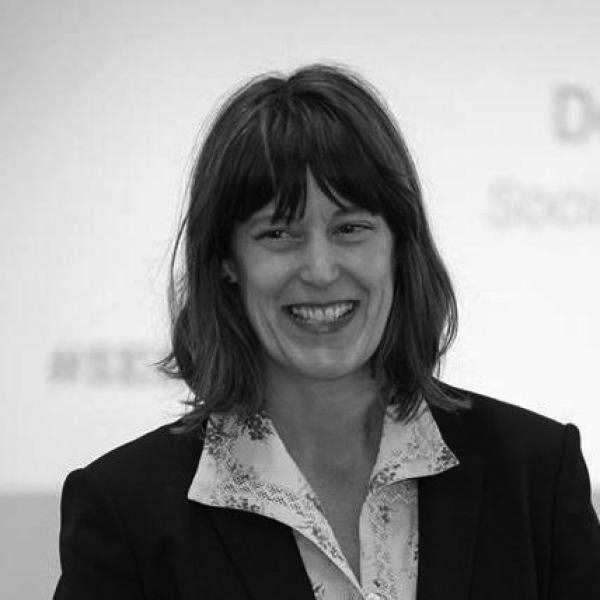 DEIRDRE MORTELL, Social Innovation Fund Ireland
Created by Government to fill the gap on funding innovation in the non-profit sector, Social Innovation Fund Ireland's purpose is to find and back innovative solutions to critical social issues in Ireland. Deirdre has built Social Innovation Fund Ireland from the ground up and is also CONNECT's Social Entrepreneur in Residence. She has twenty years' experience of changing the world one step at a time. Sometimes by leading and sometimes by contributing in a team setting to delivering high growth or a step change in impact in Ireland's leading non-profit organisations. Deirdre has been CEO of ONE Foundation, held senior roles in fundraising & communications in Oxfam and Barnardos, and held multiple Board directorships.  Uniting all this is Deirdre's passion for social change, both globally and locally in Ireland, and the power both of philanthropy and the ordinary citizen to change things – often faster than we think.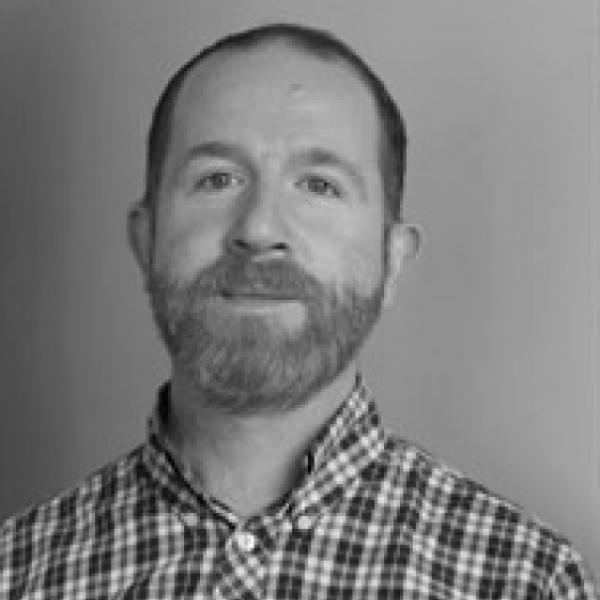 WAYNE MURRAY,  Audience Fundraising and Communications Ltd
Wayne has worked in the charity sector for over 19 years and has experience at SMT and trustee level across all fundraising, communication and brand disciplines. He has been particularly successful at building seamless, bespoke and multi-channel fundraising and communication strategies for charities both large and small.
Previous roles have included Head of Fundraising and Brand at Refugee Action, Head of Individual Giving at Amnesty International UK, Director of Fundraising and Communications at Prisoners Abroad and Client Services Director at the award-winning agency, Pure. Wayne now specialises in transformational change, product development and innovation. Stoically anti-guru, and still learning every day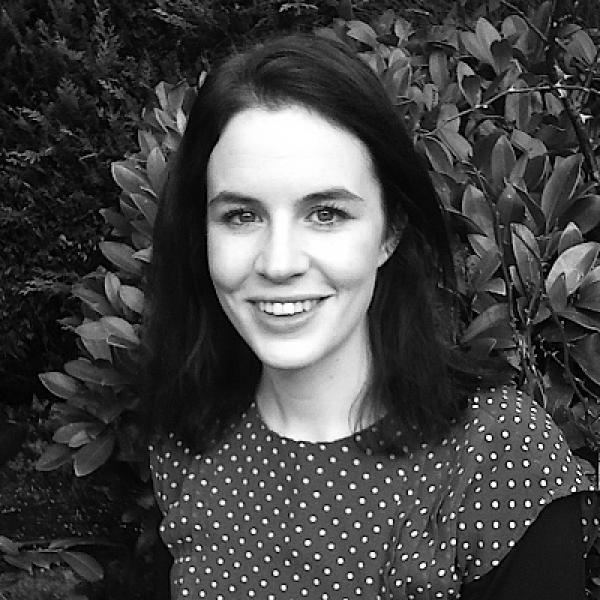 AOIBHEANN O'BRIEN, Foodcloud
Aoibheann is Chief Executive Officer of FoodCloud Hubs and Co-founder of Dublin based social enterprise, FoodCloud, connecting food businesses with surplus food to nearby charities that need it through a smartphone app and website.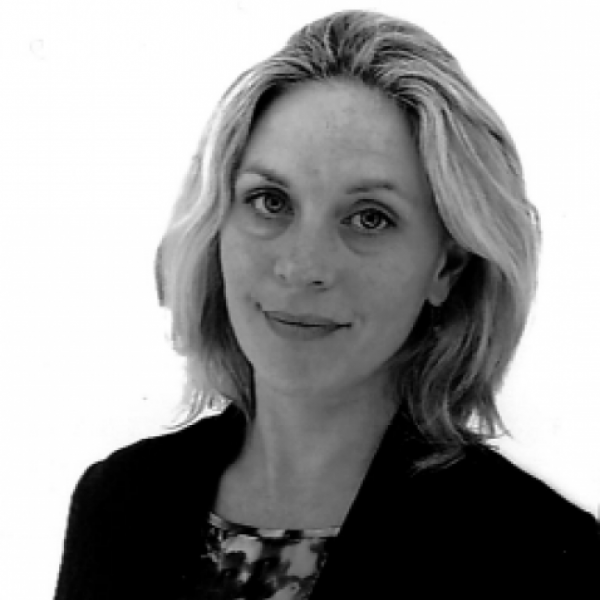 JANE-ANN O'CONNELL
Jane-Ann O'Connell joined the Department of Health in 2016 and worked in the Drugs Policy and Social Inclusion unit before moving to the Sláintecare Programme Implementation Office (SPIO).  SPIO has been established to support and drive the implementation of the Sláintecare vision by working in partnership with other agencies and key stakeholders. Prior to becoming a civil servant she taught and supervised students in Sociology and the wider social sciences, and also has a background working in the not-for-profit sector.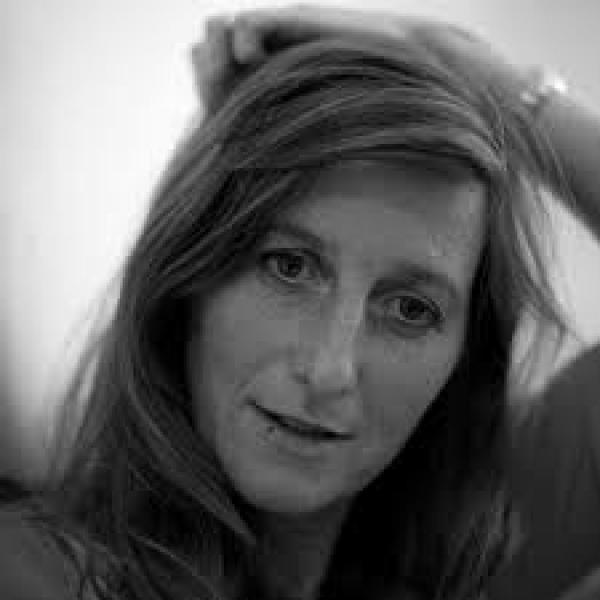 SIOBHÁN O'DONOGHUE, Uplift
Siobhán is Director of UPLIFT, Ireland's fastest growing multi-issue campaign organisation. Siobhán has been a community worker and social justice activist for many years. Her experience ranges from community and youth work, to national policy advocacy and campaigning. She has a particular interest in economic justice, women's equality, anti-racism, and workers rights. From 2002 to 2014, Siobhán was the Director of the Migrant Rights Centre Ireland. In 2012, Siobhán completed an M.A. in Applied Social Studies in NUI Maynooth. Prior to qualifying as a community and youth worker, she trained to be a nurse. In 2010 she was awarded the Captain Cathal Ryan Scholarship for Social Entrepreneurship.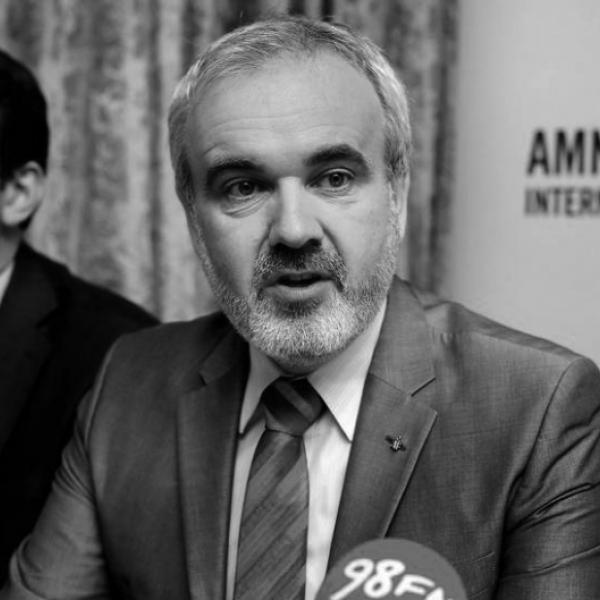 COLM O' GORMAN, Amnesty International Ireland
Colm is the Executive Director of Amnesty International Ireland. He is the founder and former Director of One in Four, the national non-governmental organisation that supports women and men who have experienced sexual violence. He was instrumental in the establishment of the Ferns Inquiry, the first state investigation into clerical sexual abuse. Prior to his role with One in Four Colm worked as a psychotherapist in his own practice in London. He has made a number of documentary films, including the BAFTA awarding winning "A Family Affair" (2000). In 2005, Colm  helped to establish Gorey Educate Together National School. Colm was one of the lead campaigners in the Marriage Equality Referendum held in May 2015. He was appointed as an Irish Senator in May 2007. He is a regular media commentator and contributor, essayist; writing and speaking extensively on social justice and human rights. He is also the author of a best-selling memoir.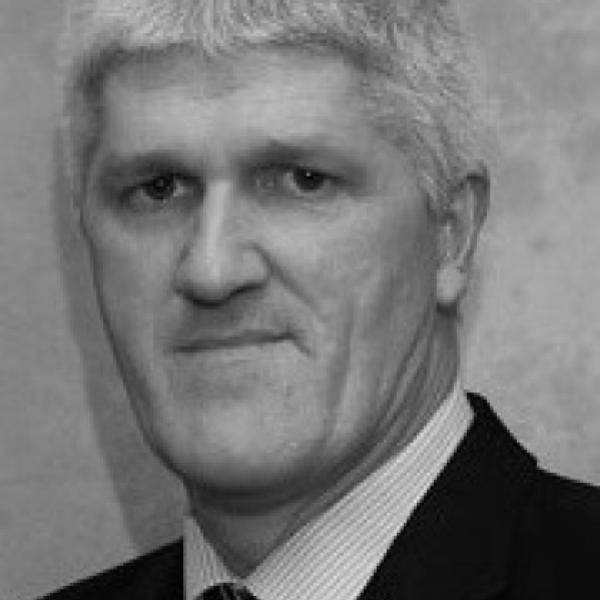 BERNARD O'REGAN, Western Care Association
Bernard has been the Executive Director of Western Care Association since 2010. His former experience in service management with Brothers of Charity Services, Galway.  Prior to that, I worked as frontline staff and manager in direct services and as an area manager.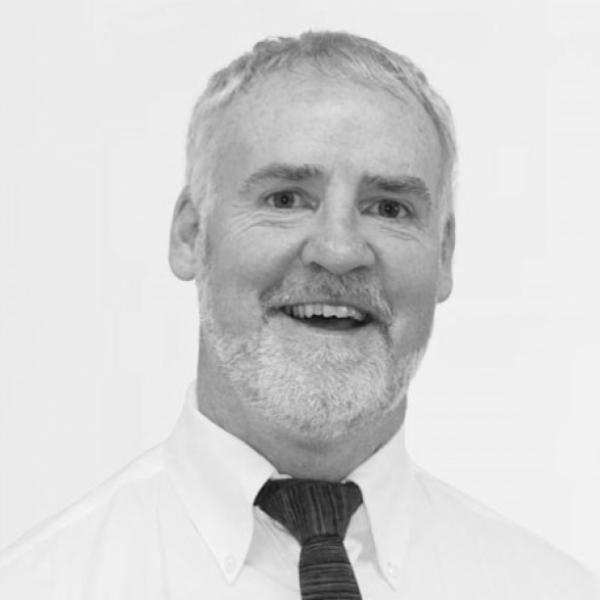 EAMON STACK, Enclude
Eamon Stack is a software engineer with 30 years of development experience in the charity sector. In 2006 he co-founded Enclude as he felt strongly a strategic initiative was needed to reduce the digital divide for Irish Charities. Enclude is now Europe's biggest Information Technology Charity and has developed the leading applications in many sub-sectors:  addiction, homelessness, mental health, domestic violence, youth and church.  Enclude has also helped thousands of charities by channelling €75m worth of tech donations to Irish charities.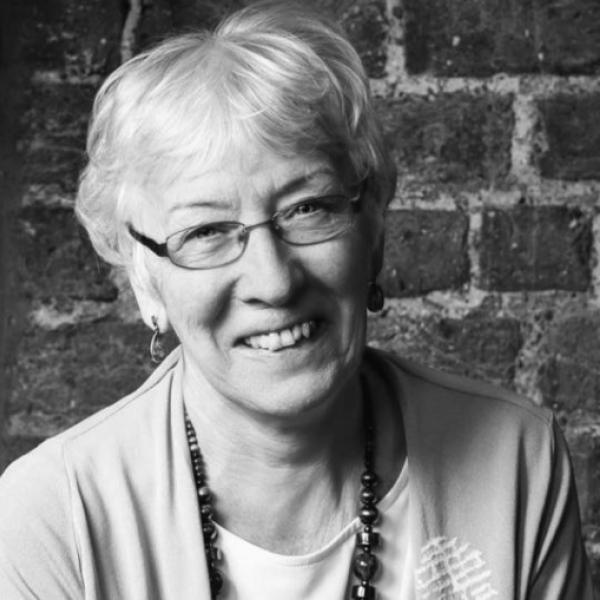 LIZ WATERS,  An Cosán
Liz Waters has been actively involved in community education for over twenty-five years providing community-based adult education, educational childcare and enterprise to the community of Tallaght West. Liz managed An Cosán's community education centre and acted as CEO from 2001 to 2014. Liz's particular area of expertise is in leadership studies, community development and community counselling. Liz's passion for education sparked an interest in exploring how new digital technology can bring An Cosán's social innovation in education to everyone who needs it in Ireland. Under her leadership, An Cosán has embarked on a path to virtualise its curricula – from basic education to degree level – to share the knowledge created in Tallaght West with similar communities across Ireland. In 2015, Liz stepped aside from her role as CEO to develop An Cosán's Virtual Community College after winning a Social Entrepreneurs Ireland Impact Award in 2014.  The Board of An Cosán invited her to resume her position as CEO in September 2017. Liz is ex-president of AONTAS and sits on the Board of the European Association for the Education of Adults (EAEA).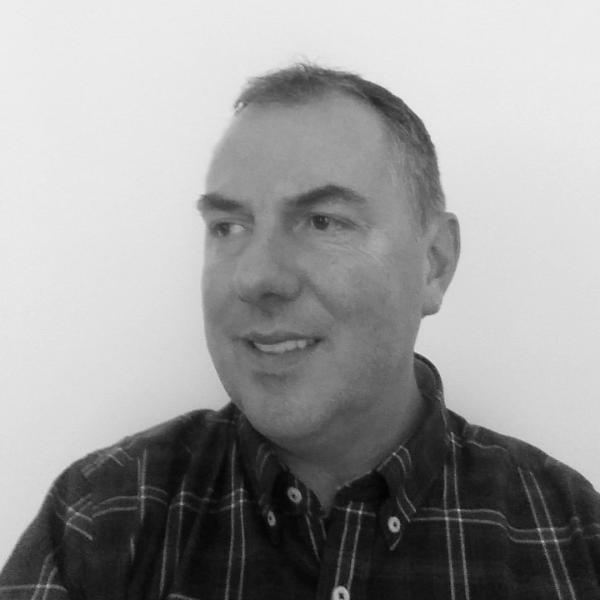 TIM O'DONOGHUE, Kerry Diocesan Youth Service
Tim O'Donoghue is CEO of Kerry Diocesan Youth Service which is the largest Youth Work Organisation in the South West. Since its establishment KDYS has worked innovatively to develop services responsive to the needs of young people. Through fundraising and income generation, the organisation has developed five purpose built Youth Facilities offering safe, supportive environments to young people and providing access to a range of developmental programmes /activities.  In 2016 Killarney Youth Centre – 'eurÓg' was awarded the Council of Europe European Youth Centre Quality Label becoming the first and only in Ireland and one of 11 in total throughout Europe.  Working collaboratively with the community and a range of statutory bodies, KDYS has leveraged resources to provide specific services for children, young people and families. KDYS has a network of 40 affiliated Youth Clubs across the county, delivered by Volunteer Leaders and providing a vital and needed service to over 2,500 young people.
---
---