SERVE Philippines Relief Parcels
SERVE helped our partner, the Presentation Sisters, in The Philippines to provide Covid-19 Relief Parcels to over 400 families in the Badjao Tribe in Cebu.
Since April 2020, SERVE funded €15,000 towards the purchase and distribution of emergency food supplies for the Badjao tribe. The Badjao Tribe youth leaders and cluster leaders helped to facilitate the distribution of the parcels in April 2020 and February 2021, while keeping socially distanced.
They were able to give out bags of rice, coffee, sugar, cream, noodles, canned goods and other essentials.
Each distribution ensured that 419 families and 69 transient families went home wearing a big smile on their faces, and a feeling of love and gratitude in their hearts.
Please click on the image to check out our video: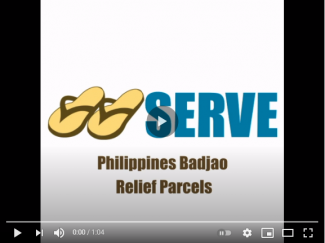 Follow SERVE on social media for more updates and news:
Twitter @serve_ie, Facebook @serve.in.solidarity, Instagram @serveinsolidarity, Website wwww.serve.ie