Notice
Invitation to launch of ForaChange - 10 April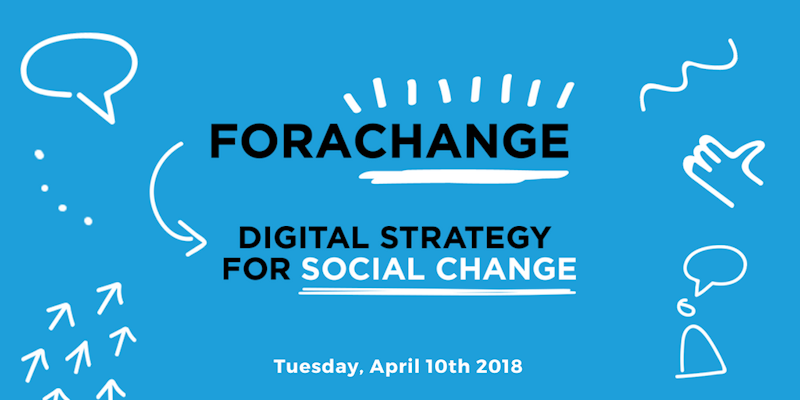 ForaChange is an online resource for campaigners, activists and nonprofit organisations to design and implement an effective digital strategy for achieving progressive social change.
ForaChange will equip you with the knowledge and skills required to run your campaign online, embracing all the opportunities that social media and digital technologies can offer.
Facebook are hosting the launch at their Ireland HQ. - 4 Grand Canal Square, Grand Canal Dock, Dublin
Date: Tuesday, 10 April 2018
Time: 10am -12:30pm
Speakers include:
Niamh Sweeney, Head of Public Policy, Facebook Ireland
Martin O'Brien, Director, Social Change Initiative
Tony Duffin, CEO, Ana Liffey Drug Project
Craig Dwyer, Founder, ForaChange
The launch of ForaChange will include a short demonstration of the main features of the resource.
ForaChange hopes to ease the learning curve for campaigners and activists who wish to use digital and social media in the fight for a more fair and equal society.