Applications Open for Philanthropy & Social Finance Research Bursary
The Ray Murphy Memorial Bursary committee is now accepting applications until 20 April 2012.

The Bursary was launched by Clann Credo - the Social Investment Fund and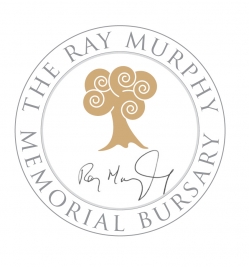 Philanthropy Ireland in 2010 to encourage postgraduate research into philanthropy, social finance and related areas.

Postgraduate students (part-time or full-time), intending to pursue either a taught or research postgraduate programmein a third-level institution on the island of Ireland, may apply.

In 2012, the Bursary Committee will prioritise research in the area of social finance but proposals for research in the other relevant areas will be considered.

Successful applicants will receive:
The opportunity to pursue advanced study in the area of philanthropy and/or social finance and to advance learning in what is to date an underdeveloped field in Ireland
€10,000 bursary
The opportunity to present and disseminate their research to relevant stakeholders in the fields of philanthropy and social finance
Fee waiver at participating universities (UCC, UL, NUIG, DCU, TCD, UCD and NUIM)
Ray was a pioneer of Irish philanthropy and social finance. Through his work with The Atlantic Philanthropies and the Charles Stewart Mott Foundation, he worked in Ireland and throughout the world supporting organisations working with disadvantaged and vulnerable people. Ray served as Chief Executive and, later, as a Board member of Philanthropy Ireland. He was also a founding member and Chairman of Clann Credo--the Social Investment Fund.

For application guidelines, criteria and forms visit www.raymurphybursary.org.
The deadline to apply is Friday, 20 April 2012 at 5pm.