Member Offer: Huge Discount On Face Masks
The Wheel is committed to linking our members with high-quality products and services that can save your organisation time and money.
Below is the latest such offering, tailor-made to respond to the very specific needs of the current environment. Read on for full details...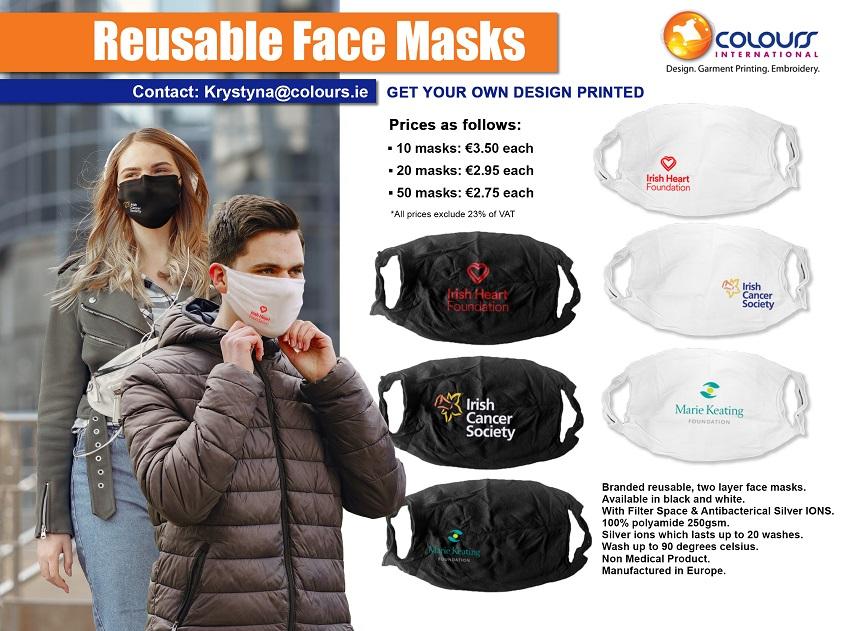 Colours International is the leading supplier of bespoke clothing to charities in Ireland. They are offering members of The Wheel a substantial discount on reusable, branded face masks until 31 July 2020.
Usually selling at €7.95 each + VAT, members of The Wheel can instead take advantage of prices starting from as low as €2.75 – €3.50 per mask + VAT, depending on the total quantity ordered.
Keep your staff and volunteers safe as we return to the workplace.
Contact Krystyna Wittbrodt at Colours International now to find out more.
E: krystyna@colours.ie  |  P: (01) 450 4377  |  W: www.colours.ie