National Adult Literacy Agency (NALA)
Part of The Wheel's 20th Anniversary Celebration, highlighting the amazing impact of our members over the last two decades.

See Children in Hospital Ireland profile here.
The National Adult Literacy Agency is an independent charity committed to making sure people with literacy and numeracy difficulties can fully take part in society and have access to learning opportunities that meet their needs.
In the last decade, NALA has been responsible for ensuring there is an awareness of the adult literacy issue in Ireland and a response to it from the state. The quality of that response and its growth has been at the core of our work to ensure people with literacy difficulties can avail of the tuition they want.
During this time, we have continued to work very closely with the Department of Education, ETBs, and other state agencies such as SOLAS (the further education and training agency) and, as appropriate, we raise concerns directly with them. We work very hard to make sure that adequate literacy responses are laid out in national strategies, as this forms the background to most state provision in this area.
The Wheel has always provided us with very practical advice and information on developments in the not-for-profit sector. It's very useful to have access to the combined expertise of such as large network of community and voluntary organisations, and our staff have availed of much of their training which is specific and very good value.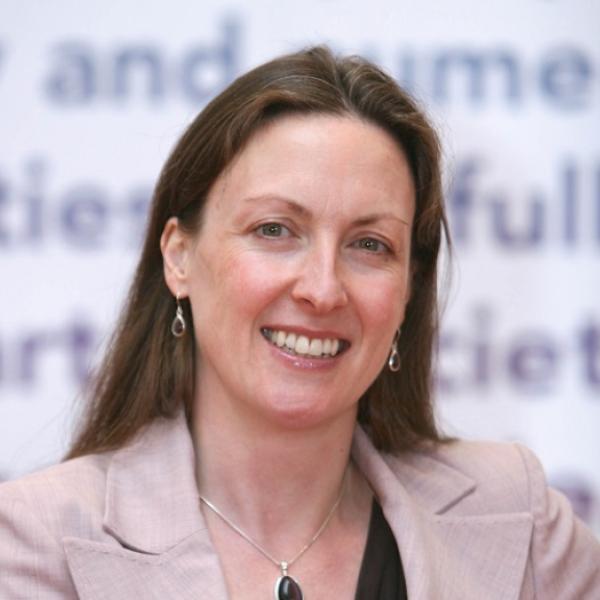 Inez Bailey is CEO of NALA and a trustee of The Wheel.
"I was encouraged to join the Board of The Wheel to contribute my knowledge and experience of working for charities and was keen to learn from other members who were doing the same. Ultimately it is about strengthening the community and voluntary sector and to ensure it shapes the Ireland of the future." – Inez Bailey, NALA
It appears that the number of people wanting to join an adult literacy service may have reached its peak. We are seeing a trend that less people want to avail of traditional literacy courses and are learning online. We are also seeing people who want to learn through health programmes and consequently NALA has designed a health literacy programme which was successfully piloted with older people, and is now running in a number of local authority areas. NALA will continue to develop learning opportunities for people with literacy and numeracy needs with ETBs, but also in other community settings that may reach some people better than an ETB.
Equally as unemployment has reduced, there has been a focus on ensuring workers with literacy needs can get tuition with the support of their employer. Again this is an important initiative, started by NALA, and currently around 3,000 people benefit from workplace basic skills programmes.  
Currently we are working to create a new vision for improving adult literacy, numeracy and digital skills over the next 10 years. As part of this, we are meeting with political representatives to advocate for increased investment in adult literacy services. Over the last year, we have gone into the Dáil and Government Buildings and had meetings with over 40 TDs and Senators to make sure literacy stays on the political agenda. We are aware that the literacy programme is the poor cousin in the educational system and will continue to lobby to make sure it gets the funding and resources it needs.
We will also continue our work to help organisations remove literacy-related barriers to people accessing their services through our dedicated plain English service.