The Migraine Association of Ireland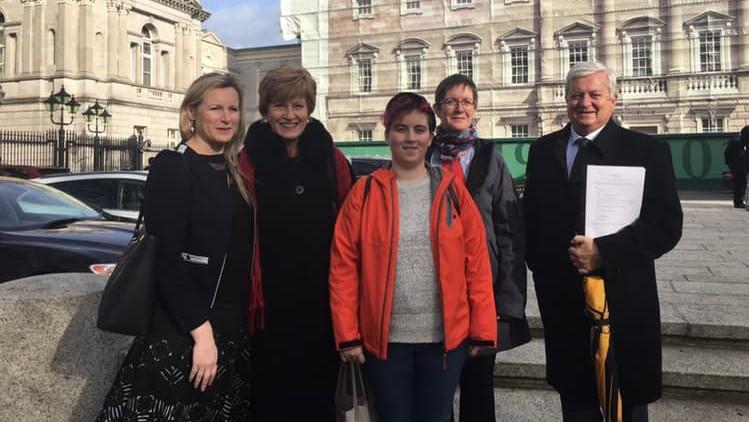 This member profile is part of our 20th anniversary series, highlighting a few of the member organisations that have inspired us through the years. View more such impact stories here.
---
The Migraine Association is Ireland's only patient charity for Irish people suffering from migraine and other headache disorders.
Migraine is a complex neurological condition that affects over 500,000 people in Ireland. Severe migraine attacks are classified by the World Health Organisation as among the most disabling illnesses, comparable to dementia, quadriplegia and active psychosis.
The Migraine Association was founded 25 years ago by chronic migraine sufferer Audrey Craven, at a time when there was very little understanding of the condition and very little support for migraine sufferers. Since 1994 The Migraine Association has progressed from a small charity run by volunteers to a national charity with 2 full time members of staff and 3 part time staff members.
One of the central tenets of our organisation is the belief that in most cases patients can improve the frequency and severity of their migraine attacks by developing their own self-management plans and improving their knowledge about their condition.
We run a variety of free patient self-management courses and seminars throughout the country, reaching hundreds of migraine sufferers annually. MAI also delivers specialised, accredited healthcare professional training to hundreds of HCPs every year.  
Our website - www.migraine.ie - has proven an invaluable educational resource for patients over the years and in 2019 we launched a new website. One of our key objectives for the next 10 years is to improve the digital educational content on our website. With access to expert care beyond the reach of many rural areas, access to online healthcare information is crucial to improved outcomes for these communities.
We also operate an Information Line and produce a member's magazine with national and international news of interest to those with migraine.
Patient testimonial from attendee at Mai Self Management Group:

In three small weeks you've changed my life, genuinely. Your course provided ways to bring down that false barrier and to let myself talk about the blocking, pretending and self loathing.

In the past 2 weeks, I've been through all kinds of emotions, but one thing I've learnt to do is talk about things. Talk about how I'm feeling. Talk about pain. Talk about good days, bad days... I cannot begin to thank you for the help you gave me, the group and the work you do for migraine in Ireland.
One of the most important achievements in our organisation's history was the establishment of the first ever migraine clinic in Beamount hospital headed by Dr Orla Hardiman, which opened in 1998. There are currently 5 migraine clinics throughout Ireland and while this has been an incredible achievement, the waiting lists for these clinics place migraine patients under tremendous pressure and stress, waiting in some cases up to 2 years for an appointment.
In 2016 following ongoing representation from MAI, the HSE developed and published a Clinical Programme for Neurology which includes a Care Pathway for Headache. This Care Pathway represents a multidisciplinary approach to the management of headache and migraine in the Irish healthcare system. We believe the Care Pathway is the most efficient and effective way to deliver care to people with migraine. Lobbying to ensure the timely delivery of the services outlined in the Care Pathway remains a key objective for MAI for the next 10 years.
Like most agencies in the voluntary sector MAI faced major challenges during the last recession. HSE funding was reduced year by year and corporate sponsorship opportunities dried up. Calls to our information line increased with people coming under increased pressure from employers, demanding more output from less staff and an increased intolerance for employees suffering from hidden illnesses like chronic migraine.
This spike in demand for our services was happening at a time when we had to reduce staffing levels in response to cutbacks in funding. During this difficult time, MAI found attending The Wheel special interest group meetings hugely beneficial. Attendance at the healthcare charity special interest group allowed for a frank exchange of ideas, experiences and approaches in a supportive and open environment.
Over the last 10 years, higher reporting and governance expectations have created a very real challenge for our organisation. While we welcome and support the move toward transparency and good governance, adhering to the reporting obligations of these principles have placed increased pressure on staff workloads and often take us away from the important work of delivering services to our members. 
Being a member of The Wheel allows us to contribute to the debate on the challenges facing the voluntary sector in Ireland.  The Wheel's representations to government and public bodies are essential in challenging negative media reporting and increasing public awareness of the vital role played by the huge number of voluntary organisations and charities across the country.