COVID-19 Funds & Assistance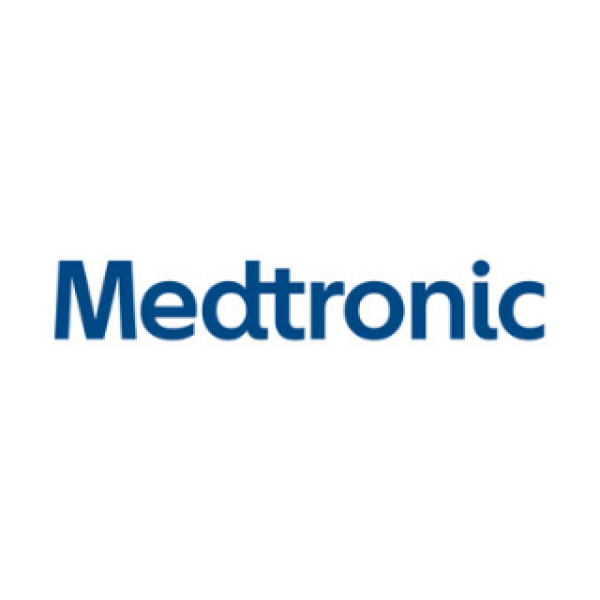 Supported by the Medtronic Foundation, which has already donated a remarkable $11.2M in global contributions to COVID-19 relief efforts.
The following funds / grants / supports are relate specifically to the impact of COVID-19 in Ireland.
For additional funding opportunities & updates, subscribe to the free Fundingpoint Newsletter, and read The Wheel's funding news updates here.
Page last updated 5 October.
---
RTÉ Comic Relief Fund 
In response to the significant need of community and voluntary groups across Ireland, many of whom are working to support people affected by COVID-19, RTÉ and Kite Entertainment came together to host RTÉ does Comic Relief. The night of entertainment raised over €5.5million for the Community and Voluntary sector which will be distributed through a process of application and assessment.
The funds raised through RTÉ does Comic Relief will focus on the recovery and rebuilding of Ireland. The fund will focus on supporting non-profit organisations that provide key services and supports to vulnerable individuals who have been affected by COVID-19 across the whole of the Republic of Ireland.
Organisations can apply to one or both of the following strands:
DEMAND FOR DIGITAL
In a sector where the face to face or a 'direct delivery' model has historically been key to providing impactful support, organisations are now faced with a significant challenge - how to support vulnerable and at risk individuals in a time where 1-1 contact is increasingly difficult.
The RTÉ Does Comic Relief: 'Demand for Digital' strand seeks to address this challenge, providing support to organisations across Ireland to adapt their existing programmes, or develop new ones, by using digital tools or online technology.
ADAPT AND RESPOND
Due to the changing nature of COVID-19 there is a significant need for organisations to adapt and respond to a variety of challenges, both internal and external.
By investing in organisations and improving their capacity to deliver key services we aim to create the best possible impact, helping non-profit organisations to continue to support thousands of vulnerable people throughout Ireland who have been and continue to be affected by COVID-19.
RTÉ Does Comic Relief: Adapt and Respond aims to support organisations to increase their internal capacity to deliver existing or new services in response to COVID-19.
Closed for applications on 30 September 2020
Full details here: www.communityfoundation.ie/grants/types-of-grants/rte-does-comic-relief
---
€5m Funding for Community Centres
Joe O'Brien TD, Minister of State for Community Development and Charities at the Department of Rural and Community Development, recently announced details of €5m funding for community centres and facilities under the July stimulus package.
The funding will be provided under the Community Enhancement Programme, and is in addition to €2m provided under that programme earlier this year.
This funding will assist community groups by enabling them to develop their facilities during this difficult time. It complements other funding announced recently by the Department, such as an additional €10m funding for the Town and Village Renewal scheme under the Government's July stimulus package, previous funding of €2m under the Community Enhancement Programme, and the €35m COVID-19 Stability Fund.
In order to allow flexibility, the Department is not setting a national closing date, but will allow each LCDC to set its own, to best suit its area. The Department will require that all closing dates are no later than end October 2020. Groups should check with their local LCDC for further details.
No specific deadline has been provided.
---
Restart Grant Plus
Applications for the Restart Grant Plus are now open. The Restart Grant Plus scheme gives grants to businesses to help them reopen their premises and get back to work.
Grants of between €4,000 up to a maximum of €25,000 are available. To qualify for the scheme, enterprises must have:
250 employees or less;
Turnover of less than €100,000 per employee; and
Reduced turnover by 25% as a result of COVID-19.
Those that accessed funding through the previous round of the scheme are eligible to apply for a second top-up payment to a total combined value of the revised maximum grant level.
Under the Restart Grant Plus scheme, support will also be provided for enterprises that could not access the original grant scheme, including rateable sports businesses and trading charity shops. 
Charity shops with a trading income, and operating from rateable premises, can apply for a grant which will be the amount of the rates assessment for the premises for 2019 subject to a minimum grant of €4,000 and a maximum grant of €25,000. However, non-trading community and voluntary organisations are not eligible.
Firms can apply now through their Local Authority. Applications will open shortly for non-rated B&Bs who must apply to Fáilte Ireland. 
Closed for applications on 30 September 2020.
---
The Ireland Funds COVID-19 COVID-19 Response
The Ireland Funds COVID-19 Response Fund is supporting charities in the following priority areas at this challenging time:
Food and Food Distribution
Disability Support
Domestic & Child Abuse (Family Support)
Elderly Services
Access to Education
Mental Health
Community Support
If your organisation fits within these priority areas and you would like further information on how you can register your interest for support, please contact:
Emma Hennessy, ehennessy@irelandfunds.org
Now closed to applications.
Please note that The Ireland Funds Small Grants Round and Flagship Awards have been postponed at this time so that efforts can be focused on immediate COVID-19 needs.
---
ESTHER Ireland: COVID-19 Response Grant
Those working in North South partnerships need to respond to the COVID-19 crisis. Partnerships are fundamentally about long-term commitment to work together towards a common interest. This means showing solidarity in a time of crisis and therefore co-operation should increase, despite the disruptions to travel. Partnerships are now more important than ever, and it is a time for closer and more frequent contacts with partners in LMICs than before. The focus of the call is primarily to provide partnerships with additional support that is needed in response to COVID-19. Activities can be to protect the population's health from COVID-19 and its consequences and/or contribute to the treatment of the affected people and the maintenance of essential services. 
Minimum requirements:
Partnerships must demonstrate clear evidence of quality of partnership, in line with the ESTHER Charter for Quality of Partnerships.
Eligible institutions are Irish hospitals, hospital groups, other service-delivery institutions, primary care facilities, public health institutions, training bodies and research institutions that have an established partnership with a counterpart overseas institution in a low-or middle-income country.
Full details available here. https://www.esther.ie/how-to-get-involved/esther-ireland-grants/
Closed for applications on 31  August 2020.
---
The Arts Council - Emergency Stabilisation Fund
The purpose of Emergency Stabilisation Funding is to provide once-off financial support to Strategic Funded and Arts Centre Funded organisations that are in need of emergency grant aid between now and 31 December 2020.
Strategic Funded and Arts Centre Funded organisations should only consider applying for this funding if they are likely to suffer significant financial difficulties as a direct result of COVID-19 and associated public health measures. This funding is intended to avert closures and to ensure that organisations are not carrying significant debt going into 2021 as a result of the impact of COVID-19.
Full details here: http://www.artscouncil.ie/Funds/Emergency-Stabilisation-Fund/
Closed for applications on Thursday 13 August 2020.
---
€40 million COVID-19 support package for Community and Voluntary Organisations, Charities and Social Enterprises
24 July 2020: Government has announced this morning that the COVID-19 Stability Fund for Charities has been opened to applications from Unincorporated Organisations from today with a closing date of Monday, 10 August, 2020 at 3pm.
The Scheme is now open to community and voluntary organisations, charitable organisations, and social enterprises which meet the following criteria: 
Are registered with the Charities Regulator in Ireland. 
Are unincorporated i.e. not setup as a company and are not registered with Companies Registration Office. 
Are providing supports and services to vulnerable individuals in Ireland on or before 1 January 2019. 
Have a projected loss in traded income or fundraising income of at least 25% for 2020. 
How to access Community and Voluntary Stability Scheme:
Closing for applications is Monday, 17 August 2020 at 3pm (extended).
Please e-mail Pobal at stabilityscheme@pobal.ie if you have any further questions in relation to the scheme. 
Innovate Together Fund (Round 2)
The COVID-19 crisis is unlike anything Irish society has had to deal with before. It has seen the emergence of new social, economic, and environmental problems, which threaten the stability, sustainability, equality, and inclusivity of the Ireland in which we all want to live and work. We believe innovation is the key to unlocking solutions to these challenges.
That is why Rethink Ireland has collaborated with the Irish Government to create the Innovate Together Fund. With an initial commitment of €5 million from the Department of Rural and Community Development via the Dormant Accounts Fund, Rethink Ireland has raised over half a million in funding from corporate partners which include the Z Zurich Foundation, Oakfield Trust, Medtronic and Twitter. 
Phase 1 closed for applications on Thurs, 21 May.
Phase 2 closed for applications on 12 August 2020 @ 5pm.
---
2020 Town and Village Renewal Scheme
The Town and Village Renewal Scheme was introduced in 2016 and is one of a number of measures designed to rejuvenate rural towns and villages throughout Ireland under the Department of Rural & Community Development's "Rural Development Investment Programme". The programme is funded under Project Ireland 2040.
Since the launch of the Scheme in 2016, almost €68 million has been allocated to more than 830 projects across Ireland.
In 2020, the Rural Development Investment Programme, including the Town and Village Renewal Scheme, is being tailored to address the emerging challenges associated with COVID-19. For the Town & Village Renewal Scheme this means:
A focus under the standard Town and Village Renewal Scheme on interventions that can respond to the new challenges associated with COVID-19 and support the economic and social recovery of our rural towns and villages;

The introduction of a new strand of the Town and Village Renewal Scheme for 2020 that focuses on immediate interventions that can be delivered in the short-term to assist towns and villages to adapt to COVID-19.
The 2020 scheme will be targeted at two categories of Towns/Villages as follows:
Category 1:  Towns and villages with a population of up to 5,000 people.
Category 2:  Towns with a population of 5,001 to 10,000 people.
The primary focus of the scheme will be on villages and towns with a population of up to 5,000 (Category 1) as was the case under the 2019 scheme.  These towns/villages will receive at least 60% of funding available. 
The Town and Village Renewal Scheme is funded by the Department of Rural and Community Development and administered through the Local Authorities.
The deadline for all applications is 28 August 2020.
---
CLÁR 2020 Funding For Rural Communities Announced
CLÁR (Ceantair Laga Árd-Riachtanais) is a targeted investment programme for rural areas that aims to provide funding for small infrastructural projects in areas that experience disadvantage. Areas targeted under the CLÁR Programme are parts of counties: Carlow, Cavan, Clare, Cork, Donegal, Galway, Kerry, Kilkenny, Laois, Limerick, Longford, Louth, Mayo, Meath, Monaghan, Offaly, Roscommon, Sligo, Tipperary, Waterford, Westmeath, Wicklow and all of County Leitrim. 
There is an allocation of €5 million in total for 2020.
CLÁR 2020 has several special provisions for assisting rural communities in responding to the challenges of COVID-19, as follows:
Measure 1: Schools/Community Safety measures (expanded in 2020)
CLÁR 2020 will consider support for interventions that make the school/community facility environs healthier and safer for the children attending the schools, and for children and adults using the community facilities. This measure has been broadened to allow additional investments to adapt areas around schools and community facilities to help meet new public health requirements arising from COVID-19.

Eligible Applicants: Schools, Community Groups, Local Development Companies, Local Authorities.
 
Measure 2: Community Recreation Areas (new in 2020)
In the context of the impact of COVID-19 on communities, CLÁR 2020 will consider support for the enhancement of existing and/or the development of new accessible Community Recreation Areas where people can socialise outdoors in safe community spaces.

Eligible Applicants: Community Groups, Local Development Companies, Local Authorities.
 
Measure 3: Community Wellbeing Supports, comprising:

(a) Meals on Wheels and linked services (new in 2020)
Recognising the critical role of community groups in responding to COVID-19, and in particular the response of those groups providing meals on wheels and other linked services, CLÁR 2020 sees the introduction of funding for community groups providing meals on wheels services. This will fund community organisations that provide meals on wheels and other linked community services for: 1. the adaptation of existing vehicles and 2  the purchase of kitchen and/or delivery equipment required in the provision of the Meals on Wheels service.

Eligibility: This measure will be operated directly by the Department of Rural and Community Development and is open to established organisations and groups that operate partly or entirely on a voluntary basis and are involved in the provision of meals on wheels with linked services that require support in order to deliver this service.

(b)Mobility and Cancer Care Transport
Recognising the critical role that volunteer organisations play in the provision of vital services to vulnerable sectors of the community; and the level of interest in this particular funding stream, CLÁR 2020 once again sees the allocation of funding for Mobility and Cancer Care Transport support. This measure will be operated directly by the Department of Rural and Community Development and is open to established organisations/groups that operate entirely on a voluntary basis and provide: 2  transport to/from day care/other medical/therapy/respite services for those with significant mobility issues including requiring specialised wheelchair accessible vehicles or  transport to/from designated cancer treatment hospitals/centres under the National Cancer Care Programme.

Eligibility: The measure is open to established, voluntary organisations/groups that operate on a voluntary basis, and are involved in the provision of transport services, free of charge, to persons requiring wheelchair accessible vehicles to access day care/other medical/therapy/respite services and/or those requiring transport to/from hospitals for treatments under the National Cancer Care Programme.
Full guidelines and application details are available here.
The deadline for all applications is: 28 August 2020.
---
Generation Pandemic Recovery Fund 
Irish Youth Foundation Announces Generation Pandemic Recovery Fund of €500,000 to Support Ireland's Most Excluded Children and Young People.
The Irish Youth Foundation is launching a €500,000 Fund to support successful transitions for our most excluded children and young people under three key focus areas;
The Fund has three focus points for change:
Educational Attainment – Programmes that support positive transitions through school from primary to secondary school and/or completion of secondary cycle
Personal Development – Programmes that support happy, healthy transitions from childhood through to adulthood (social, physical and mental health resilience)
Skills & Employability – Programmes that support successful transitions for young people to economic independence
The Fund will support organisations working with children and young people in the Republic of Ireland aged between 6-24 years.
Closed to applications on Wednesday, 1 July 2020 at 6pm.
---
Movement for Good Awards 2020
Specialist insurer Ecclesiastical is again giving away over €1 million to charities registered in Ireland and the UK with the return of its Movement for Good awards.
This year 500 more charities will each receive over €1,000 / €1,120 during the first phase of the campaign, which launches today. A second phase of giving will happen later this summer when several charities will be awarded with a lump sum. For example, during the second phase of Movement for Good 2019, Children's Books Ireland was awarded with €55,000.
Members of the public are once again being encouraged to nominate a cause close to their heart for a potential award of more than €1,000 to help make a difference during what is a difficult time for charities, with many struggling as a result of the impact of COVID-19.
It's quick and easy to nominate, you can vote for your favourite charity online at www.movementforgood.com.
UPDATE: closed for nominations on 24 May.
---
COVID-19 Response Fund
The Community Foundation for Ireland's Covid-19 Community Fund is aimed at the immediate needs of organisations impacted by Covid-19 and focused on the following:
People over 60

People with respiratory illnesses or cancer

People experiencing domestic abuse

Isolated vulnerable people and families, particularly those living in rural areas

Mental health issues for those affected by Covid- 19
It is the expectation that the funding will support organisations to continue to provide services over the next one to six months and help in adapting services and methods of delivery.
Applications can be made to continue or adapt existing work or to pilot new work that will support those most vulnerable as a result of Covid-19.
Any organisations affected by Covid-19 and working with the groups of people listed above can apply for grants between €1,000 and €10,000. The Community Foundation for Ireland anticipates that organisations that are providing small scale emergency support will require funding of around €1,000 to €2,500.  Those who are significantly enhancing their services at this time may require grants of up to €10,000.
UPDATE: FUND TEMPORARILY CLOSED - FULL DETAILS HERE.
---
Additional Funds & Supports
Social Finance Foundation announces two funding initiatives for community organisations and social enterprises in Ireland
€44m in additional low-cost funding from Irish banks
€25m in Loan Guarantees from European Investment Fund
The recent announcement by Social Finance Foundation, of two new Agreements will mean greater access to social finance loans for organisations in the social sector. The announcement has been welcomed by An Taoiseach, LeoVaradkar TD.
Under the first Agreement, the Irish banks (AIB/EBS, Bank of Ireland, permanent tsb and Ulster Bank) will make available an additional €44 million in low cost funding to the Foundation over the period 2021 to 2025. Under the second Agreement, the European Investment Fund has agreed to provide loan guarantees totalling €25m to support new lending by the Foundation. The €25m Loan Guarantee is being made available under the European Union's Employment and Social Innovation programme, part of the Investment Plan for Europe.
---
€70,000 COVID-19 Response Fund for Connemara, Co. Galway
SSE Renewables and Greencoat Renewables, joint owners of Galway Wind Park, have launched a €70,000 COVID-19 response fund to support local communities located within 10km of the facility.
The funding, which is being made immediately available, will support community groups that are currently mobilising a rapid response to support those most-in-need as a direct result of the impact of the Coronavirus outbreak.
In addition to supporting rapid response initiatives that are currently being mobilised, funding will also be available for projects that will help rebuild our community in the months ahead.
The COVID-19 response funding is being released early from the overall Galway Wind Park annual Community Fund to ensure emergency funds are made available now when they are needed most.
---
Web Summit is donating €1,000,000 to ChangeX
Web Summit, which employs 210 people in their Dublin HQ, is donating €1 million to the Covid-19 fight. This money will be donated to ChangeX, who will then identify, fund and spread projects aimed at strengthening Ireland's response to Covid-19. This funding will be allocated exclusively to Covid-19 projects.
Specific details have not yet been provided, but COVID-19-specific project submissions are already been accepted on the ChangeX website.
---
COVID-19 Pandemic Unemployment Payment
COVID-19 Pandemic Unemployment Payment is a new social welfare payment for employees and self-employed people who are unemployed or who have their hours of work reduced during the COVID-19 (coronavirus) pandemic. This includes people who have been put on part-time or casual work.
See also: Details of Temporary COVID-19 Income Support Scheme.
---
Exceptional Needs Payment
An Exceptional Needs Payment is a single payment to help meet essential, once-off, exceptional expenditure, which a person could not reasonably be expected to meet out of their weekly income.
For example, the payment can be for bedding or cooking utensils for someone setting up a home for the first time, visiting relatives in hospital or prison, funeral costs or for clothing in exceptional circumstances.
Eligible people would normally be in receipt of a social welfare or health service executive payment. However, there is no automatic entitlement to such payments.
---
Neighbourly Community Fund
With the support of their partner businesses, M&S, Lidl, Aldi, Danone and Coca-Cola European Partners, Neighbourly are launching a series of micro-grants of up to £400, to support good causes that are helping communities affected by the new Coronavirus outbreak. Grants will be awarded to existing members of Neighbourly in UK and Ireland whose work will involve supporting members of the community suffering economically, socially or from ill health as a result of the outbreak. This may include, but not be limited to, elderly people, those on low incomes and people at risk of food insecurity.
Grants are unrestricted and can go towards food provision, emergency supplies, practical support, running costs, transport and other essentials.
---
Age Action and Irish Red Cross COVID-19 Hardship Fund
Age Action has launched a COVID-19 Hardship Fund in conjunction with the Irish Red Cross to respond to the immediate needs of older people in vulnerable situations across Ireland experiencing additional hardship as a result of the COVID-19 health crisis.   
Age Action and the Irish Red Cross has raised funds to provide additional assistance to older and vulnerable people around Ireland who are experiencing hardship as a result of the COVID-19 pandemic by making once-off grants, up to a maximum of €500, per person/household affected.
Who Can Apply: Older people in need of assistance, family members supporting an older person and carers of older people, social workers and local voluntary organisations or community groups providing direct assistance to individuals within this target group.
UPDATE: DEADLINE HAS PASSED - FUND IS NOW CLOSED.
---
COVID-19 Rapid Response - Research & Innovation Fund
Science Foundation Ireland (SFI), Enterprise Ireland (EI), and IDA Ireland have launched a joint rapid-response call to fund research, development, and innovation (RD&I) activities that will deliver significant and timely impact for Ireland within the context of the current emergency. This call will be closely co-ordinated with the rapid response call launched by the Health Research Board (HRB) and the Irish Research Council (IRC).
Under this call, any Research Performing Organisation (RPO); a client company of one of the following government agencies Enterprise Ireland, IDA Ireland, Údaras Na Gaeltachta or Local Enterprise Office (LEO); or any combination of the preceding may submit a proposal for support of a solution to a significant specific problem associated with the COVID-19 crisis in Ireland. The involvement of relevant Government Departments and/or other public sector bodies in the development of applications and the delivery of the solution is strongly encouraged. Any solution supported under this call must be operational and fully deployed within 6 months of project start.
UPDATE: 24 APRIL, PROGRAMME NOW PAUSED FOR APPLICATIONS. EXPECTED TO REOPEN IN LATE MAY.
---
The Civic Theatre Artist Emergency Fund
The Civic Theatre has established a fund to provide financial relief to Irish artists experiencing lost income related to COVID-19. Small grants of up to €500 will be paid rapidly on a first-come, first-served basis to affected artists and groups.
UPDATE: 19 MARCH, FUND NOW CLOSED DUE TO NUMBER OF APPLICATIONS. IT IS HOPED IT CAN REOPEN AT A LATER DATE. 
---
Additional Funding Resources
Additional grant info:
Fundingpoint Newsletter Deadlines: