European Funding and Policy: An Interactive Discussion with Liadh Ni Riada MEP: Cork - 6 April 2018
Date / time:
6 Apr 2018 -

11:00am

-

1:00pm
Venue:
Nano Nagle Place, Douglas Street, Cork
Price details:
This event is free and open to all community, voluntary and charitable organisations.
A short but highly impactful session hosted by The Wheel with Liadh Ni Riada MEP. Here is your opportunity to learn more about European funding opportunities and to consider some crucial questions for your organisation and its role in Europe.
This is a free event and registration is a must. Book your place online here.
Course details:
Civil Society and the European Parliament: Shaping Europe's Future
As part of a new and exciting project, Europe's Future, The Wheel aims to increase dialogue between civil society organisations and MEPs.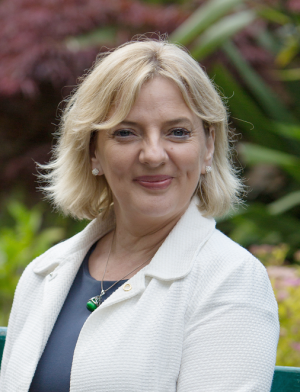 Your representation in Europe – Liadh Ni Riada MEP
For many small community and voluntary organisations, engaging at EU level is not a priority. Liadh Ni Riada will give an overview of the workings of the EU and how civil society can engage, especially in the run up to the 2019 European elections.
Unlocking EU Opportunities for Funding - The Wheel
The Wheel's European Programme supports its members to increase their chances of securing European funding by providing easy-to-digest information, advice, resources and training. The Wheel's European Programmes Officer, Emma Murtagh, will present information on EU programmes and offer advice on project development.
Interactive Discussion
In groups, participants will be asked to consider: what are the key issues facing them in their localities as nonprofits? Are there any opportunities arising from the European programmes, based on what you've heard?
The Wheel's Regional Support Programme
This is your opportunity to get up to speed on the various supports and advice services available from The Wheel.
---
Facilitators: Emma Murtagh and

Johnny Sheehan from The Wheel and Niall Walshe, The Wheel's Regional Champion for Cork, Waterford and Kerry
Emma Murtagh joined The Wheel in February 2017 as European Programmes Officer.
She is an experienced EU project manager and, prior to her role at The Wheel,
managed and assisted in nine EU funded projects for the Galway-based organisations, ProActivate Ireland and Translex Languages Services.
She currently manages the Access Europe project for The Wheel, an initiative that was born in 2013 to build the capacity of Irish organisations to access EU funding. She also manages the delivery of the European Parliament Ambassador School Programme for The Wheel on behalf of the European Parliament.
Along with project management, Emma has a background in training and facilitation, editing, and communications.
Johnny Sheehan
recently joined The Wheel as Membership and Regional
Coordinator. The main focus of his work is to drive the development, presence and participation in The Wheel's programmes regionally, support the work of the National Rural Network and to support member engagement in The Wheel.
Johnny has more than 20 years' experience working in the development, youth work and environmental sectors. He worked with Dóchas as Project Coordinator for the European Year for Development 2015 and with the National Youth Council of Ireland as Development Education Programme Coordinator from 2004 to 2012.
He was chairperson of Comhlámh from 2013-2016. He has a background in Environmental Science and worked as a volunteer in Central America during the 1990s.
Niall Walshe is The Wheel Regional Champion for Cork, Waterford and Kerry
Niall will support you to learn more about The Wheel and how membership can benefit your organisation and advance the work you do.
To contact Niall, who is based in Castletownroche, Co. Cork with Avondhu Blackwater Partnership, please phone (022) 46580 or email
niall@avondhublackwater.com
.
---
Who Should Attend:
This event is open to everyone working in the community, voluntary and charity sector.
How to Register:
Registration on the day for those already registered starts from 10.45am and the event begins at 11.00am.
This is a free event and registration is a must. Book your place online here.
Supported by: